15 Practical DIY Home Projects You Can Make Out Of Cedar Wood
If you are looking for some DIY cedar projects for your home, then you are at the right place. Thanks to its natural resistance to water, bugs, and decay, cedar lumber is often used in outdoor furniture. But here you will find more cedar DIYs that are not only about outdoor projects. Whether you're an experienced woodworker or just starting out, these DIY cedar projects are a great way to add a touch of rustic charm to your home.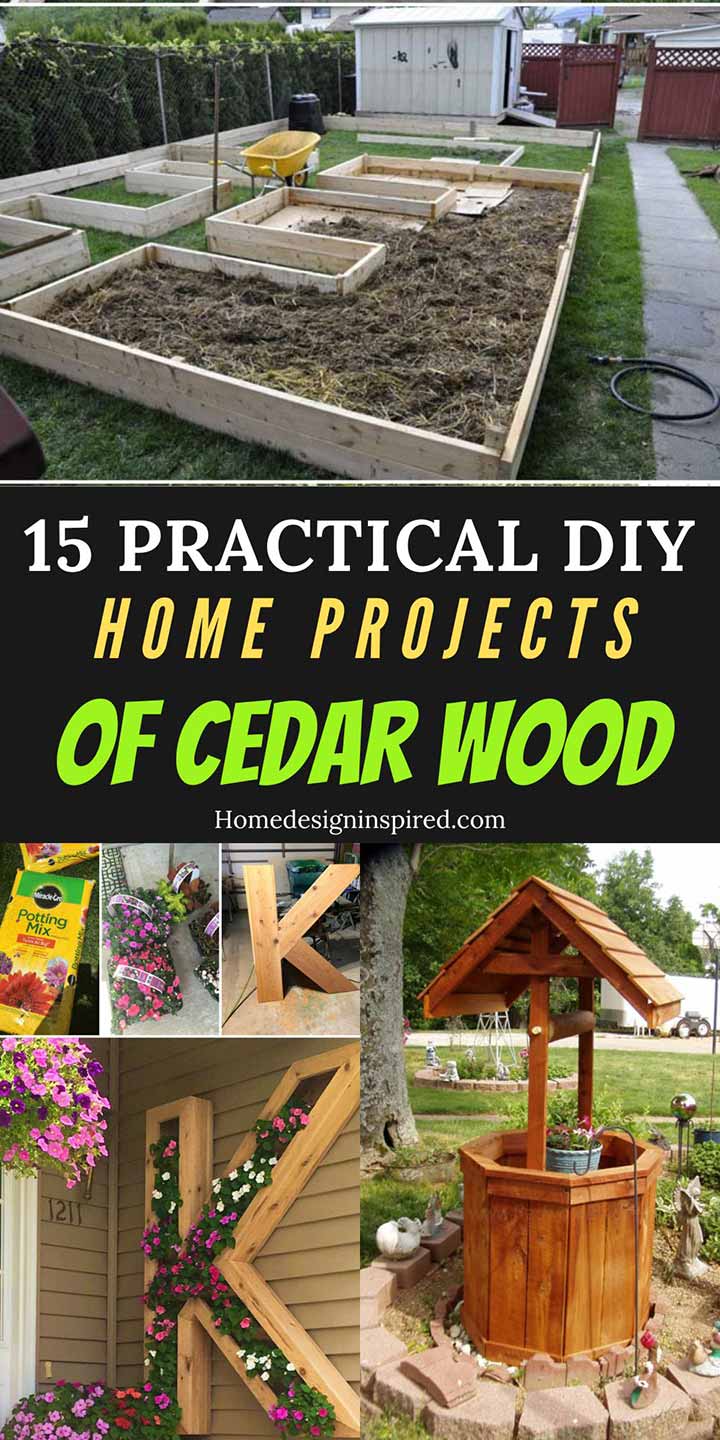 From practical items like planter boxes and under-bed storage bins to decorative accents like accent walls and monogrammed planters, we are sure that these cedar projects can impress the neighbors, spouse, and any guest that happens to stop by. Moreover, the overall budget you will need for these projects is very friendly. So grab your tools and let's dive into it.
1. Create an accent wall with cedar plank fencing:
More details: hometalk.com
2. Make a cubic planter box from cedar wood then paint it with your favorite color:
Tutorial: remingtonavenue.com
Tutorial: bowerpowerblog.com
3. Build a raised vegetable garden bed out of cedar wood: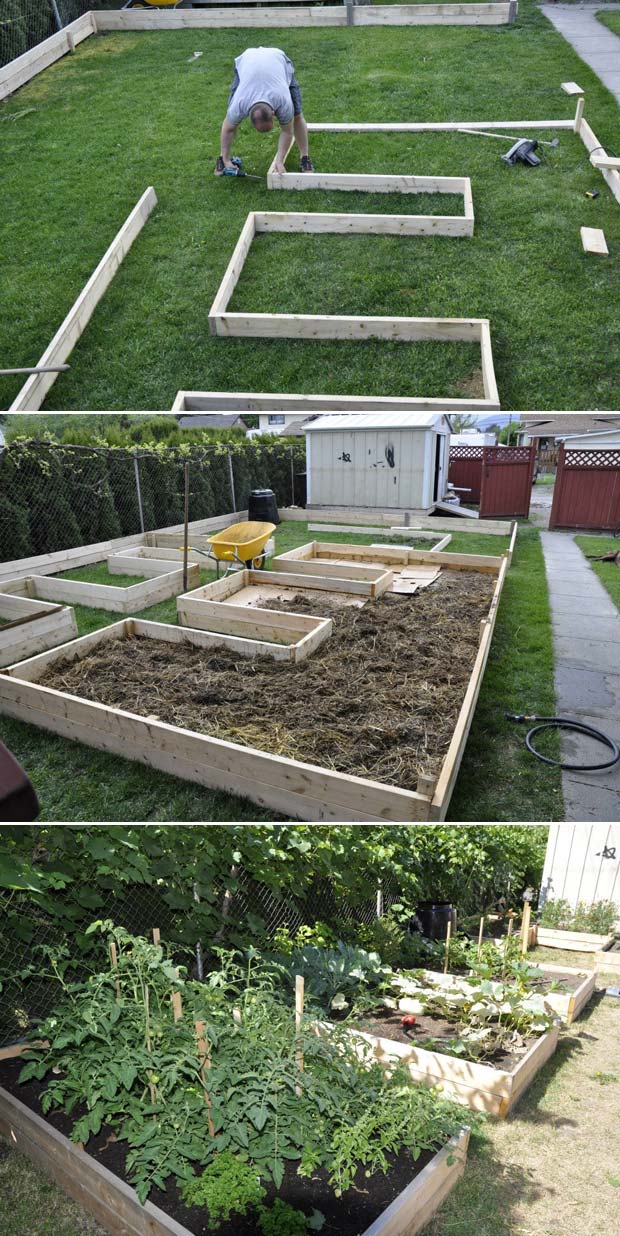 Tutorial: theruminant.ca
4. DIY Cedar Mountain Hanging Wall Shelf: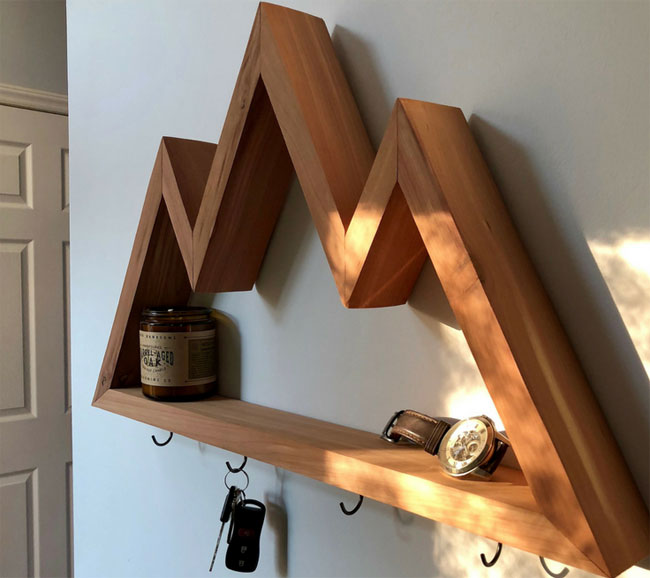 5. Paint this Cedar Window Box Planter to match your window color or just enjoy the blank wood appeal:
6. Build a cedar wishing well as an outdoor feature for your garden:
Tutorial: myoutdoorplans.com
7. DIY Cedar shutters will be the perfect accent for any farmhouse front porch: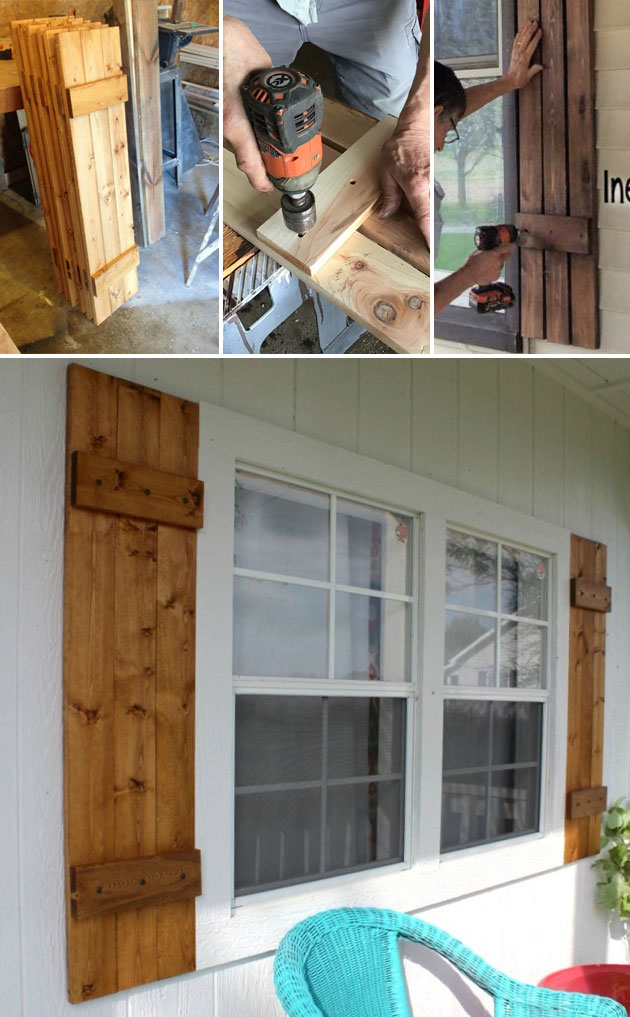 Tutorial: nestrefeathered.com   &   lifewithnealandsuz.com   &    woodshopdiaries.com
8. Make a cedar bath mat:
Tutorial: themerrythought.com
9. Highlight the space of your front porch with a cedar monogram planter box:
Tutorial: ellerydesigns.com
10. Build some DIY cedar under bed storage bins to full use that hidden space: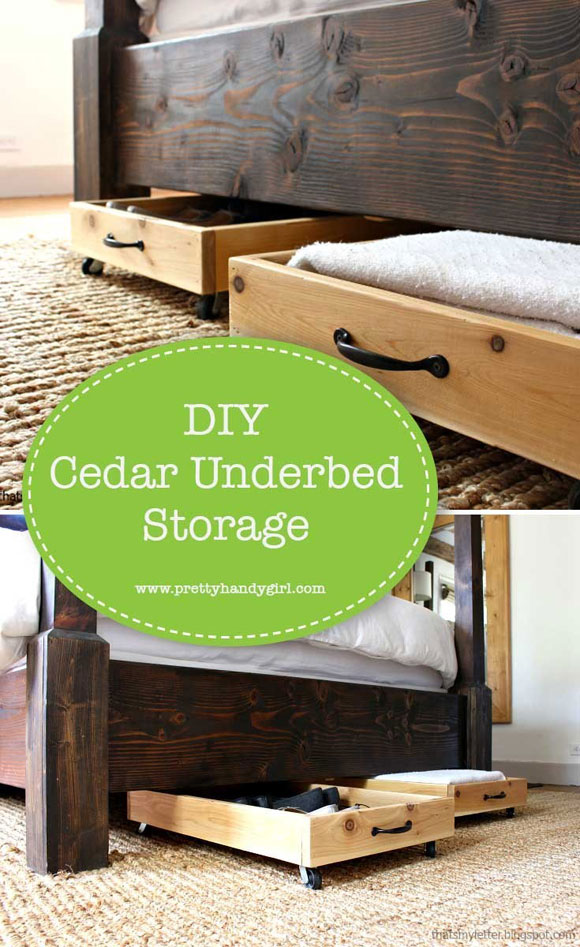 Tutorial: prettyhandygirl.com
11. Create a sense of privacy on your patio or deck by building a cedar privacy screen:
12. Build a vertical garden and plant flowers or any herbs you like:
13. Cedar tree crafted from cedar wood: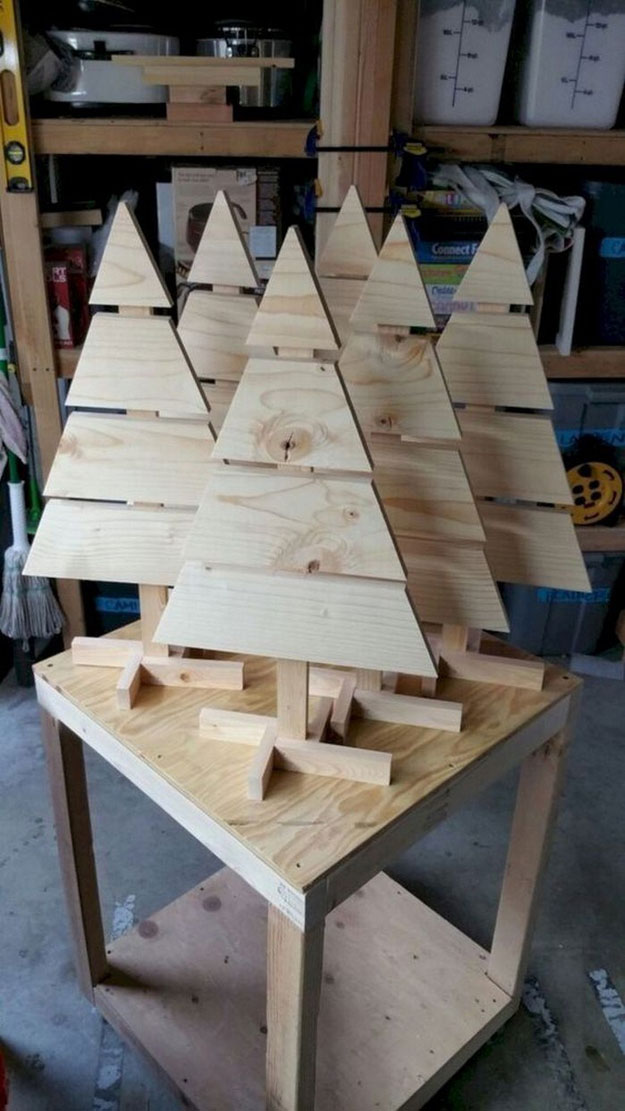 14. Wrap front porch posts with cedar wood will add curb appeal to your home:
Tutorial: shadesofblueinteriors.com   &    luluthebaker.com
15. Create bookshelf made out of cedar frame: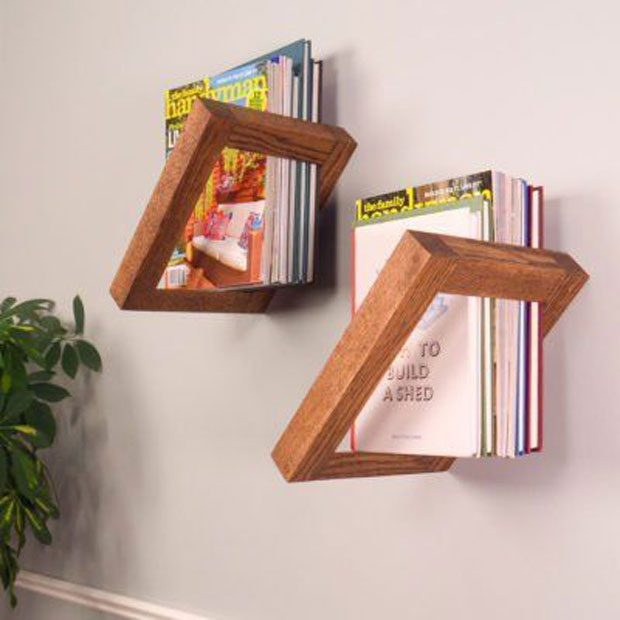 16. Cedar is the best material for birdhouses due to its resistance to rot caused by insects that birds may bring in.