For those of people who love enjoying the warm spring weather in the garden, and want to some ideas to make their garden more interesting and exciting, then creating a cool garden bed or some creative DIY planters would be nice choice. Beautiful planters are essential part of every pretty garden, and a raised garden bed provide a place to get your hands dirty and a reason to get outside more often, so why not use your imagination and a lot of creativity to build them? Take a look at the round up below and enjoy!
#1. Take the umbrella, turn it upside down and stick it into the ground to transform it to a flower bed.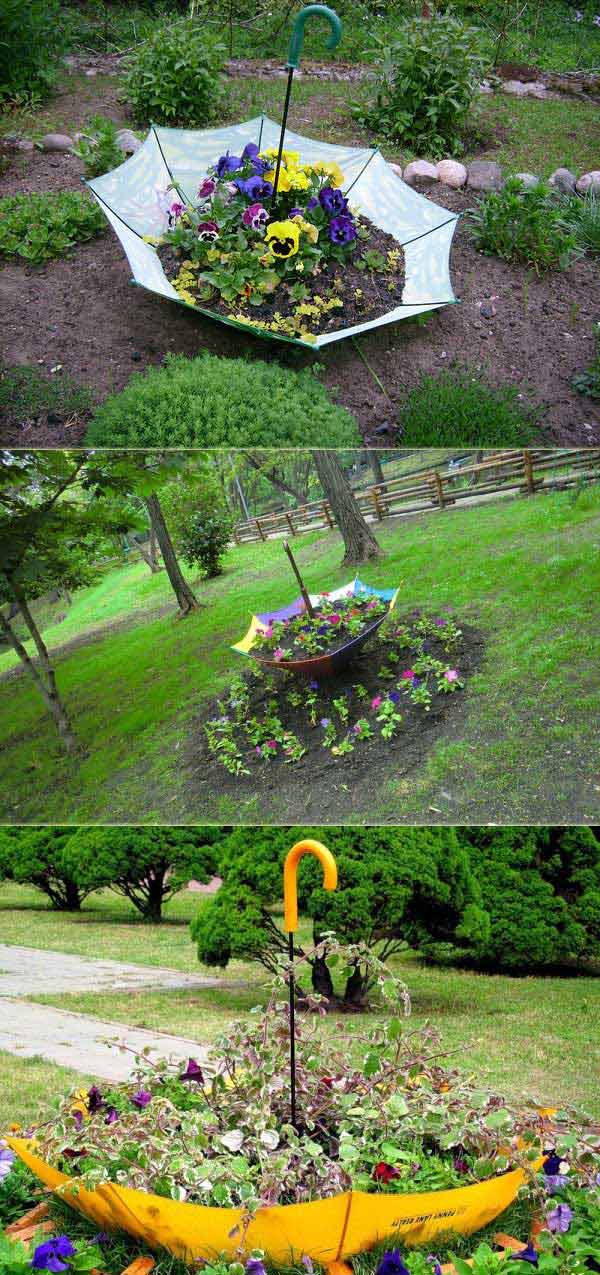 Source: goodshomedesign.com
#2. Side yard makeover started from building a garden bed.
For more details at: loveoffamilyandhome.net
#3. Build tiered beds from wooden pallets.
Source Unknown.
#4. Mickey head flower planter created from concrete blocks.
Source: secondstartotherightdisneyblog.wordpress.com
#5. Garden beds edged with old china plates.
Above Image Source: 33barefootlane.wordpress.com    Bottom Image Source: bobvila.com
#6. Get A 'U' Shaped Garden Bed Kit with a Small Gate and Surrounding Fence.
Source: bhg.com
#7. Recycle an old wagon wheel for a divided succulents bed.
Source: remodelaholic.com    Source: gartenschlumpf.de
#8. Planter made from old towel and quick dry cement.
For full instructions at: secondstreet.ru
#9. Connect plastic milk crates together to set up a garden bed.
Source: mimuu.com
#10. Make a Flower Shaped Garden Bed for Your Vegetable Garden with Recycled Plastic Bottles.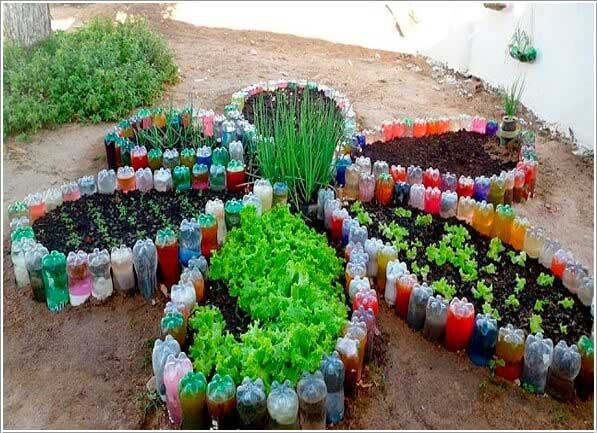 Source: pedagogiadobrasil.blogspot.com
#11. How about a wire spool planter in your garden?
Source: remodelandolacasa.com
#12. Make round raised garden bed with Bricks.
Source: alyssahagen.com
#13. This cinder block plants bed is great for small gardening and easy picking for viney plants.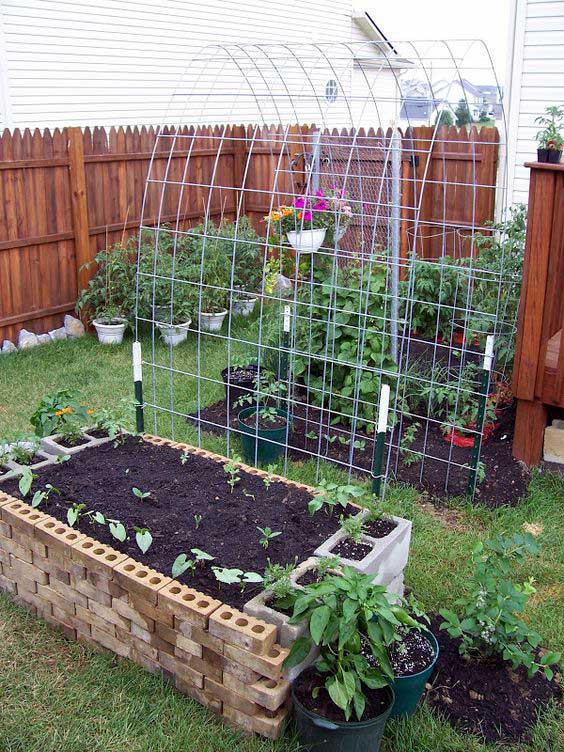 Source: forums.gardenweb.com
#14. Giant letter planter built with cedar will add some beautiful color to your front porch.
Source: ellerydesigns.com
#15. Cute way to use an old rustic bed frame in the garden.
Source Unknown.
#16. River rock between this wooden raised beds.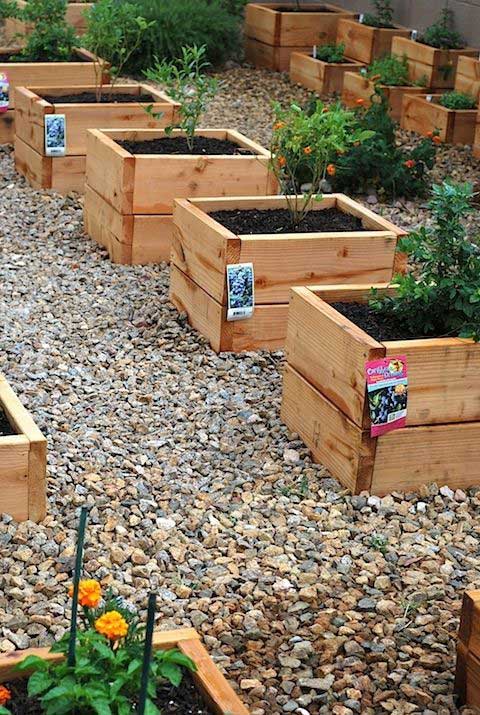 Source Unknown.
#17. Plant your veggies in these galvanized troughs.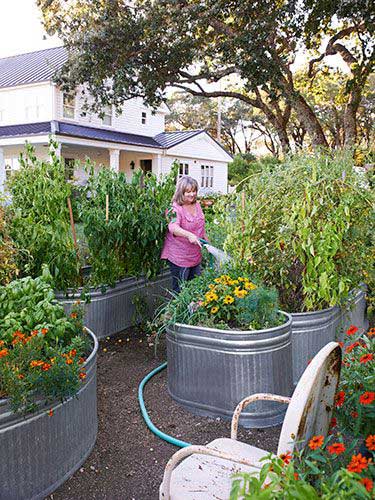 Source Unknown.
#18. Stones can be transformed in rustic and different planters for you decorate all your garden and house.
Source: socreativethings.com
#19. Outdoor planter made from recycled tires.
Source: studiogblog.com
#20. Colorful Garden Bed Made from Painted Cinder Blocks.
Source: lucysnest.com