Truly Cool and Low-Budget Garden Decorations Inspired by Butterfly
Every garden needs a little refreshment to greet the upcoming warm days. The first step you can do for your garden is going to add a few of wonderful decorations and when it comes to decoration for the garden, it seems to have endless creative possibilities. If you are tired of those usual decorative garden items and want to try some creative ideas to give your garden a completely different look and not at all monotonous appearance, then how about decorating your garden with something like butterflies? Here you will find some fabulous butterfly inspired decorations that surely will amaze you. Trust me and take a look!
#1. Add some sparkle and lovely sound to your garden and yard. Try these soda can butterfly wind chimes:
Get Great Tutorial at: allfreeholidaycrafts.com
#2. Design a small butterfly-shaped plant bed to fit your garden:
Source: birdsandblooms.com
#3. Add a functional piece of art just like this butterfly bench to your garden or yard:
Source Unknown.
#4. Use your garden fence as a board for displaying out beautiful collage butterflies(or Metal Sheet Butterflies)decorated with craft scraps:
Above Image Tutorial at: zingzingtree.com   Bottom Image Source: dallasnews.com
#5. Weld horseshoes and nails together to make These Wonderful Metal Butterflies: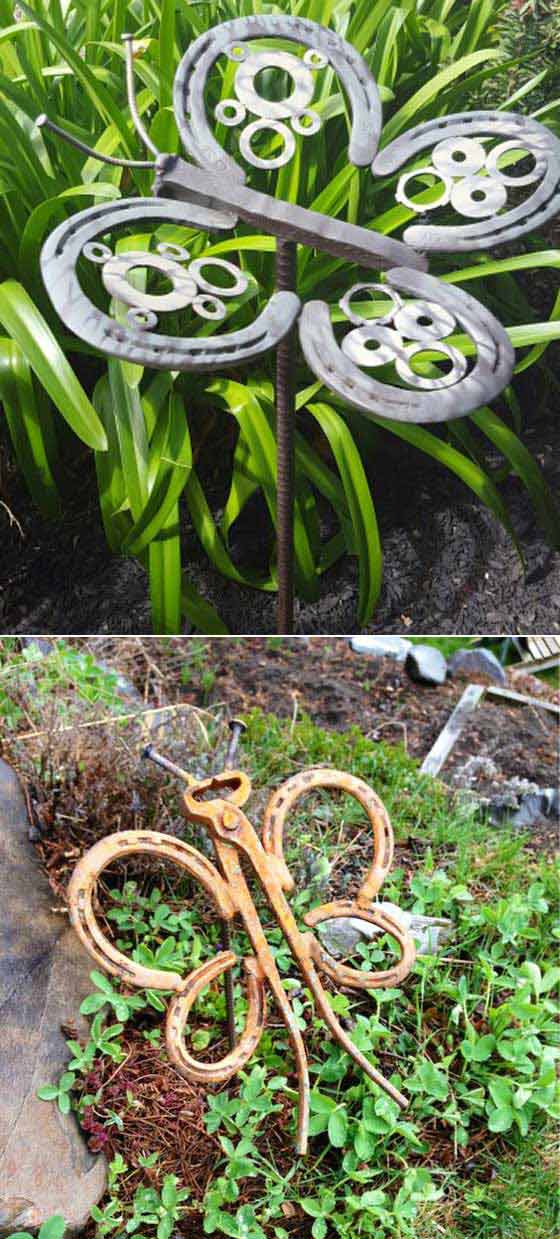 Source Unknown.
#6. Transform a 600-year-old felled oak tree into a comfy garden bench; the hands holding the butterfly make for pretty cozy sitting: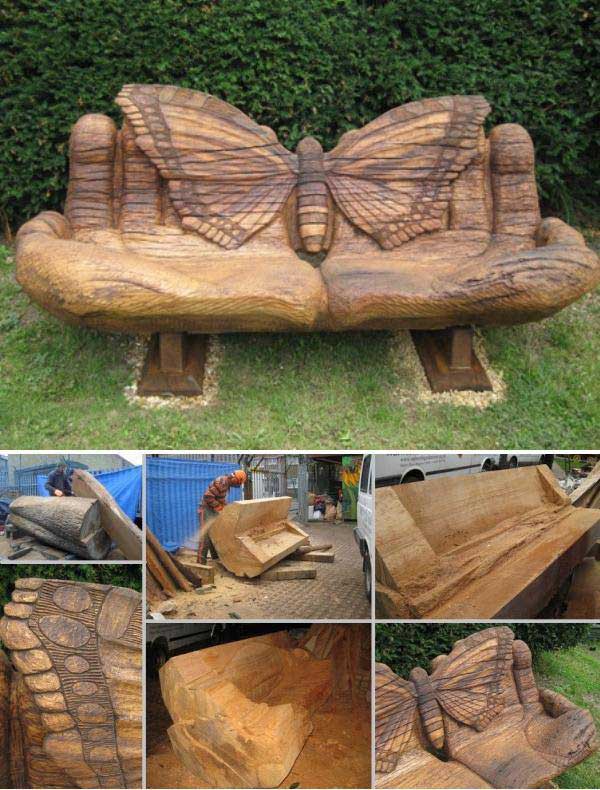 Source: heavenlyhealer.blogspot.com
#7. Build a metal butterfly sculpture for displaying your garden planters:
Source: designarchitectureart.com
#8. Butterfly garden path is sure to capture every visitors attention:
Source Unknown.
#9. Upcycle old spoons into a fabulous piece of garden art like this Butterfly: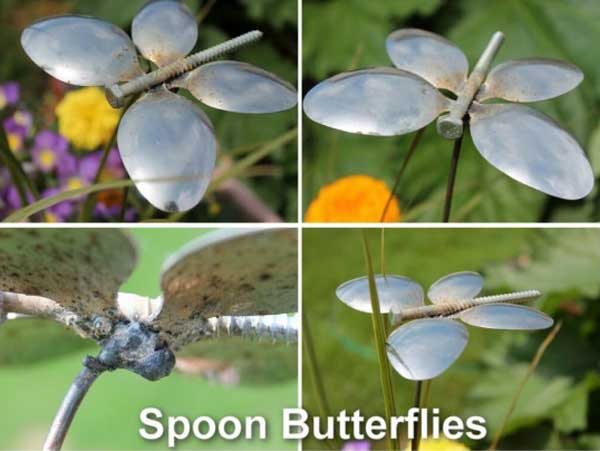 Source Unknown.
#10. Put metal junk together to create a piece of wall art like this butterfly sculpture:
Source: front-porch-ideas-and-more.com
#11. Combine a small wire trellise and a metal hanging butterfly to this pretty cool flower bed addition: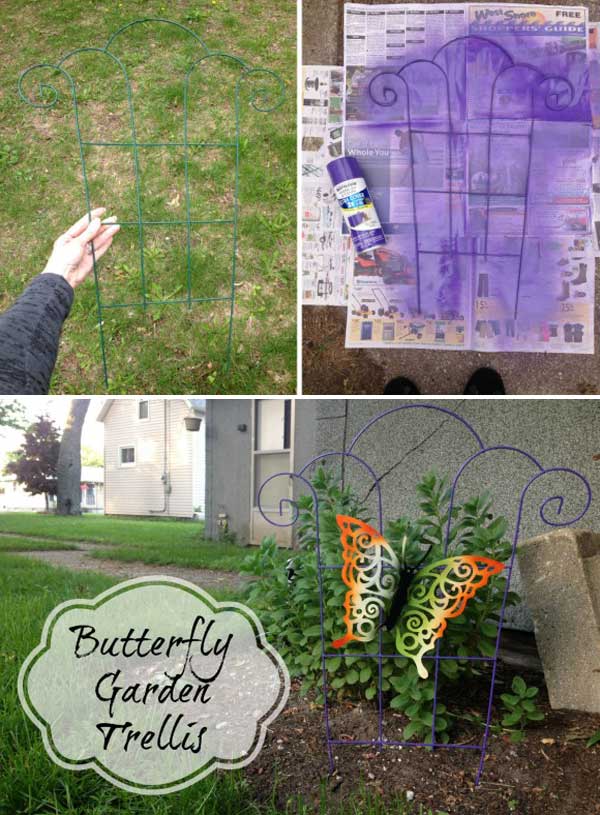 Get Great Tutorial at: dollarstorecrafts.com
#12. Butterflies on a stake made from soda cans:
Get Great Tutorial at: youtube.com
#13. Spice up your garden trees with these cute crystal butterfly sun catcher:
Get Great Tutorial at: aperfectdaytodream.wordpress.com