Do you have an unused closet in your home? If you have it then you are missing a great area. Whether you're looking to add more value to the space or just a creative way to use some unused space, these unused closet re-do ideas are sure to your choices, such as turning an unused closet into a nursery, reading nook, office, etc. Take a look below ideas and pick up your favorite!
#1. Squeeze a Home Bar Into The Unused Closet Space: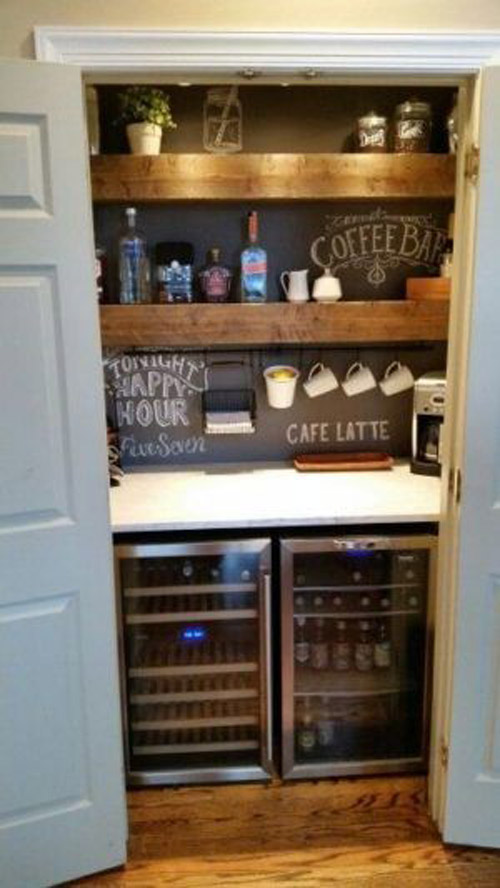 #2. Maybe You Don't Need a Hallway Closet, Why Not Turn It Into a Mudroom?

More details at: 11magnolialane.com
#3. Turn it Into a Laundry Room; Simply Fit In The Washer and Dryer and Add White Wire Shelves:
How to do you can see here.
#4. Transform the unused closet into a play nook:
#5. Install Shelving and Set Up a Pantry:
Image source can be found at: houzz.com
#6. Place Crib in The Closet Is a Good Idea If You Have No Separate Room for Your Little One:
#7. What do you think of this closet turned bathroom?
Source: apartmenttherapy.com.
#8. A glass door to a closet-turned-library creates an illusion of greater space:
Source: shoppingcandy.blogspot.com and nytimes.com
#9. Set Up Bunkbeds in a Closet with Doors: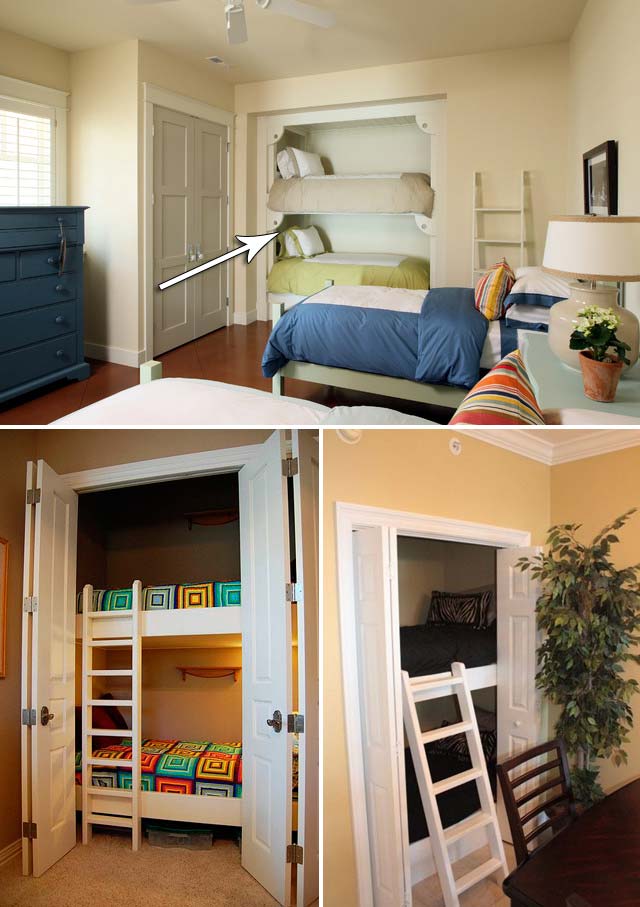 Source: flickr.com  and   houzz.com.
#10. Turn that closet into a functional office space – isn't this perfect?
Or simply place a small desk for home work: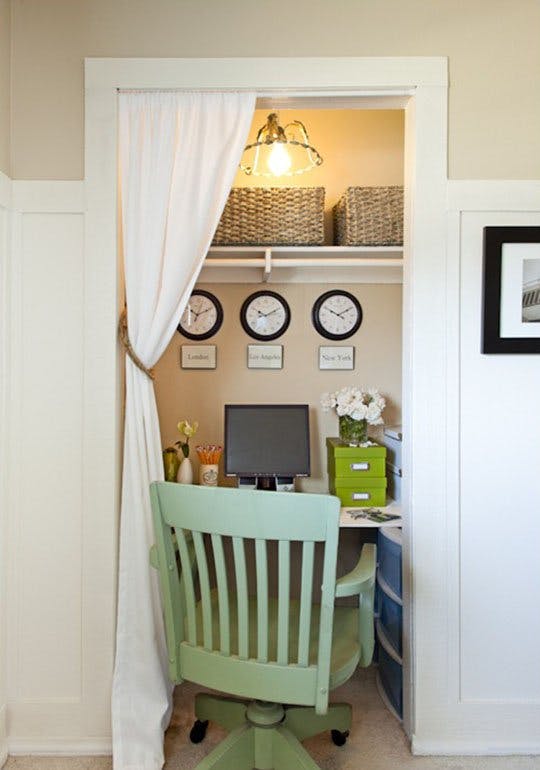 Source: apartmenttherapy.com
11. Hack The Space for a Cozy Bed Nook:

Source: designertrapped.com.
#12. Build an awesome two story hangout for kiddos:
#13. Turning the closet into a baby changing station will save much space in the nursery:
Source: projectnursery.com and flickr.com
#14. It would be perfectly suitable for a Makeup Vanity Space:
How to do it: lizmarieblog.com
#15. Make a doggy or cat bedroom out of a closet:
Source: popsugar.com