10 Creative Ways To Hide A Washer and Dryer In Your Home
If you have your laundry appliances installed in a space that is part of another room or an open plan concept, you may want to hide them away to make your home more presentable. Here are some solutions for hiding laundry appliances:
#1 . Add a railing and hang a beautiful curtain with a stunning print.
#2. Install a barn door and give it an elegant touch with a coat of egg blue paint.
#3. Provide your appliances with the right amount of ventilation by installing cane webbing doors.
#4. Have bifold shutters doors installed to ensure proper circulation of air.
#5. Give your cabinets a luxurious feel with faux drawers and cabinet doors.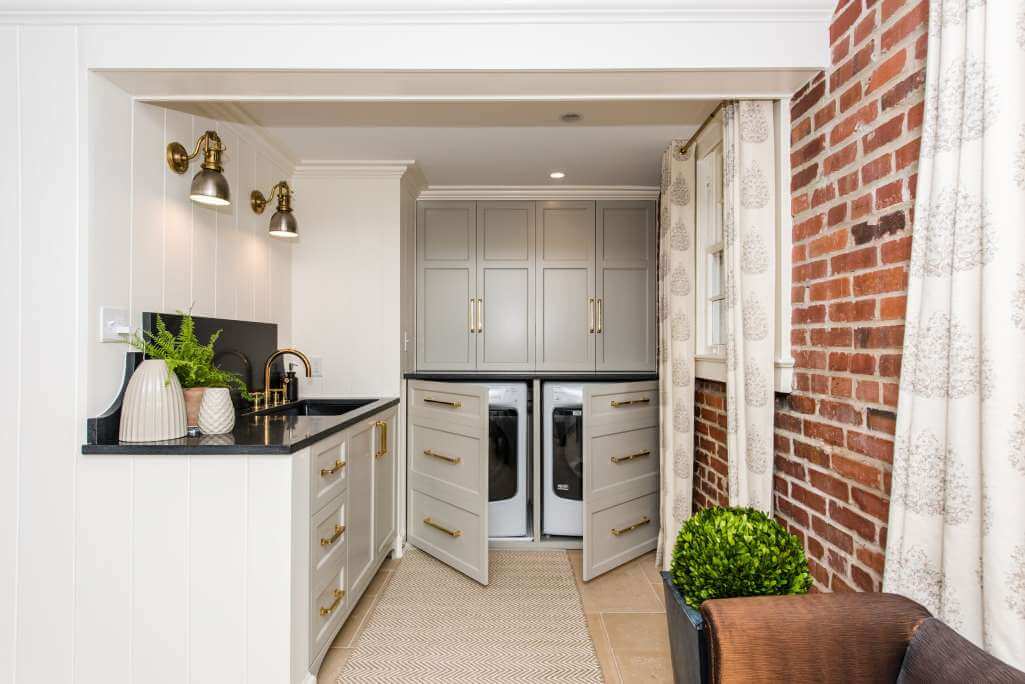 #6. Install a simple wardrobe door for a washer to be situated underneath the stairs.
#7. Hide the laundry room from view with a bookcase door.
#8. Install sliding grid metal screens for an added touch of style.