Decorative Rustic Storage Projects for Your Bathroom
Using natural and rustic elements in the bathroom will make the most important area of your house look very chic and relaxing. The home decor in rustic style becomes more and more popular. A bathroom with rustic interior can create a warm and relaxing atmosphere, and lets you feel closer to nature. It can be a whole entire space theme, or it can be simple touches to add some character to the space. In this post, we are more inclined to the latter. Adding rustic storage projects to your bathroom is a simple way to achieve rustic style. On one hand, rustic storage projects built with materials such as reclaimed wood, wooden crates and pallet wood won't cost you a lot; on the other hand, rustic style is pretty easy to achieve in a DIY storage project, just like installing a pallet shelf on the wall. Have a look at the pictures below and get inspired!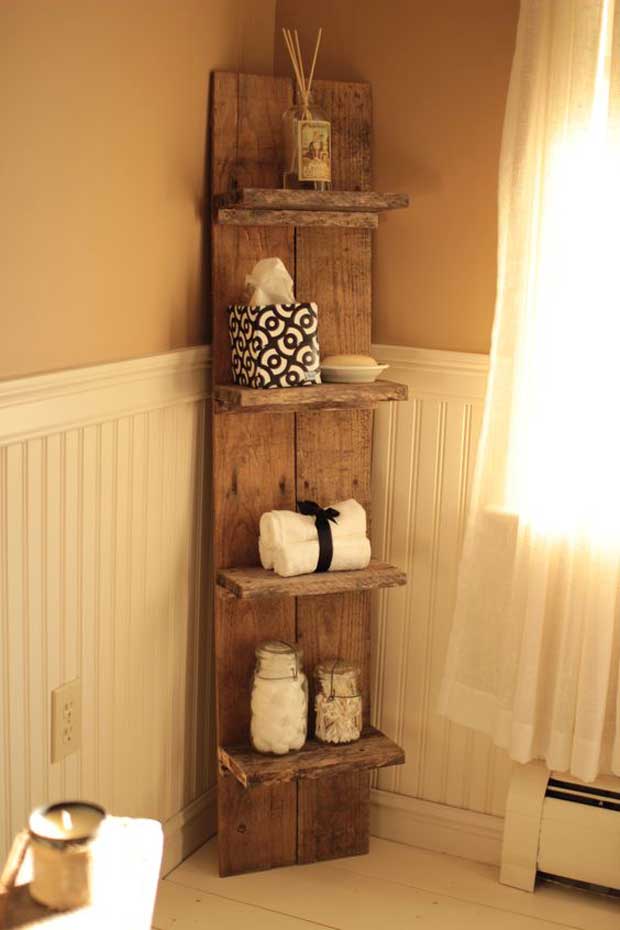 Source Unknown.
Above Picture Source: etsy.com     Bottom Picture Source: instagram.com
Tutorial at: myrepurposedlife.com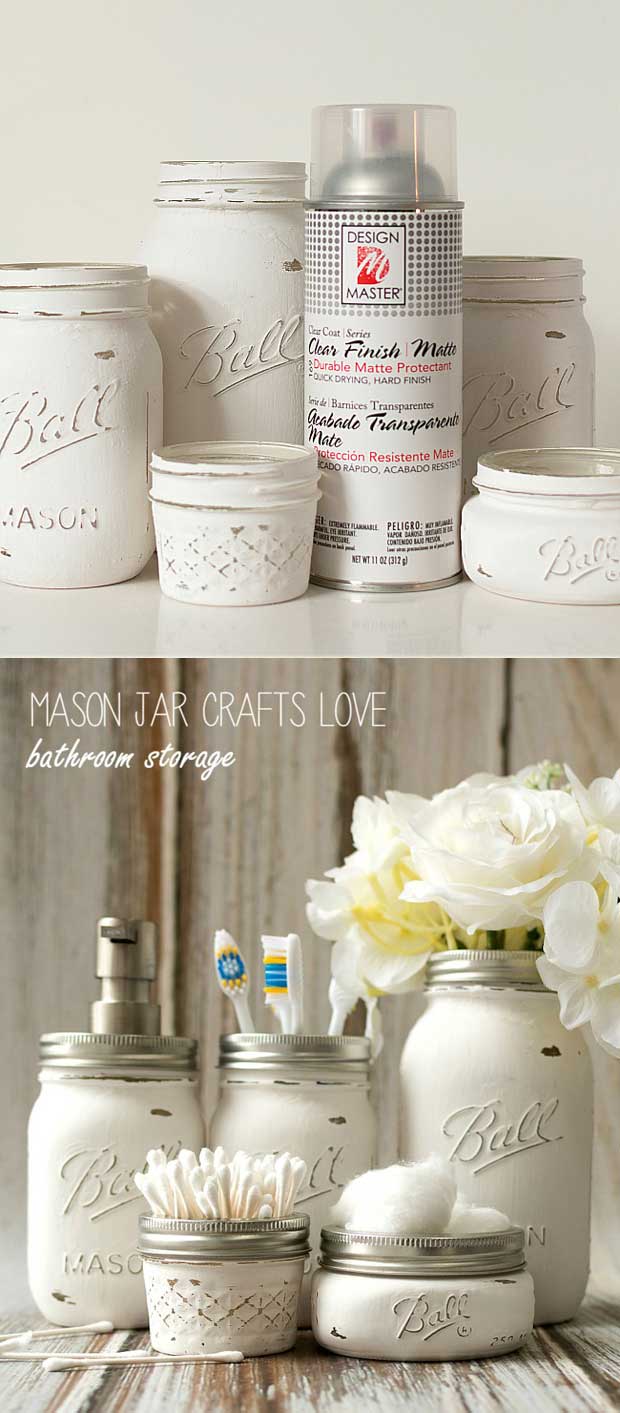 Tutorial at: masonjarcraftslove.com
Source: thepinktumbleweed.com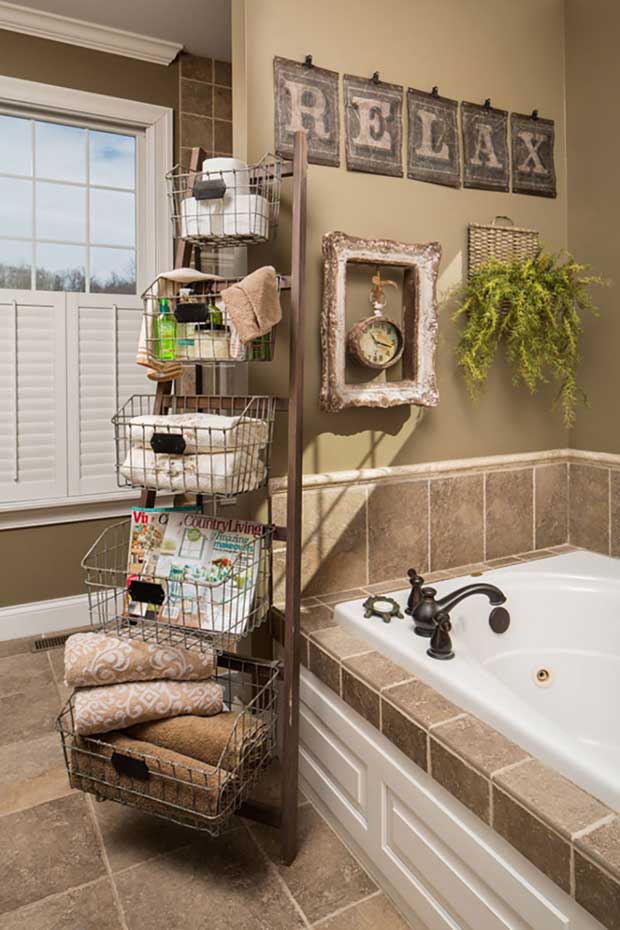 Source: pennyharrisonandcompany.com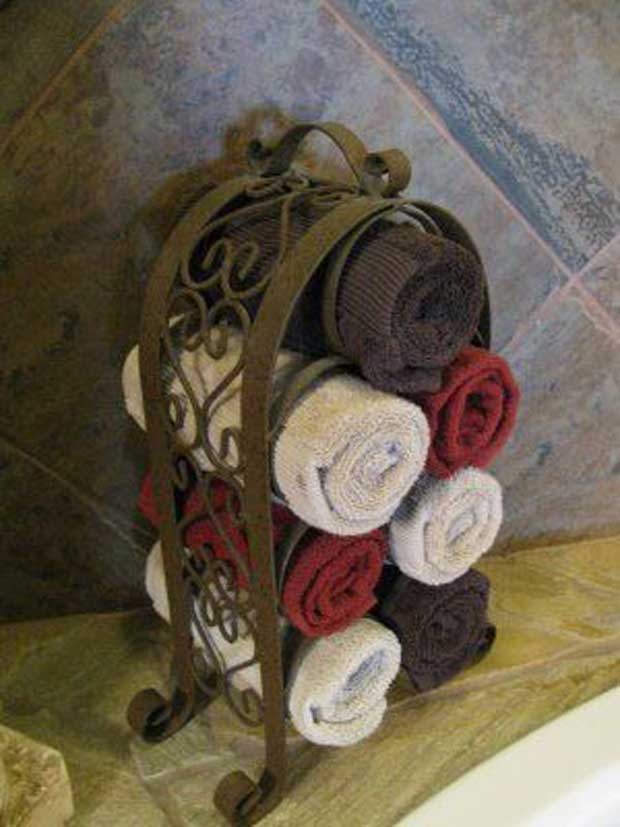 Source: ferncreekcottage.com
Tutorial at: mommysuite.com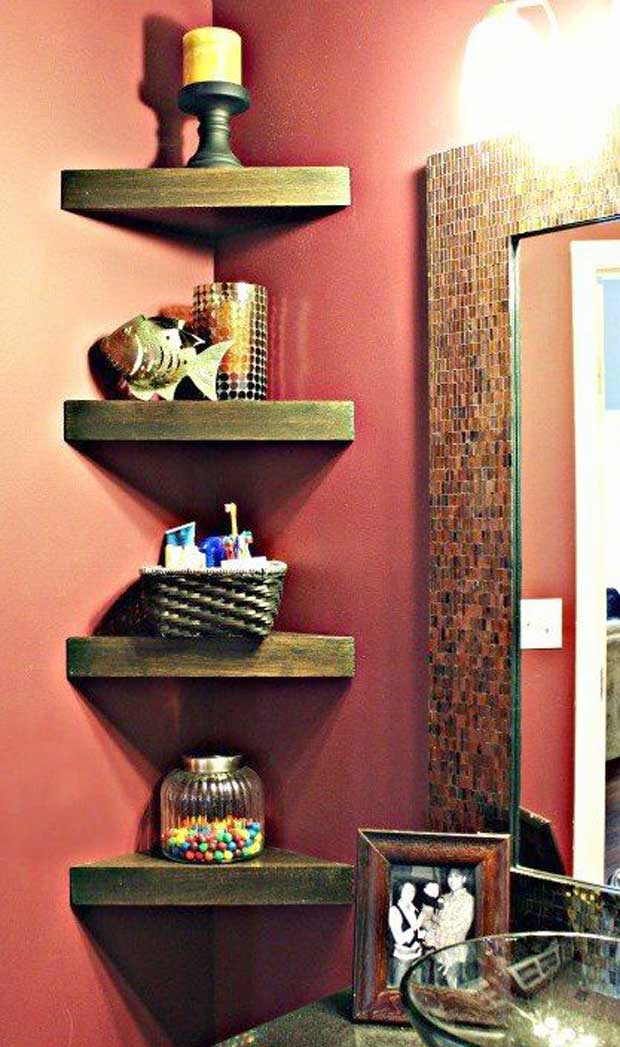 Tutorial at: houseofroseblog.com
Source: beauty4ashes-ellie.blogspot.com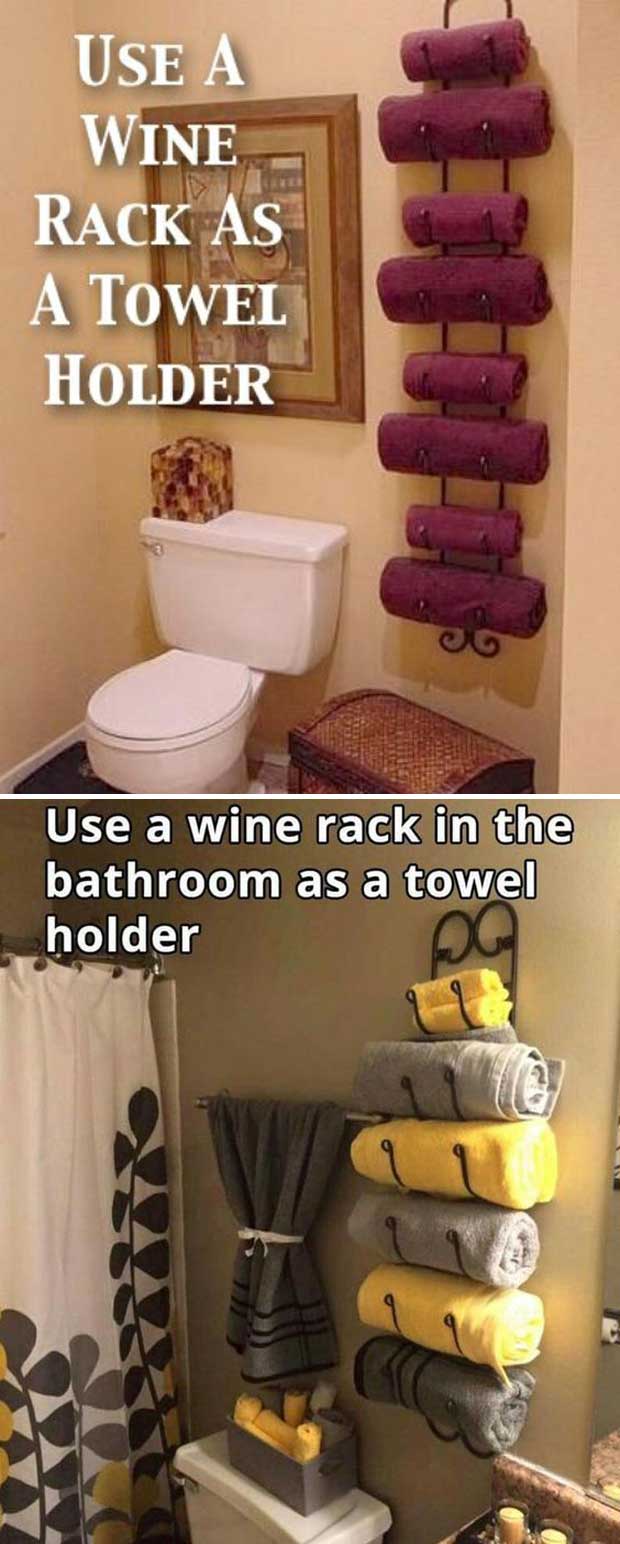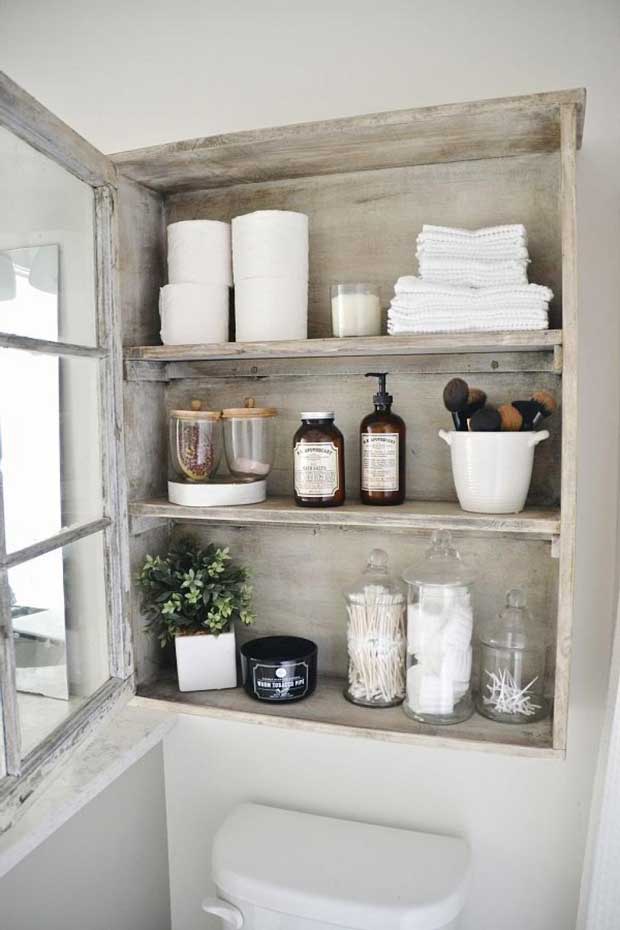 Source: trucsetbricolages.com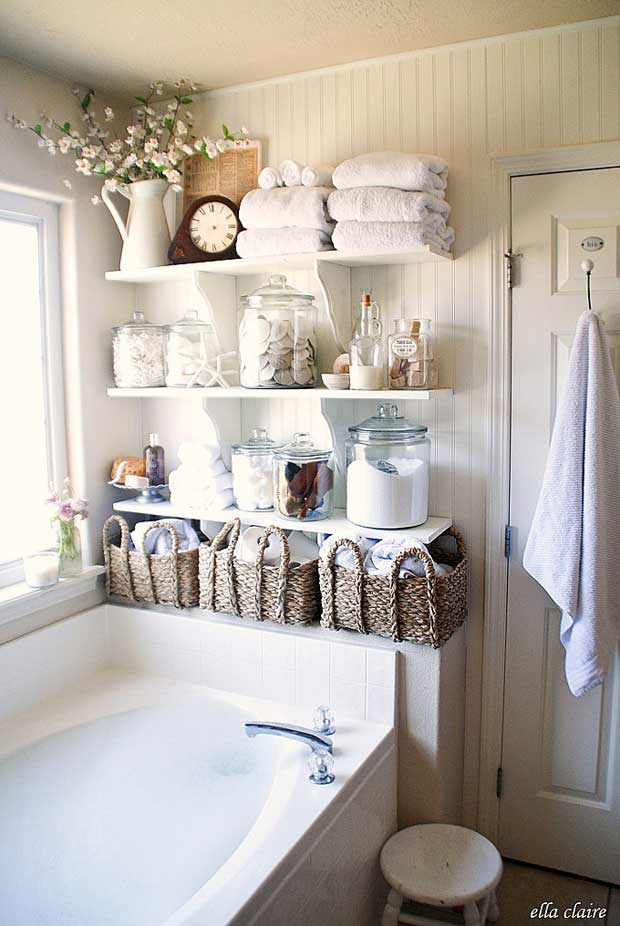 Source: ellaclaireinspired.com
Source Unknown.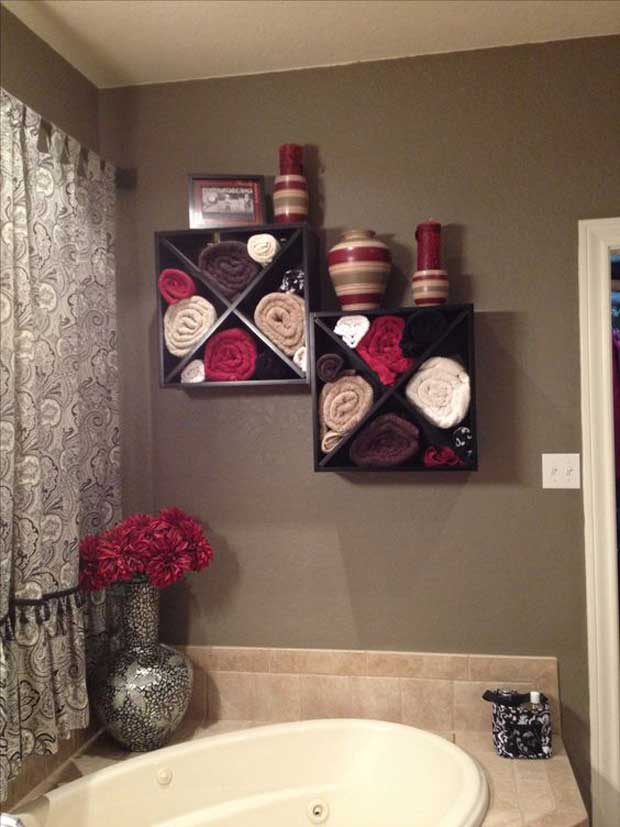 Source Unknown.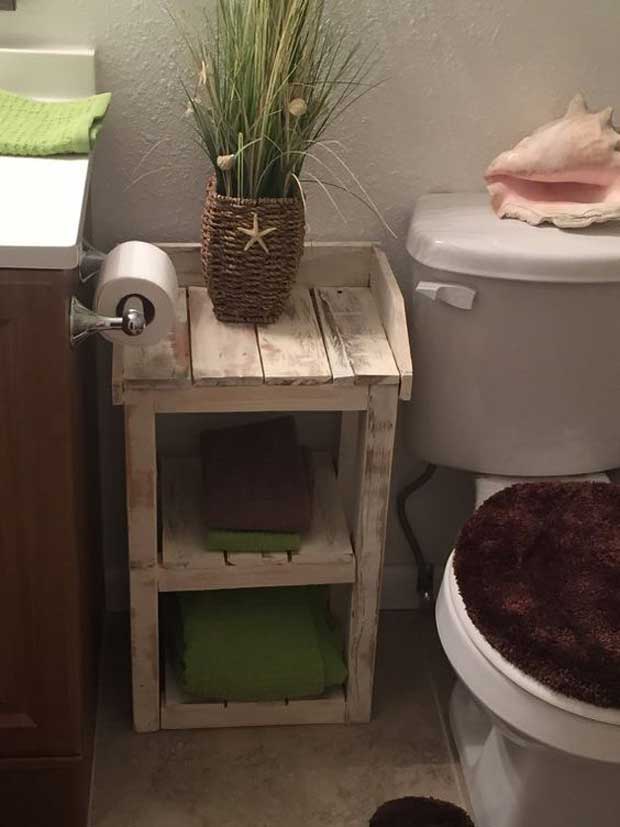 Source: etsy.com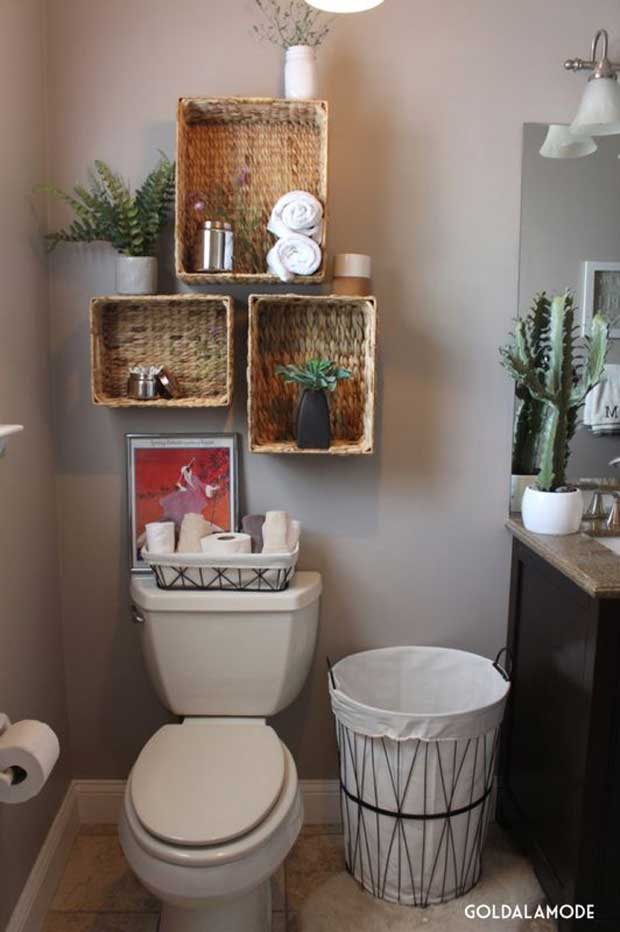 Source: instagram.com