8 Trendy Ideas to Enhance White Kitchen Cabinets
Because of its bright and elegant, white has become a classic color in kitchen design. All-white cabinets are almost everywhere. However, going overboard with white will make your space look too bland and let you feel the kitchen lacks some life. The white cabinets are already there, so if you want to bring in some color and uniqueness to your kitchen, see the brilliant ideas below:
#1. Marble Countertops:
As nature's gift, marble captures attention in any space, including kitchen countertop. Marble, with its inherent warmth, adds a sophisticated element to space. It also comes with a rustic and luxury side. With its beautiful gray veining, it makes your space no longer monotonous.  Image via: bostondesignguide.com
#2. Brick Walls: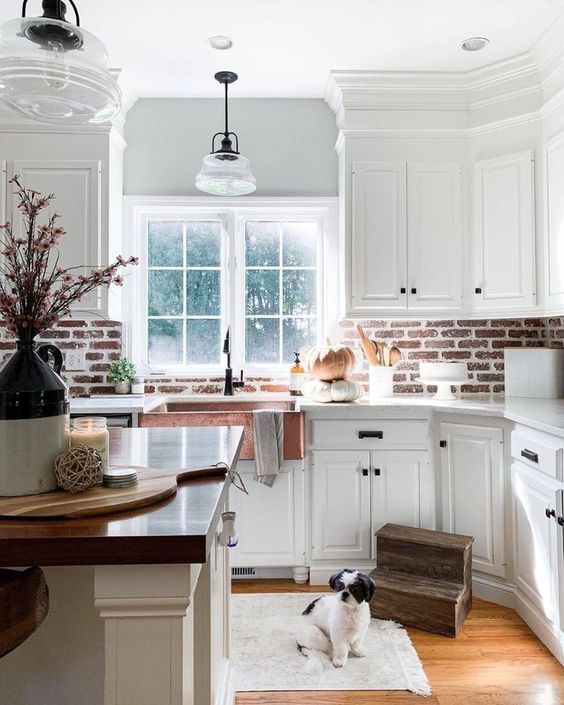 The exposed brick walls are a striking element of the interior and create a rustic or modern look. Because of the original color of the brick, the walls are usually dark. So when paired with white cabinets, they can keep your white kitchen from being too stark.  Image via: instagram.com
#3. Bold Colored Island:
The island usually is the center of a kitchen. Painting your kitchen island in a bold color is a great way to add some pizzazz to your white kitchen without a significant commitment.
#4. Pantry Door: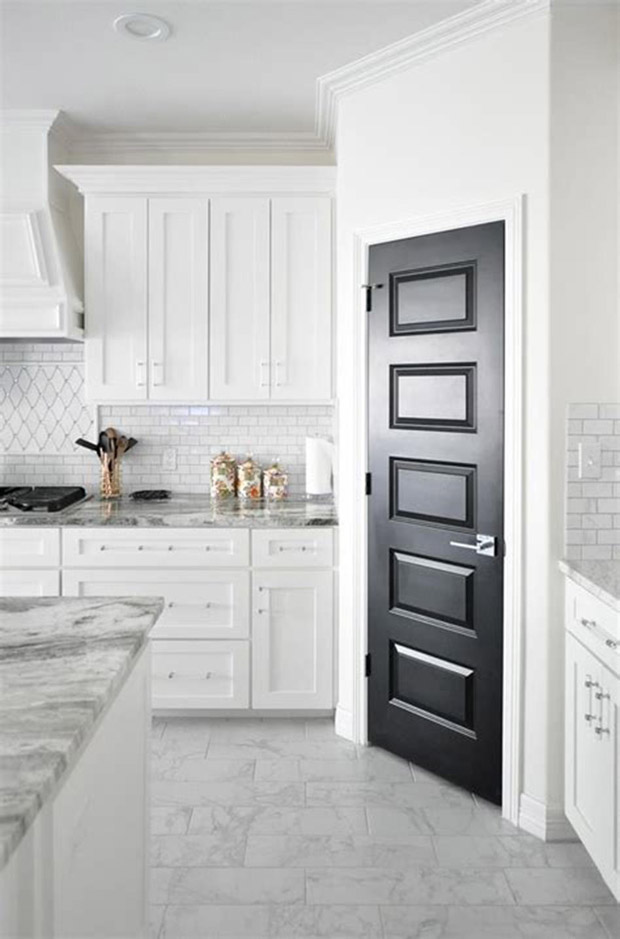 You have chosen your cabinets and the island already, and now thinking about the rest of your kitchen? Well, if you're lucky enough to have a pantry room not small, paint the door in a dark color.
#5. Kitchen Windows: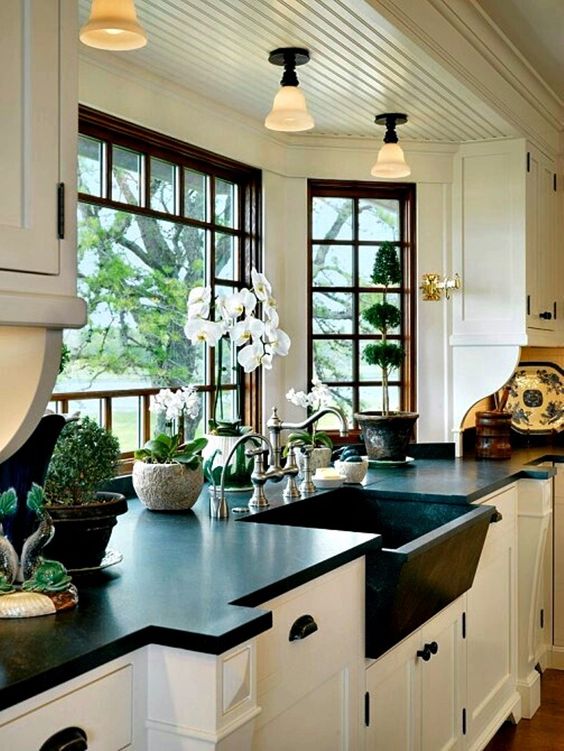 As one of the most classic colors of all time, black in window frames contrasts beautifully with the white cabinets.
#6. Wooden Floor: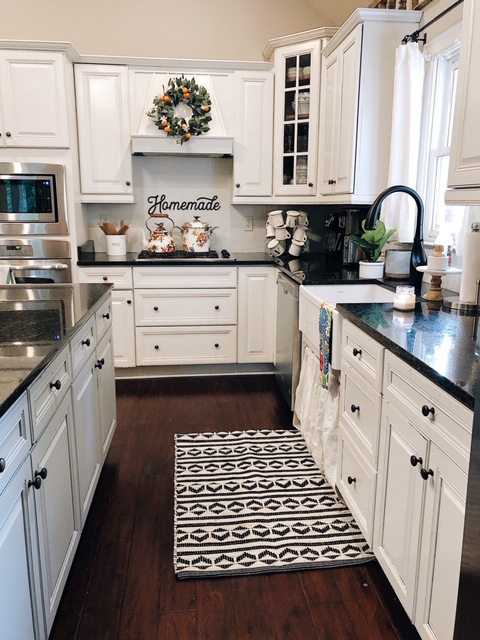 If you still love the white cabinet look, you may try the effect of the white and wood mix. White keeps your space bright, while the wood can bring it warmth. A dark wooden floor will be a right choice.  Image via: shegaveitago.com
#7. Colored Wall:
A colored wall through painting or porcelain tiles will bring the white kitchen cabinets to a new height. It is a fun way to break up the all-white cabinetry and add your personality to your kitchen.
#8. Exposed Wooden Beams: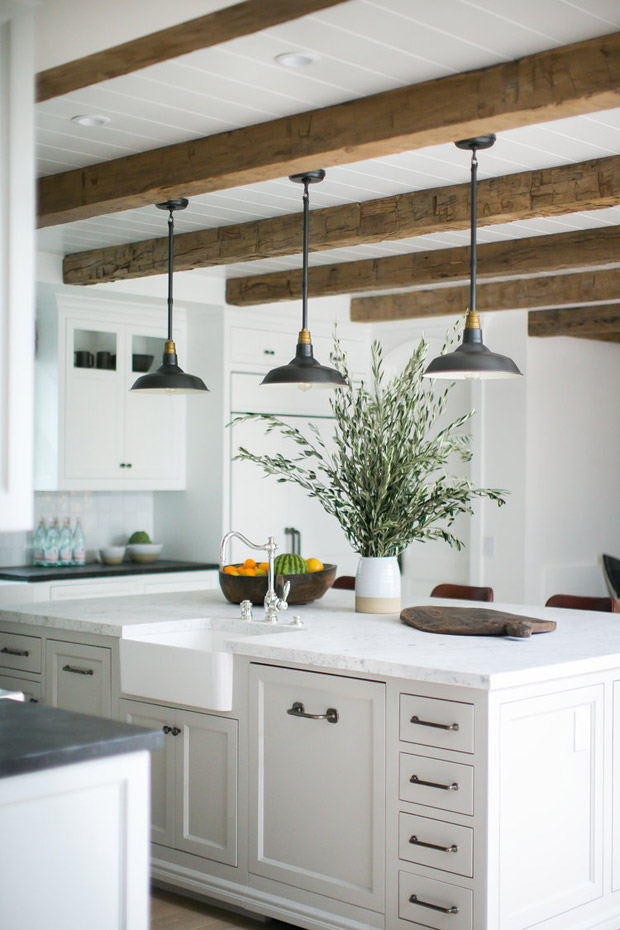 If you want to bring some rustic feels to your all-white kitchen, the ceiling is a space you should not miss. Besides of wooden floor, decorating the ceiling with exposed wood beams is a brilliant way to add a certain warmth and charm to your space.  Image via: squarespace.com