24 Insanely Cool Baby Shower Decorating Ideas
This is a very important and special event for every mother-to-be. After the stressful preparation for baby's arrival, throwing a baby shower party full of happiness and joy would be great. As well as considering the date for party, you also need to factor in your budget. Decorations can be so expensive when you are planning a party! So in order to help you save money, we have curated a list of 24 cute budget-friendly DIY decorating ideas for your baby shower. Whatever is a boy or girl you can find some interesting ideas here :
#1. Start from this unique guest book. Replace a standard guest book with the cutest "Sign the Onesie" idea.
Source: u-createcrafts.com
#2. Babies in a Blanket – Hot Dog Halves wrapped in Croissants. Use food coloring and toothpick to make eyes.
Source: stbrigidsacademy.blogspot.com
#3. Make a beautifully handcrafted hot air balloon centerpiece.
Tutorial at: youtube.com
#4. Baby dresses can be strung carefully from a rope to make a lovely backdrop for photos.
Source: hubpages.com
#5. Cloud and raindrops is a great baby shower addition to gift area.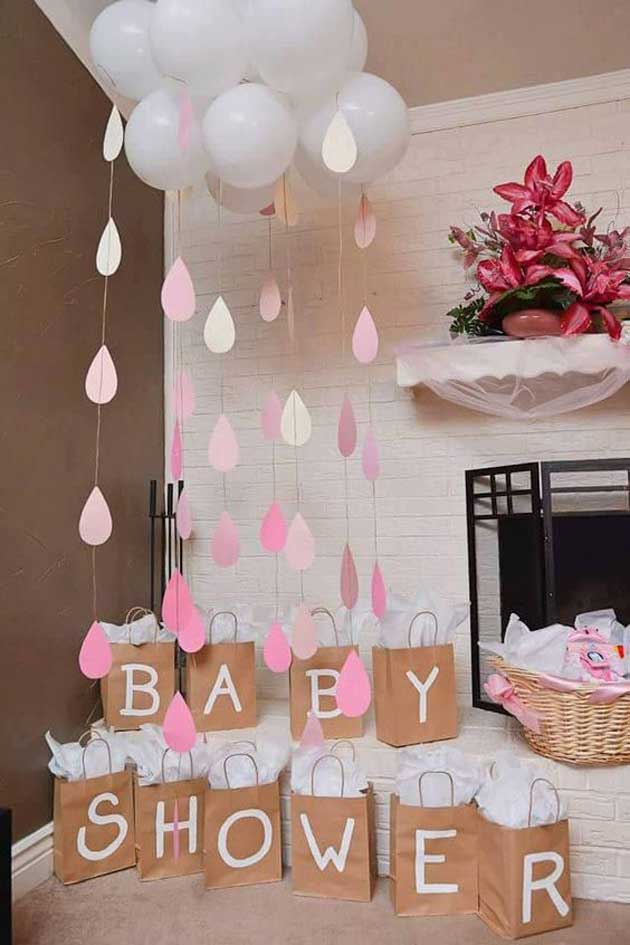 Source: Etsy.com
#6. Baby socks wall for a baby shower party decor.
Source: sarawinant.wordpress.com   &  woohome.com
#7. Make a diaper wreath for the door.

Tutorial at: imperfecthomemaking.com    Source: behindtheafter.blogspot.com
#8. Write wishes for baby on these animal shaped papers and then clip them on the ribbon.
Tutorial & Templates: artbarblog.com
#9. Cloud and rain drops centerpiece.
Source Unknown.
#10. Hang onesies on a clothes line to party decoration.
Source Unknown.
#11. Display Sonogram Photos.
Source: projectnursery.com
Source: jenniferjonesphoto.com
#13. Tissue Paper Tassel Garland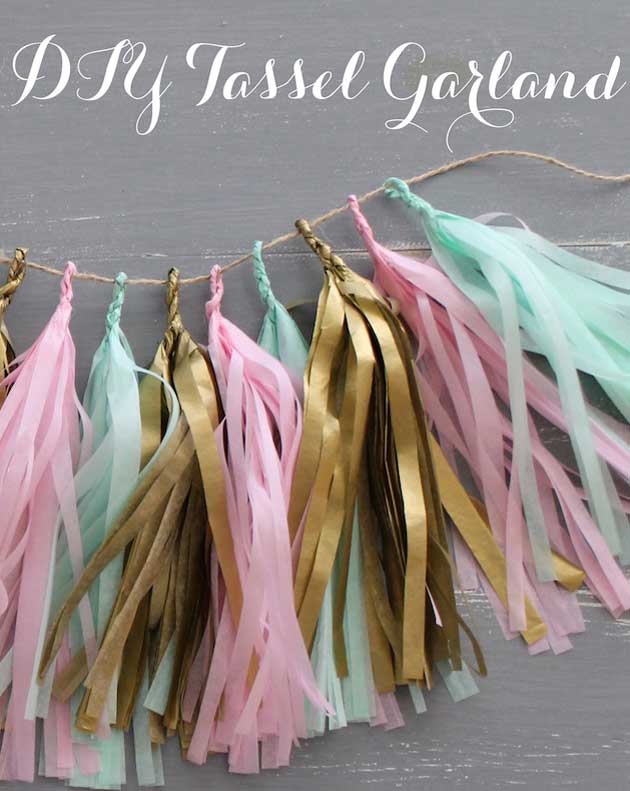 Tutorial at: linenlaceandlove.com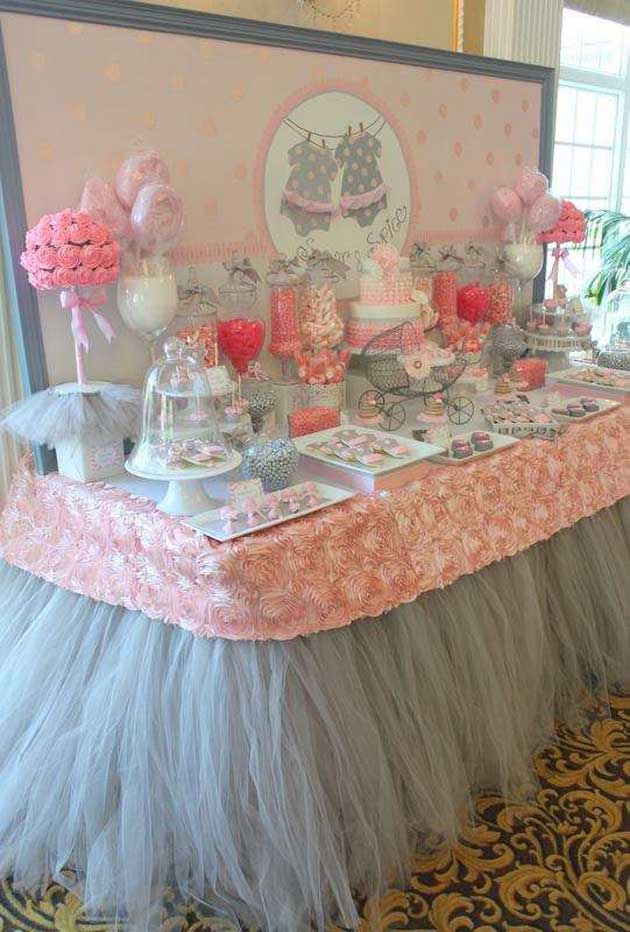 Source: catchmyparty.com
#15. Paper Onesie Garlands.
Source Unknown.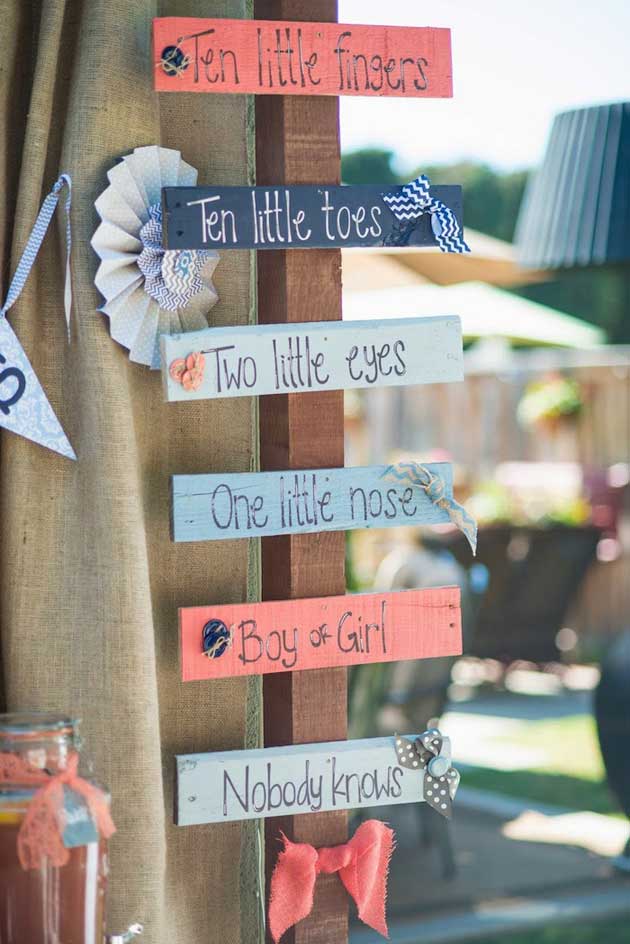 Source: karaspartyideas.com
#17. Throw a Stock-The-Library Baby Shower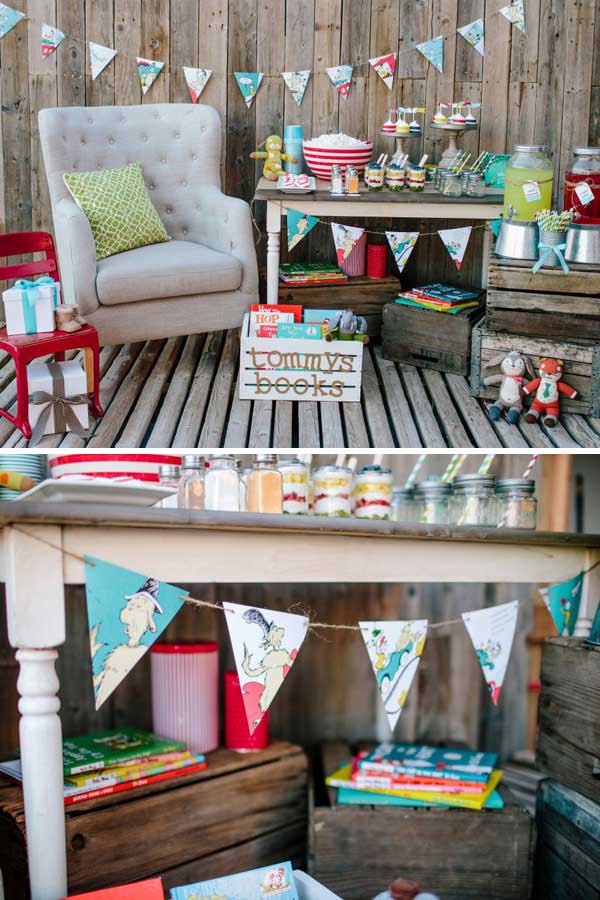 Source: diynetwork.com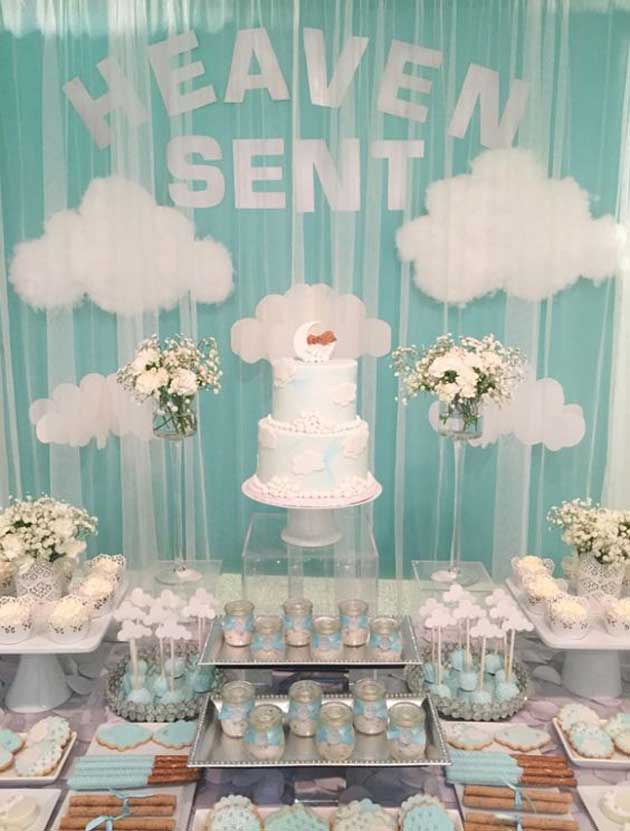 Source: mondeliceblog.com
#19. Instead of regular cups, use baby bottles to serve drinks to your baby shower guests.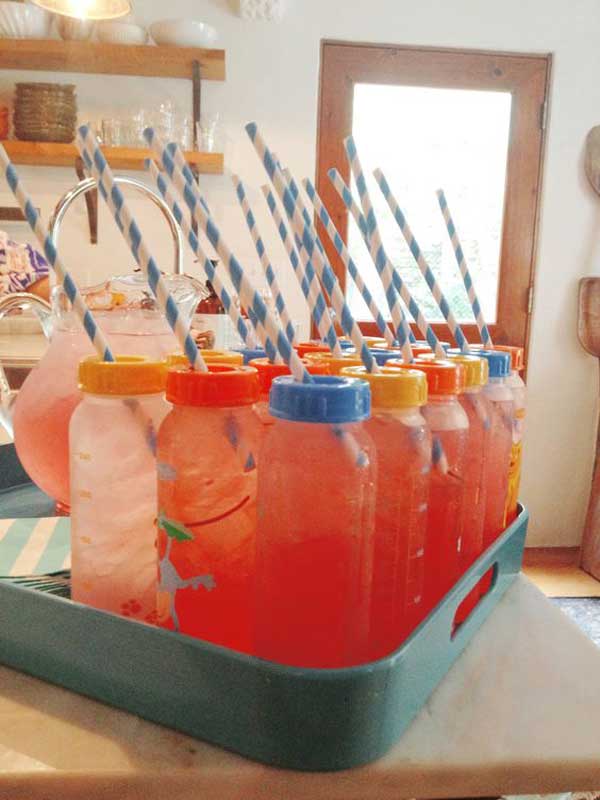 Source: annettejosephstyle.com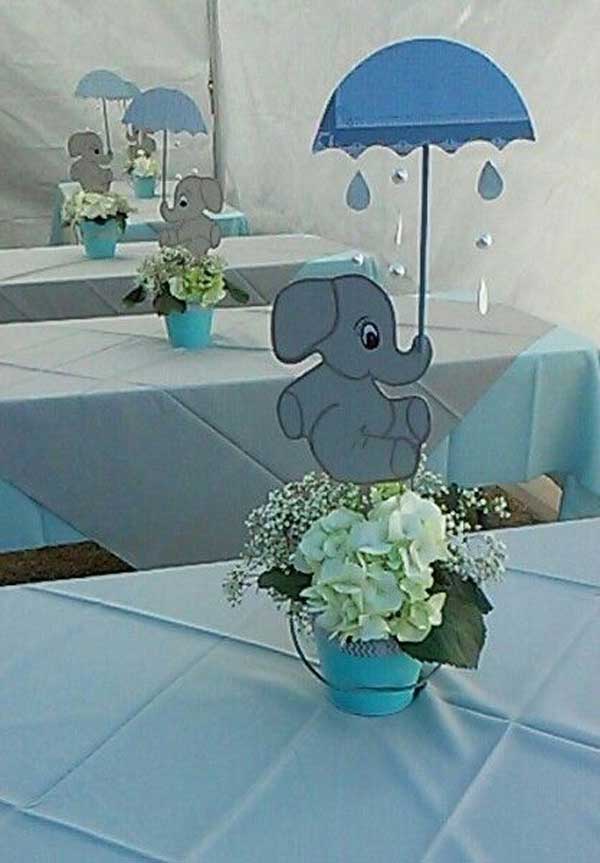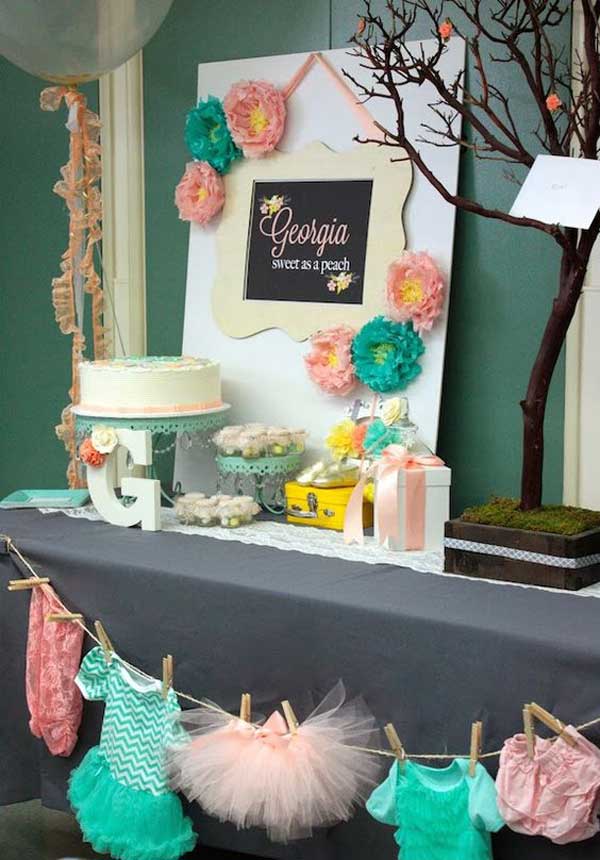 Source: cutest-baby-shower-ideas.com