A successful make-up is able to emphasize your natural beauty and hide some flaws, but how to achieve the effect isn't easy. Fortunately, there are a few exciting hacks that help you have fabulous looking makeup and you don't have to be a professional. Here we have gathered 23 great makeup tips that will totally change your life. Take a look and see which one would you like to try immediately:
#1. A great idea to cover your blemishes, no using that bulky tube of concealer to cover them.
Tutorial at: thebeautydepartment.com
#2. Give a lifted effect to your eyes and enhance your eye shape.
Source: alldaychic.com
#3. Keep those lips kissable by sealing the deal.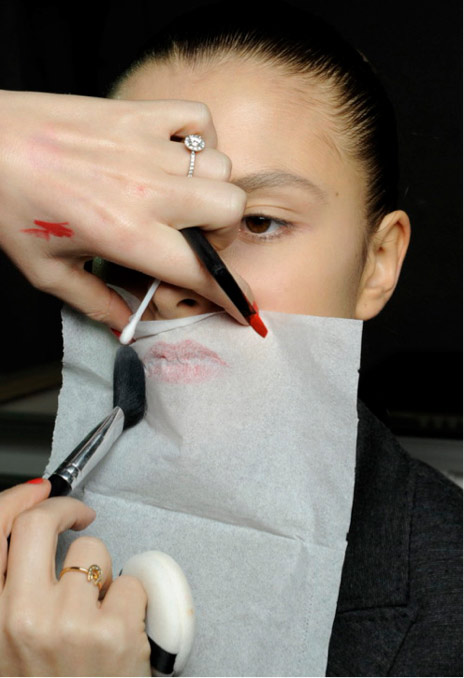 More details at: laurenconrad.com
#4. Match color to your neck. Because your neck isn't exposed to the sun, therfore it is the closest match to your ture skin tone.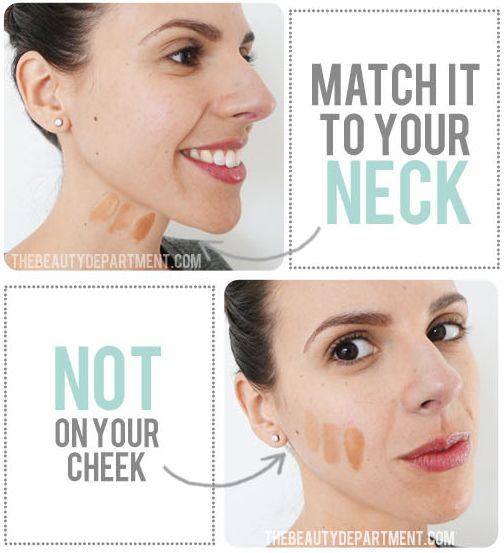 Source: thebeautydepartment.com
#5. Use scotch tape as an eye liner and eyeshadow stencil.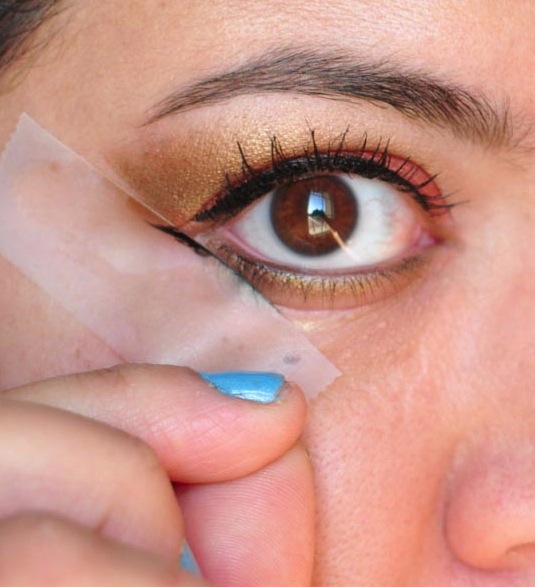 Tutorial at: painted-ladies.com
#6. Add some Visine into the bottle of your mascara, this will make your mascara last longer.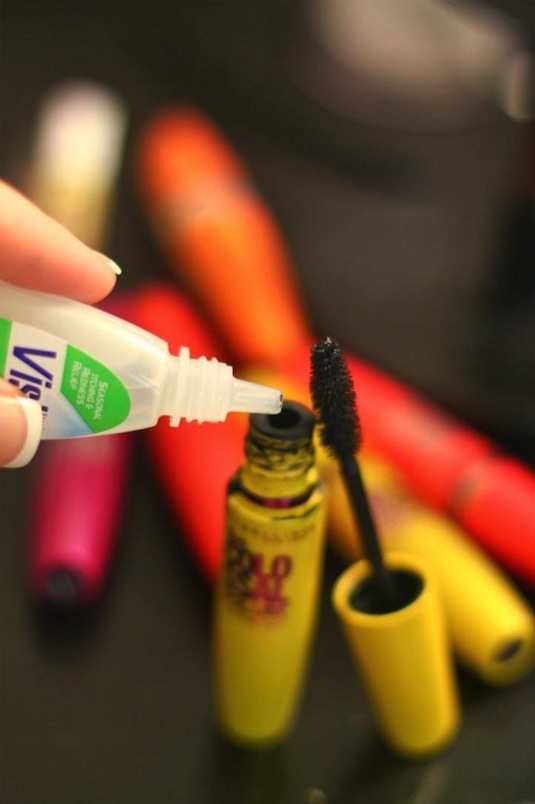 Source: musely.com
#7. The most flattering eyebrows for your face shape.
Source: beautylish.com
#8. Eye Highlights – by highlighting certain areas, you can create the illusion of a brighter and bigger eye.
Tutorial at: makeupgeek.com
#9. Use a plastic spoon so you don't get mascara on your skin.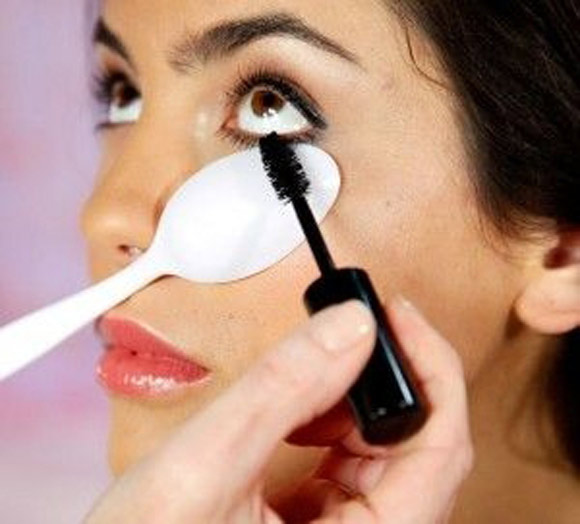 Source: indulgy.com
#10. In order to ensure your makeup is healthy for your skin and eyes, it is necessary to regularly clean your makeup drawer.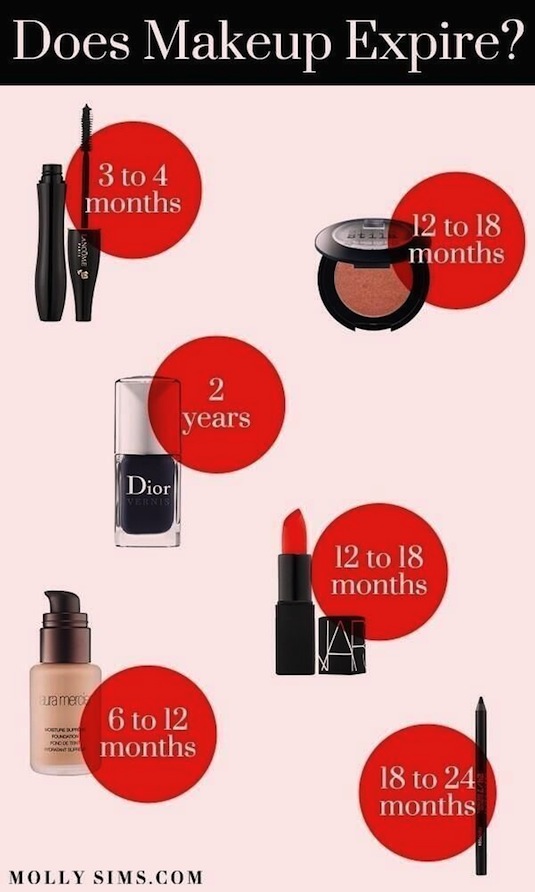 #11. Make a homemade lip exfoliate with sugar, honey and coconut oil, and then use a baby toothbrush to exfoliate your lips.
Source: jennysuemakeup.com
#12. Apply blush according to your face shape.
Source: alexandragrey.com
#13. When your mascara expires, don't throw away those wands, as you can reuse them as an eyebrow brush.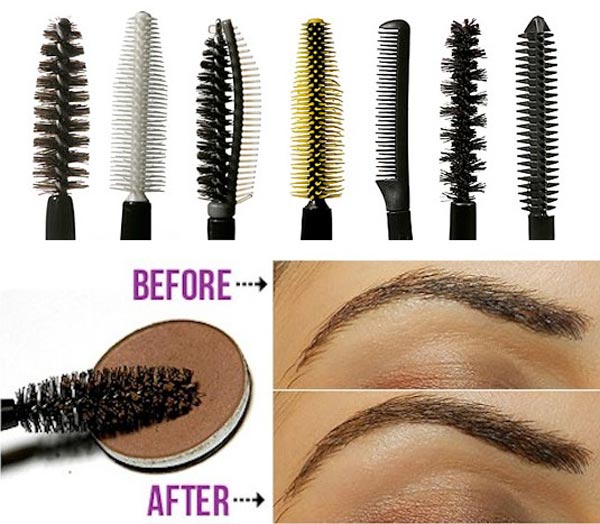 #14. Just as your curling iron works, use a blow dryer to heat your lash curler for about 3-5 seconds.
Source: wikihow.com
#15. False eyelash cheat sheet.
Tutorial at: Youtube Video
#16. Use a business card or (No smudge mascara & eyeshadow shields) to protect your upper and lower eyelids from mascara smudges.

Get it: amazon.com
#17. Successful way to disguise under eye bags.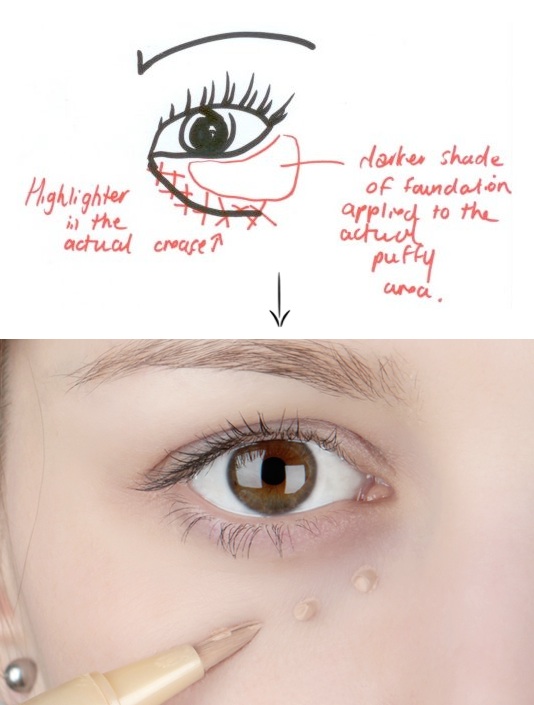 #18. Use a nude pencil to create the illusion of a bigger eye.
Source: thebeautydepartment.com
#19. Secret to lash curling and stay curled longer.
Tutorial at: thebeautydepartment.com
#20. Determine what shape of eyes you have, then choose a proper placement of your shadows and liners.
#21. DIY Makeup Brush Cleaner

#22. Use a white pencil to make your lips fuller.
Source: brightside.me
#23. Tightlining is a great way to enhance your lashes and make them look more lush, but it looks like you did not wear any makeup.
Tutorial at: painted-ladies.com