28 Hidden Storage Spots Your Kitchen Might Have
Do you want to hide your kitchen trash can in the cabinet? Because that oversized trash can is probably the most unattractive element of your newly refurbished kitchen. That is one of the most common ideas for tidying up the kitchen with hidden storage. Obviously, if you want to make your kitchen clutter-free, then the best solution would be to opt for hidden storage. Whether your kitchen is big or tiny, there are a few places where you can smartly utilize for hidden storage. For example, you can store your essentials in a drawer under the cabinet, use decorative column corners of your kitchen island to save your cookbooks, and so on. There are many bright examples like these, so take a look at what we've collected for you:
Decorative Pull-Out Drawer Under Kitchen Sink, Used for Kitchen Towels:
Install Lifting Door to Hide the Countertop Appliances:
More details at: Design Dazzle
Hidden Corbel Bracket Shelf: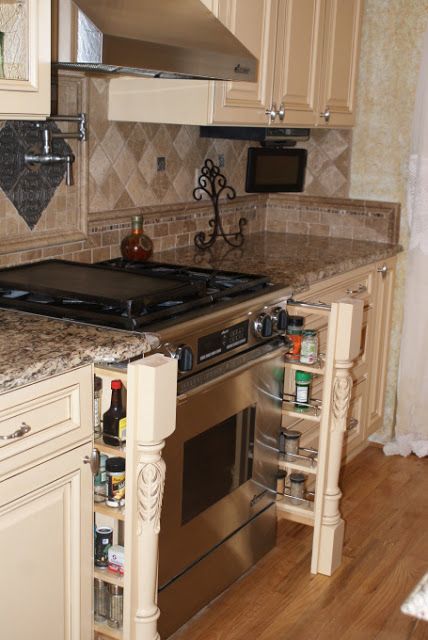 Image via: houzz.com
A Drawer Which Is Actually A Ninja Stepstool: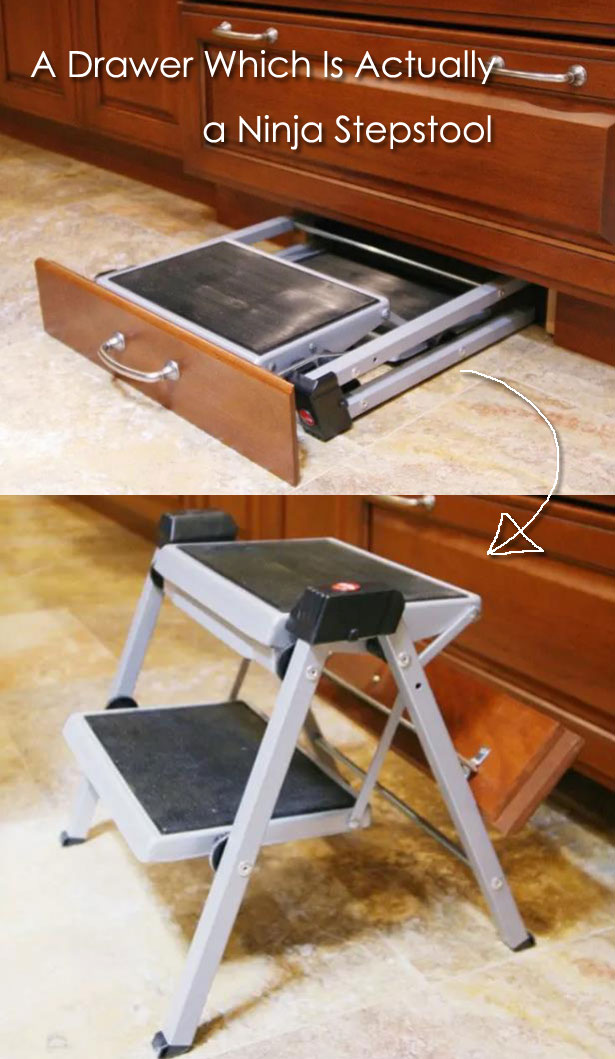 Image via: apartmenttherapy.com
Hidden Paper Towel Holder:
Hide The Cabinets Behind the Backsplash: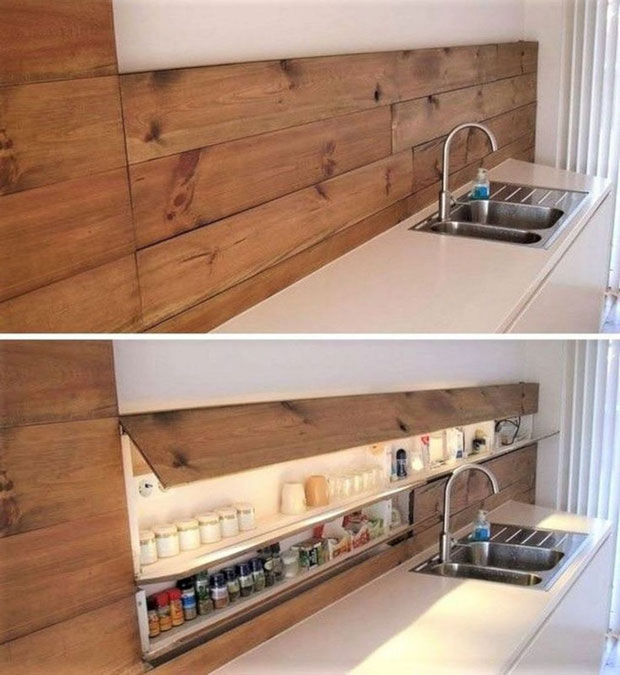 Install Outlets Below Cabinets to Keep Counters Clear:
Kitchen Cabinet with Pull-out Step Stool:
Add Pull-out Trash Storage to an Island:
More details at: Shades of Blue Interiors
Create a Handy Storage Spot Used for Sponges or Brushes, Below Kitchen Sink.
Image via: Thrifty Decor Chick
Magnetic Paint the Face Inside the Cabinet Door, and Combine with Small Spice Tins to Turn that Space into a Enviable Spice Rack: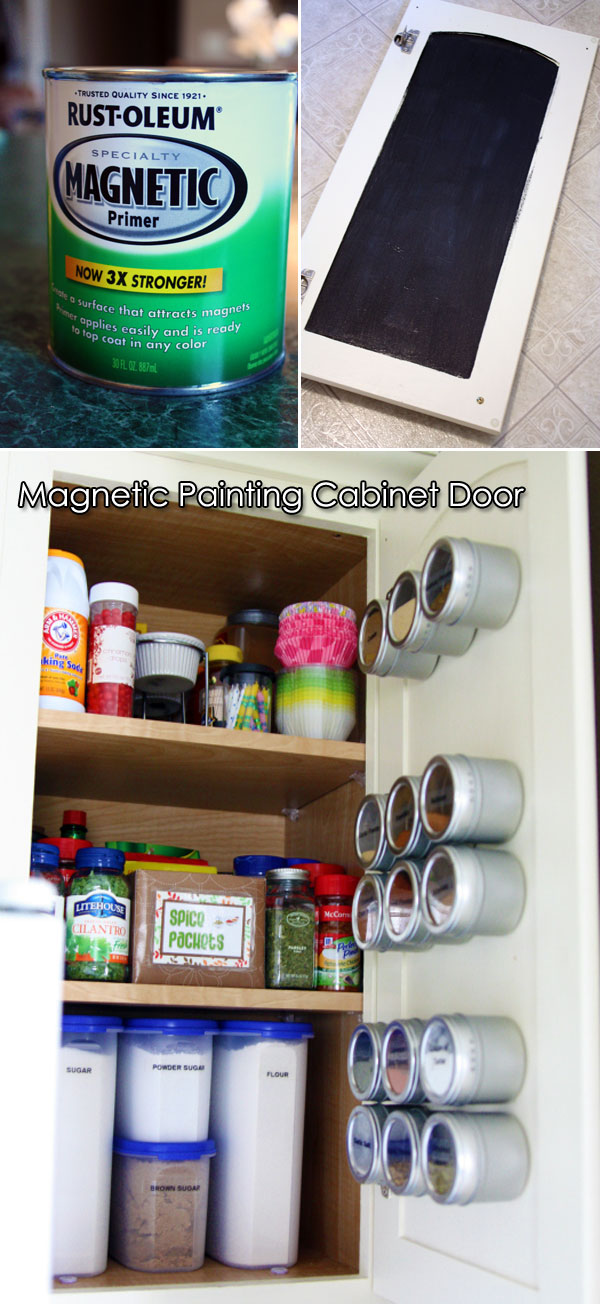 Get the tutorial at: iheartorganizing.com
Hidden Pull-out Wire Basket in a Drawer:
Narrow Open Cabinet to Store the Chopping Board: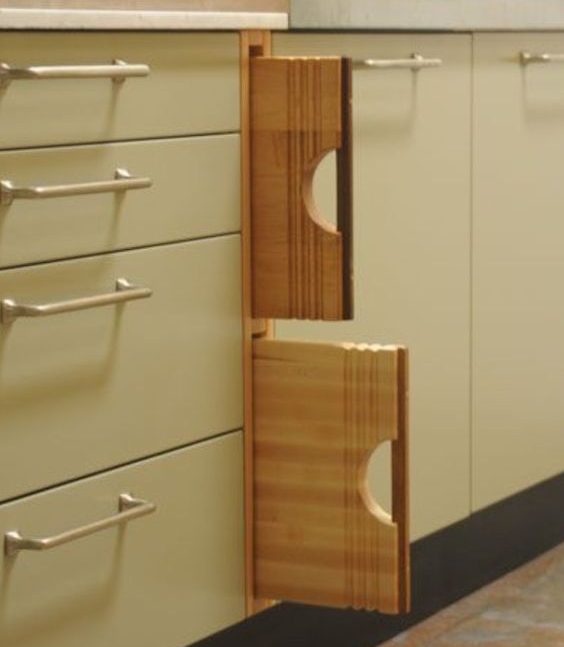 DIY Trash Bag Dispenser: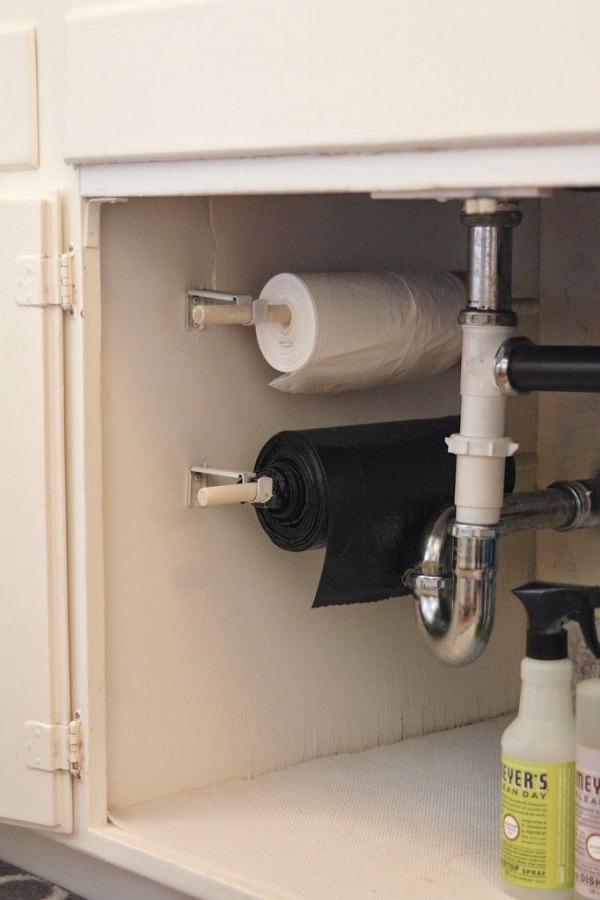 Get the tutorial at: simplyorganized.me