Bringing a farmhouse-style coffee bar to your modern interior is an excellent way to meet the pop trend in home decor without making some big changes for your home, and make you think back to the experience of living in your grandparents' farmhouse during childhood. If you're planning to build a coffee bar in the farmhouse style, don't forget to check this list below. They will prove that using recycled objects to create a coffee station is more creative and is a better way to relive all your childhood memories.
#1. Use a standing wood pallet to set up a thin coffee station that won't take up too much space, and the wire basket above is suitable for storage and display: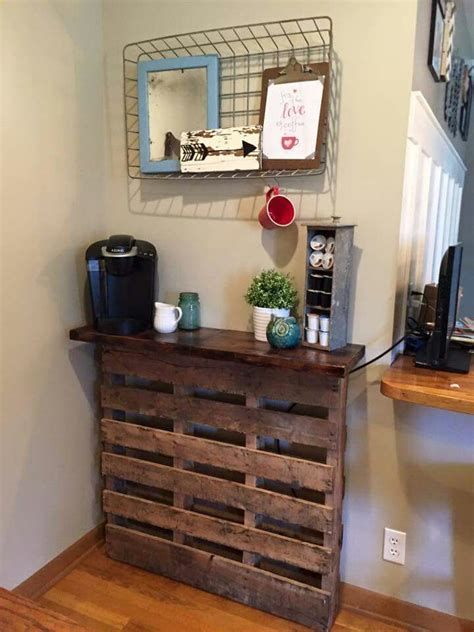 #2. A weathered and antique-looking cabinet would be great to match farmhouse interiors. It provides you the perfect staging area for setting up a hot drinks station: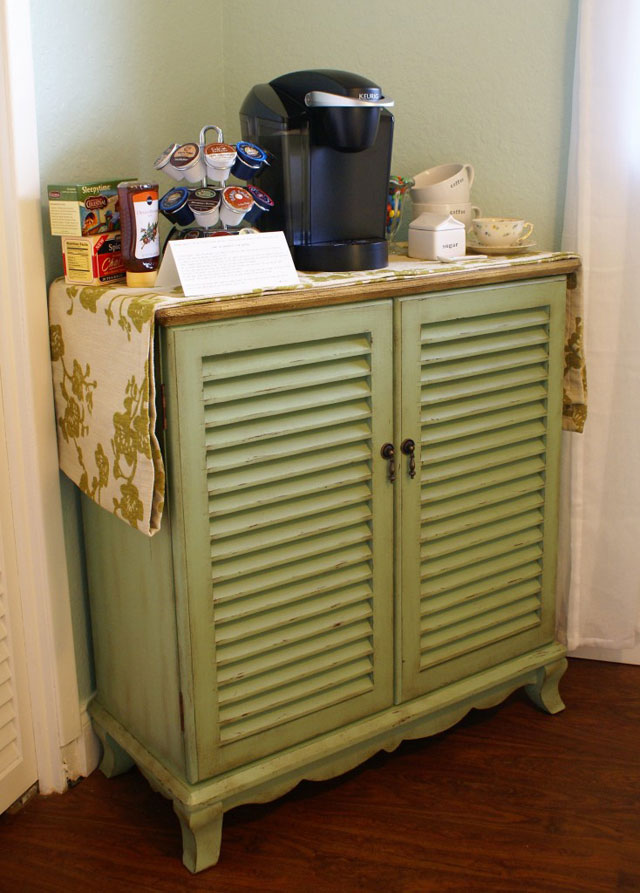 More details: The Thinking Closet
#3. Pallets offer endless possibilities to build a coffee bar which can meet all your needs: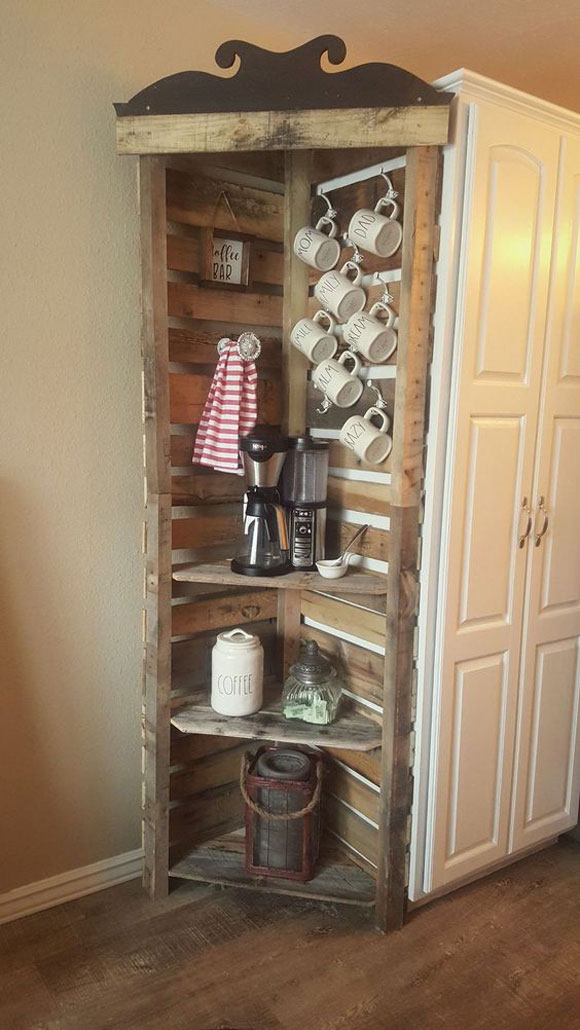 #4. A 3 tier galvanized tray makes a great mobile coffee bar and takes very little space:
More details: ashadeofteal.com
#5. Attach a pipe bar bought from the Thrift Store to the bottom of the shelf to create the mugs rack: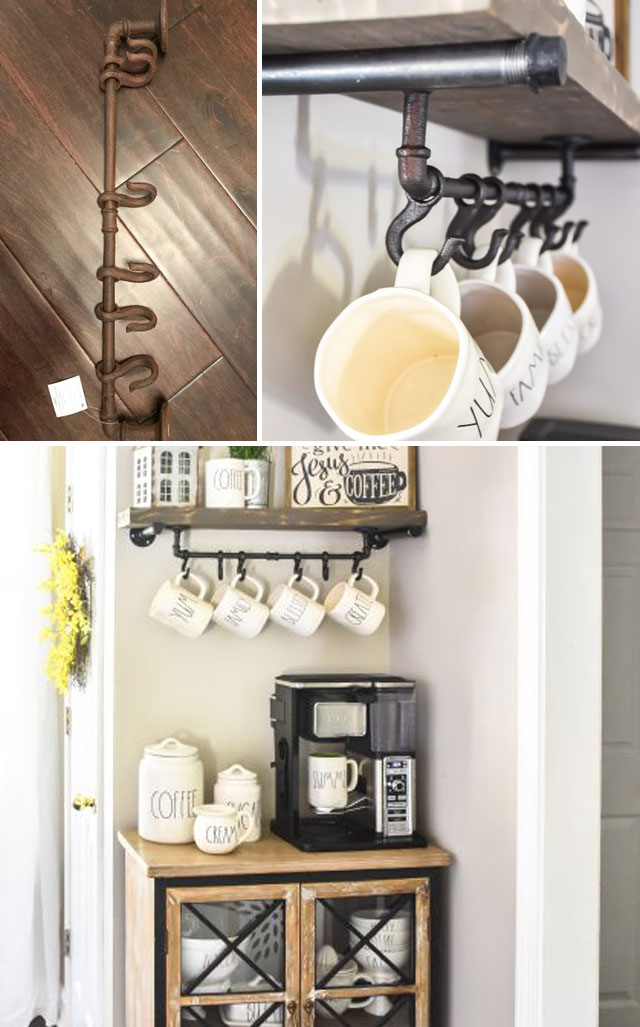 Tutorial: thefrugalhomemaker.com
#6. Reclaimed small cable spools usually can be seen in many kid's furniture. But they are also with another bright use making a tiny tabletop coffee station:
Tutorial: myrepurposedlife.com
#7. Converting your hinged doors to sliding barn doors can be a fast way to bring into farmhouse style:
#8. Repurpose an old drawer and install pipes and hooks inside it to create a mug rack. Copper and deep blue colors easily bring a rustic vintage look to your space:
Tutorial: hgtv.com
#9. Attach a half part of the table to an old door panel to create a free-standing coffee bar: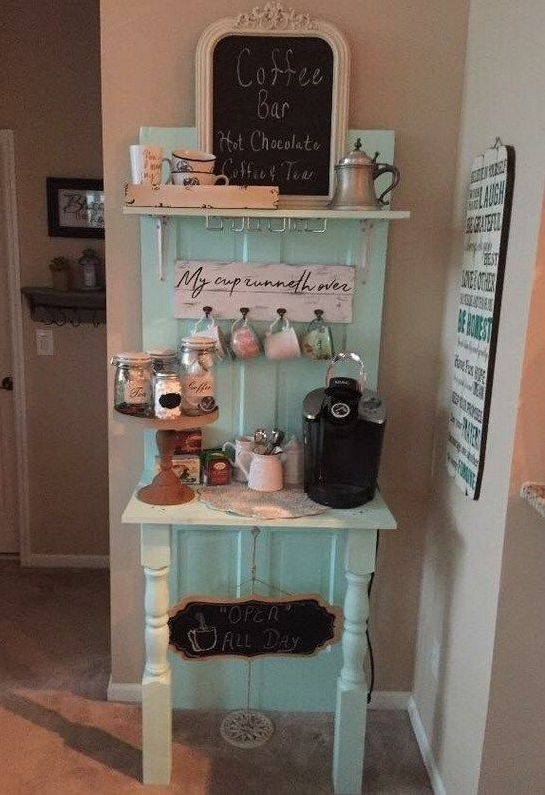 #10. Create a small wall-mounted coffee station from a vintage shelf bought from a thrift store:
Tutorial: Just a Little Creativity
#11. Bring the sky-blue hue to an old dresser you can turn into a customized coffee station: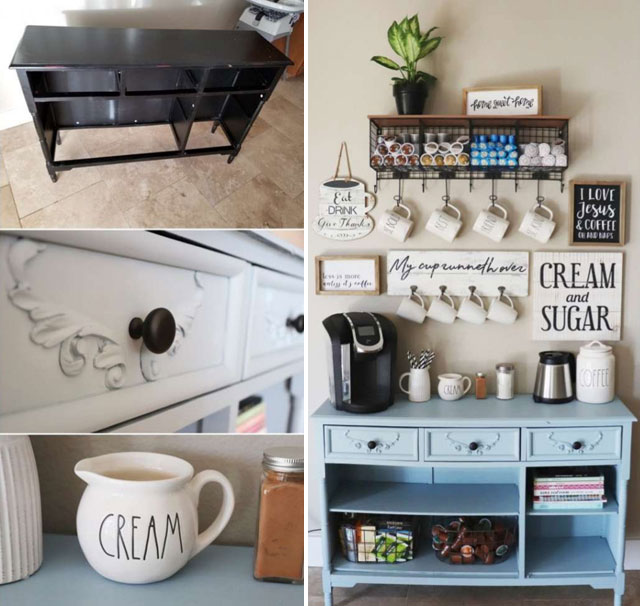 #12. This kind of black metal shelf with baskets and mugs rack can match the farmhouse-style very well.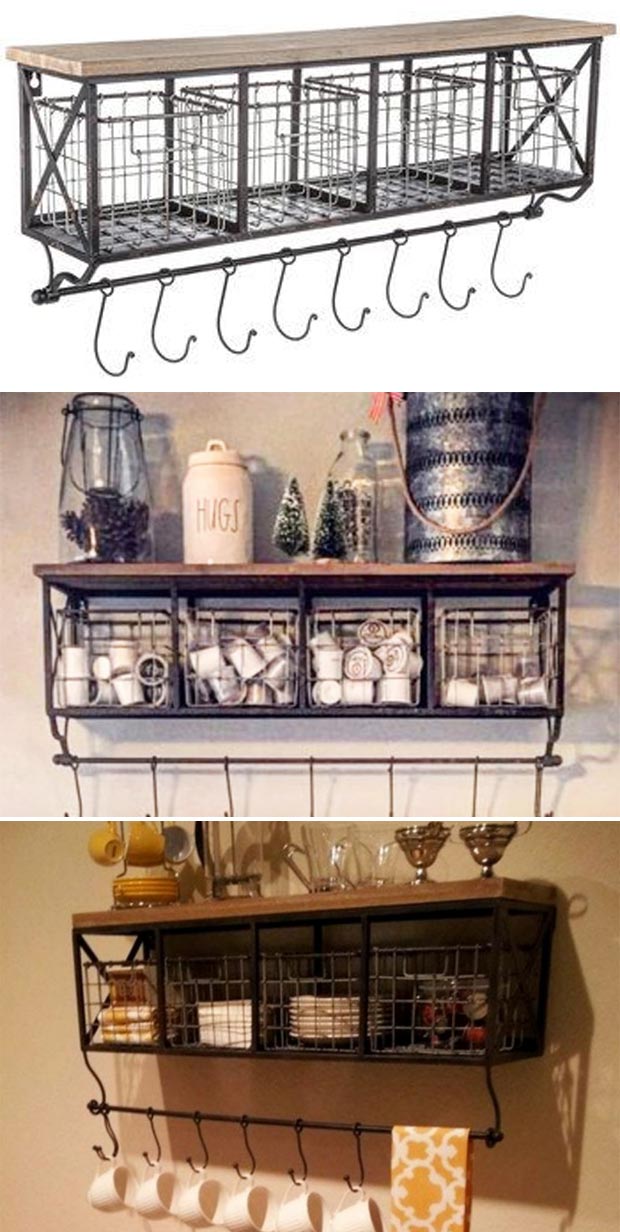 #13. You can customize the antique armoire as a coffee station by removing the doors and painting the rest in a very light green color: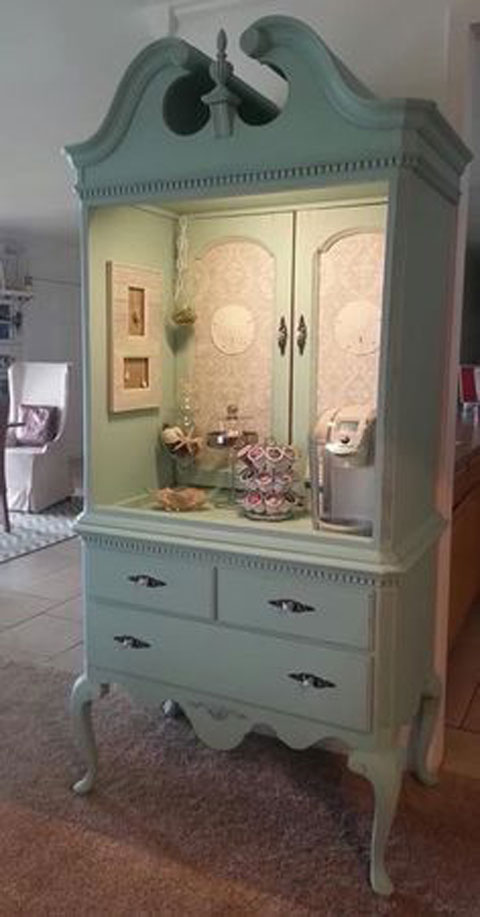 #14. The metal potting bench is not always serving for your garden, and they can bring chic and rustic style into your interior:
#15. Reclaimed wood and weave baskets give a creative way to bring a rustic touch to the coffee station: