15 Cool and Budget-Friendly Projects for a Kid's Play Area
Summer is coming! Do you find yourself wishing you had a better play space for your kids outside? Creating a play area in your backyard would be great. You can put a trampoline, mound slide, fence chalkboard, play fort and a water blob and the kids will be there all time. We have gathered a round up that has some really interesting and exciting play area ideas. They can help you transform regular backyards into a playtime paradise and even better, these are all budget-friendly projects you can do as a family.
1. Use cardboard and some other little toys to build a kid's play city in your yard: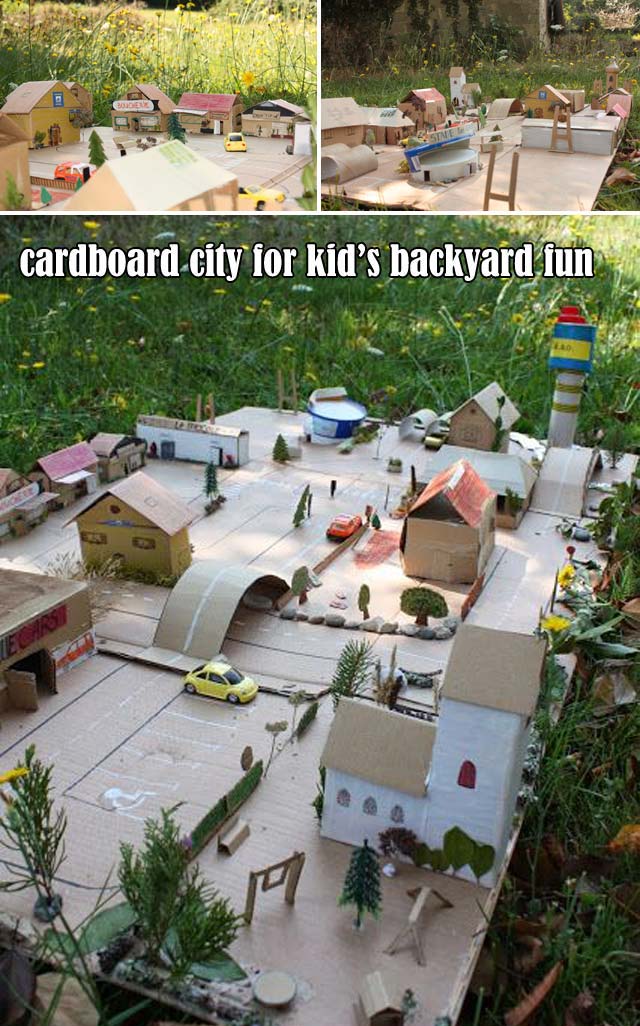 For the more details visit here.
2. Create a mini hill in the backyard to install a mound slide: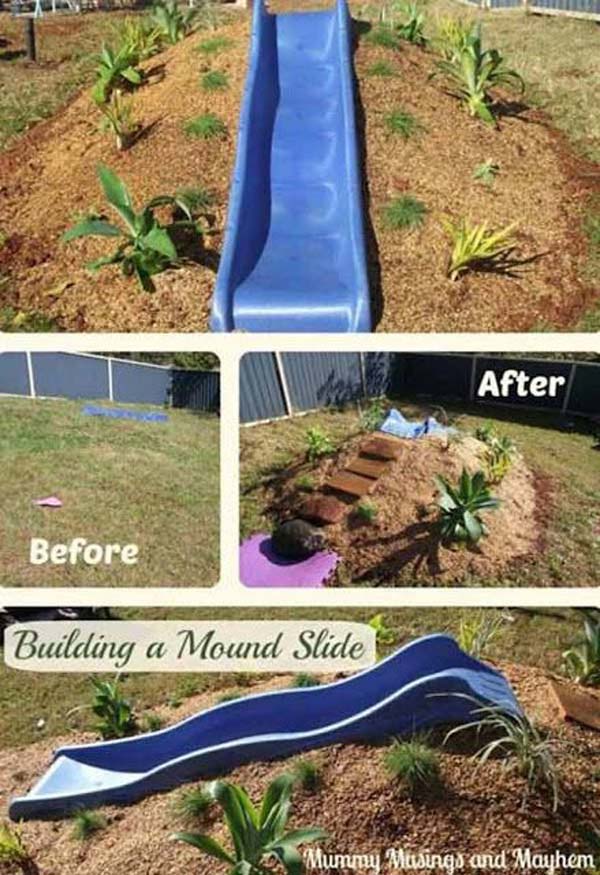 or you can set up a climbing wall if you happen to have a slope yard: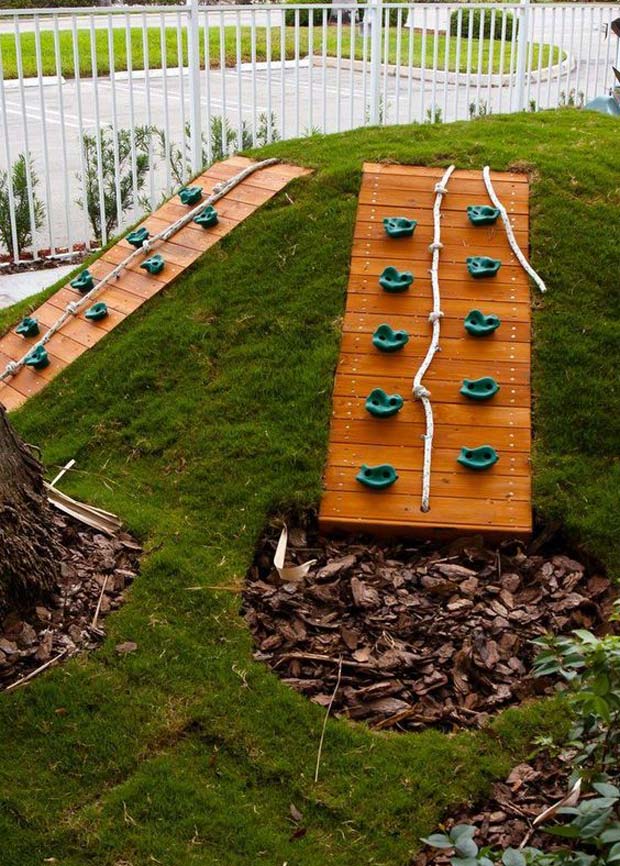 3. Four brightly painted doors made into a child's play area:
4. Teepee playground with sitting area: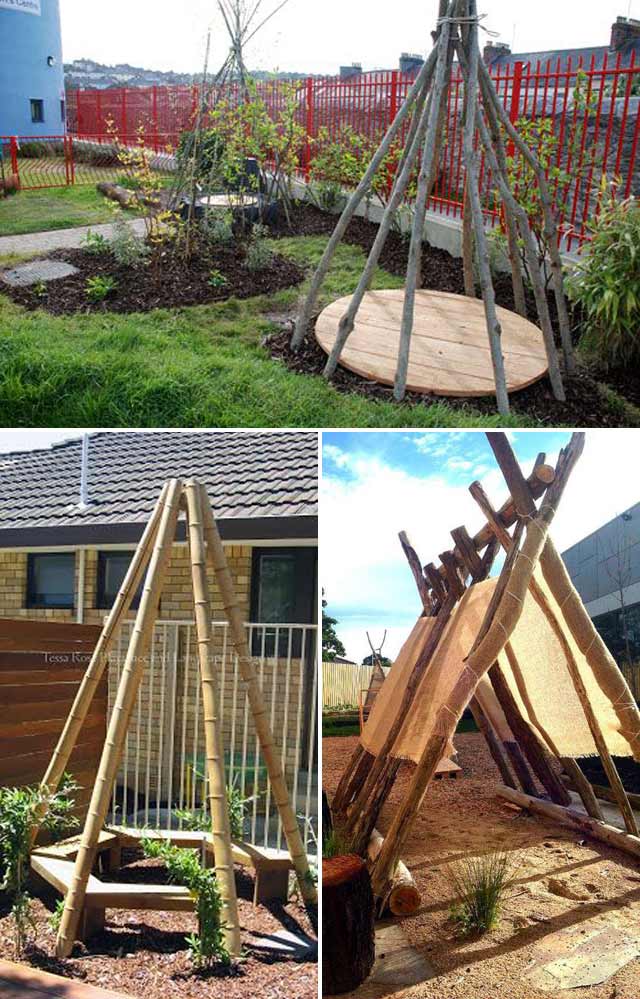 5. Make an outdoor chalkboard to hang on your fence, so your children can spend the entire day in the backyard playing with chalk:
check out the tutorial at    1   and    2.
6. This structure provide an area outside protected from sun and drizzle where kids can play:
7. Sunken trampoline is safer for children and looks pretty cool too:
See the full instructions here.
8. Using a location in your backyard that's near a sidewalk or concrete, adding sand can turn an area of your yard into the ultimate sandbox:
9. Pick up some lumber to create an incredible play fort for kids:

Check out full tutorial here.
10. Build a backyard race car track that will provide hours of fun for kids:
See the more details here.
11. Create this cute play space for kids by tying two garden arches together and fastening reed screening over the top:
12. Make a dedicated play garden for kids to grow plants, enjoy sensory play and have a digging patch of their very own: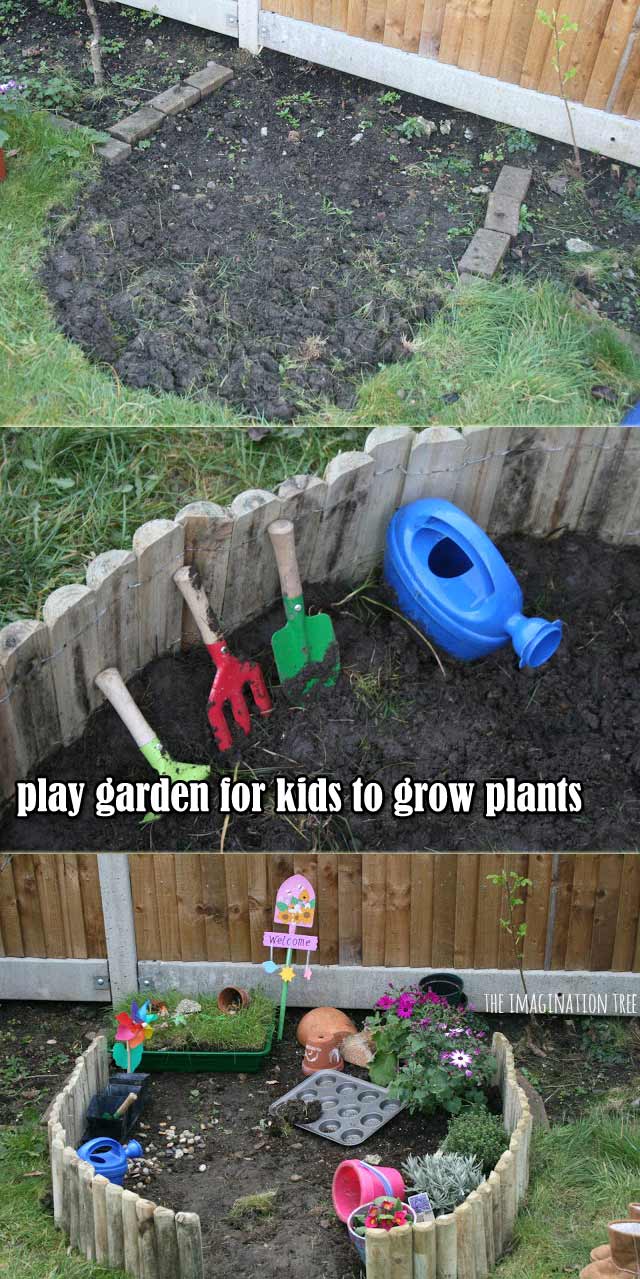 See the more details here.
13. The rope bridge installed in the backyard provides children with an adventure and fun activity:
Images can be found here.
14. Make a sand and water table from pvc pipe for kids or repurpose sink turned kid's play station:
Check out the full tutorial here.
15. Make a backyard water blob for kid's summer fun: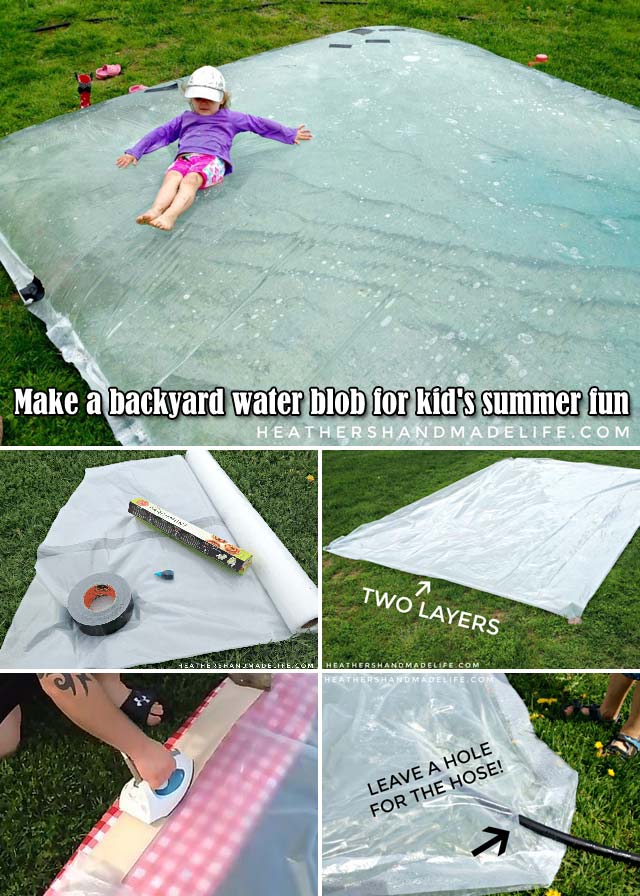 See the full instruction here.