In case you are searching for some projects for your little boys, which can be kid's toys or fun decorations of boy's room, you are on the right place to be. As a parent we know that boys of all ages love to play with race cars, race tracks, and all things with wheels. So creating a fun race car inspired project for them would be right. Your boys will for sure like. In order to help you get some ideas, this article we have gathered several cool car track inspired projects. Instead of buying them on a store, you can DIY them easily with your little kids.
#1. DIY toy car race track made out of toilet paper tubes.
#2. DIY race car wall art.
Tutorial: masonsroost.blogspot.com
#3. Racecar door trim for a Kid's Bedroom.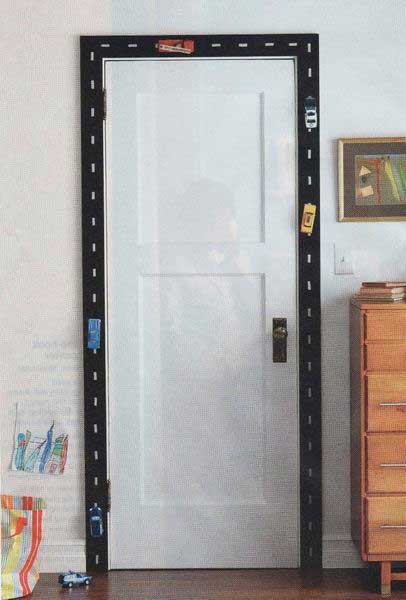 #4. Colored washi tapes can be used to create a car track.
#5. Boy's birthday party decorated with stop light balloons and race track entrance.
6. Make a magnetic race track on the wall of kid's room.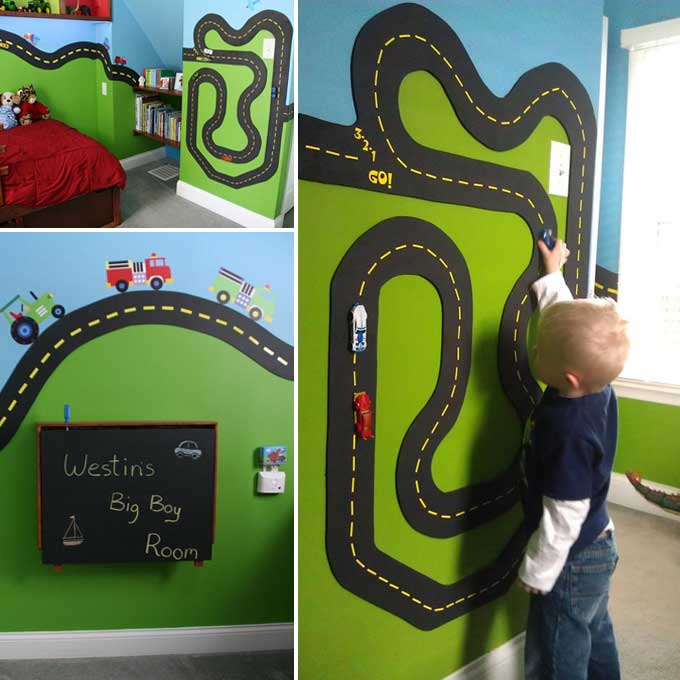 #7. DIY a toy car track on a letter cardboard.
#8. Build a backyard race car track for the kids.
Tutorial: au.lifestyle.yahoo.com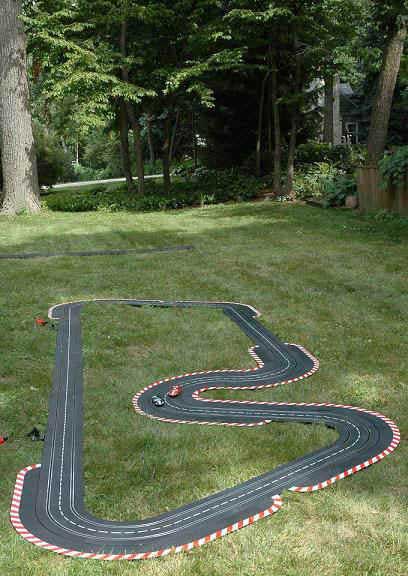 #9. Car themed birthday party decorations.
#10. Make a boy's room makeover by painting a magnetic road on the wall.
#11. DIY chore chart on a blackboard.
#12. Fun Magnetic Race Car Growth Chart.
Tutorial: justagirlandherblog.com
#13. How cute playmat inspired by race track.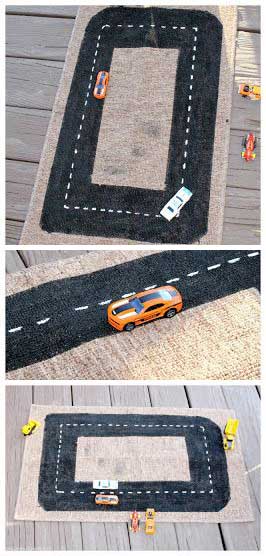 #14. The wall race track and mini cars custom crafted with magnets.
#15. Paint the rocks, and the result is amazing.
#16. Draw a track by using masking tape for your little boy's toy cars.
#17. Use an old cable spool to create this surprising toy car station.
#18. Toy car track shelf.