Top 21 Insanely Cool Crafts for Kids You Want to Try
With summer here and school out, it is time to hunt for things that will not only keep your kids busy, but also teach them creativity, as you will find kids often complain about being bored without an activity in front of them. In order to help you, we've gathered these simple and fun crafts and activities to keep your kids entertained and you from pulling your hair out. Take a look at the ideas and I'm pretty sure that you will also want to try them.
#1. Transfer kid's crayon sandpaper painting onto their T-shirt.
Tutorial at: alphamom.com
#2. Turn pasta into "stained glass."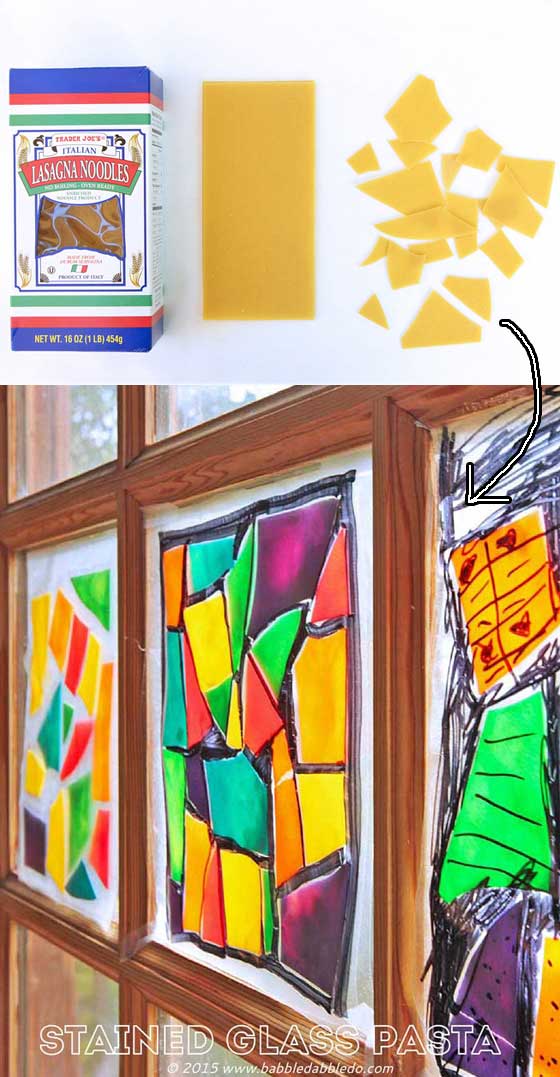 Tutorial at: babbledabbledo.com
#3. The fun of slime moving from the pull of a magnet will attract the attention of your children immediately.
Get the great tutorial at: frugalfun4boys.com
#4. Learn to draw animals with letters and numbers.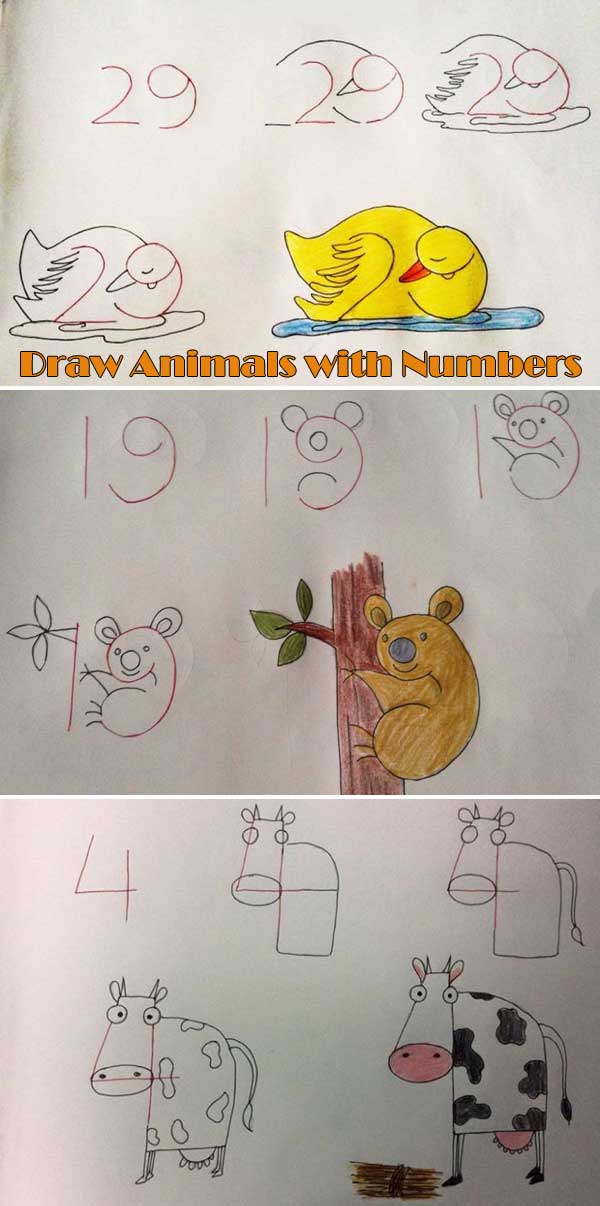 Source: facebook.com
#5. Make an easy, cheap and incredible lava lamp just preparing four materials: water bottle, food coloring, vegetable oil, and alka seltzer.
Tutorial at: slsmithphotography.typepad.com
#6. Use paper strips of paintings and photos to experience the basic concept of weaving.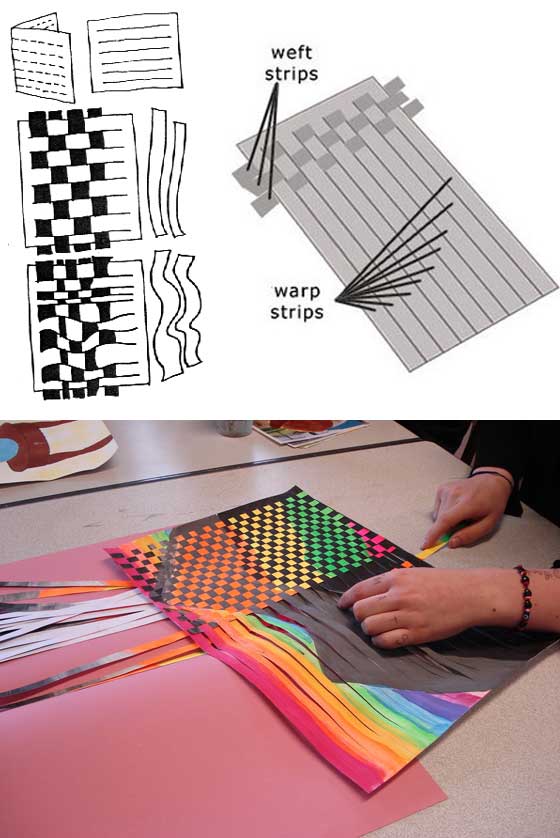 Tutorial at: afaithfulattempt.blogspot.com & dickblick.com
#7. Making a Ivory soap cloud in a microwave is one of the coolest science experiments kids can do.
Tutorial at: ourbestbites.com
#8. Create these great bowls out of Perler beads.
Tutorial at: sherrifoxman.typepad.com
#9. Enjoy outdoor time with these mini marshmallow or pom pom shooters.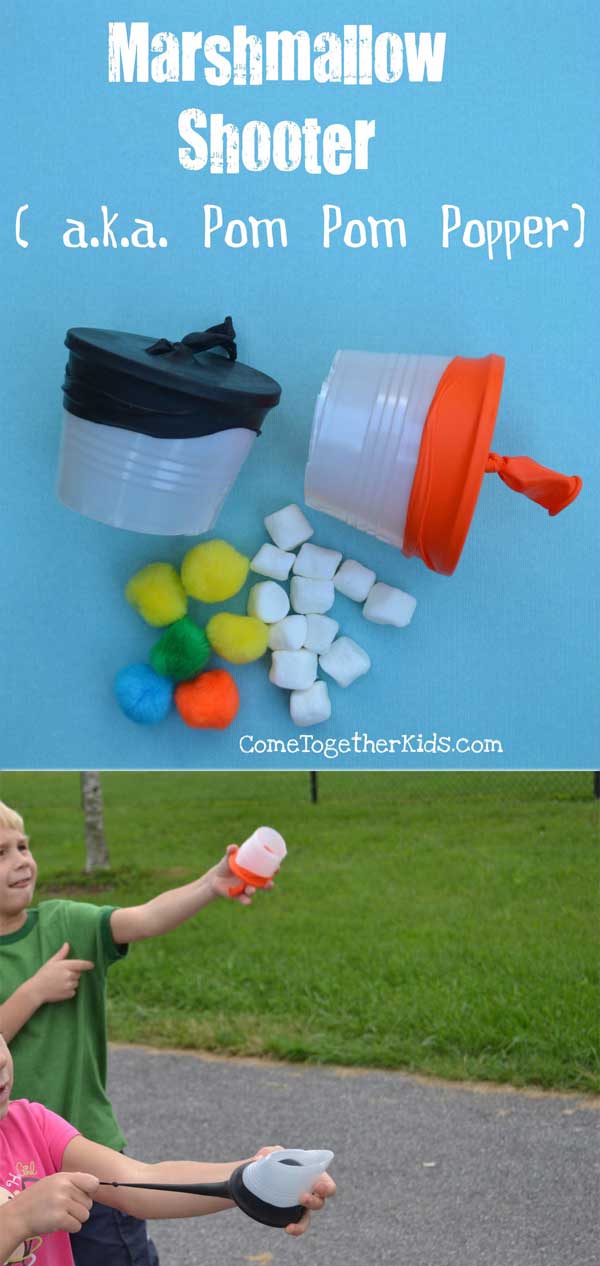 Tutorial at: cometogetherkids.com
#10. Pop a tealight into plastic Easter eggs and then decorate them with pipe cleaner legs, googly eyes and duct tape wings to make these magic fireflies.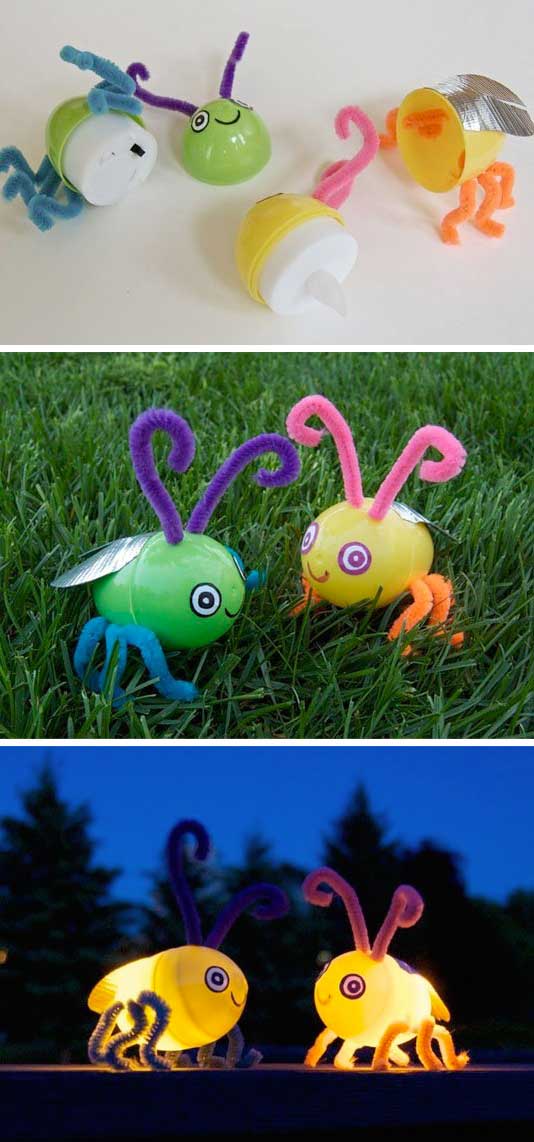 Tutorial at: apartmenttherapy.com
#11. Trim out facial features and accessories from old magazines and then glue them to pre-drawn heads to create fun art face.
Tutorial at: dadaenfantterrible.blogspot.com
#12. Who will win in this leakproof bag experiment.
Tutorial at: pagingfunmums.com
#13. Draw fireworks with white Elmer's glue on a black paper, then add salt on them so that it sticks and color it.
Tutorial at: busymommymedia.com
#14. This easy balloon rocket will provide hours of entertainment for kids when they are always complain about being bored at home.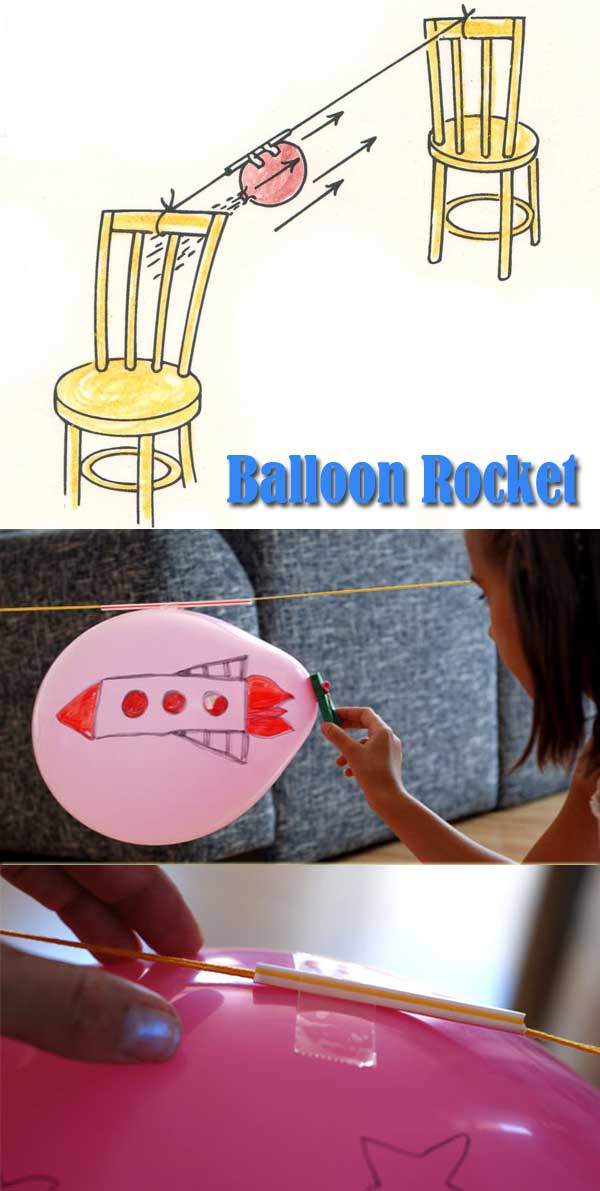 Tutorial at: discoverexplorelearn.com    Source: scienceprojectideasforkids.com    Source: krokotak.com
#15. It is pretty fun to create "Sun-Catchers" on white glue with food coloring.
Tutorial at: housingaforest.com
#16. Make a really easy and fun I-Spy Bottle to keep your kids entertained while road trips and travel.
Source: apartmenttherapy.com    Tutorial at: toysinthedryer.com
#17. Styrofoam bought from a grocery store can be used to make little one's stamps.
Source: funnycrafts.us
#18. Keep the kids busy with this marble maze made out of a cardboard box and some straws.
Tutorial at: therapyfunzone.net
#19. Study basic math concepts using LEGO toys.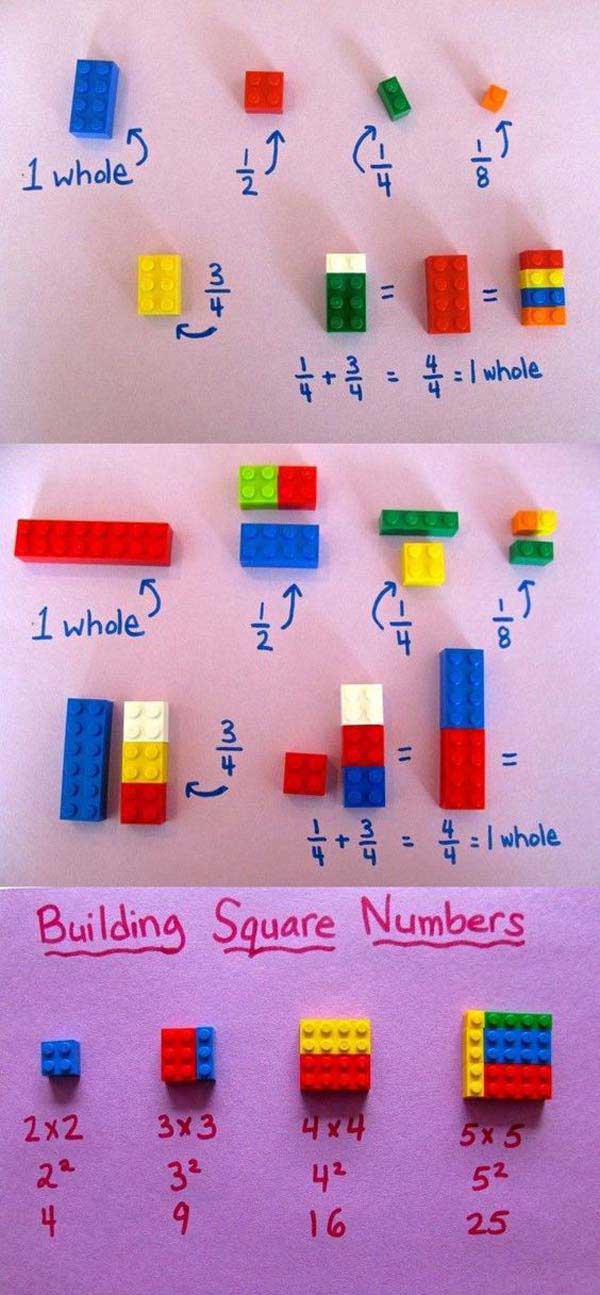 Tutorial at: woohome.com
#20. Use imaginations to expand on an image cut out from a newspaper or magazine.
Tutorial at: artmommie.blogspot.com
#21. Use a piece of ribbon, a hair band elastic, a button and needle with thread to make a cute bookmark.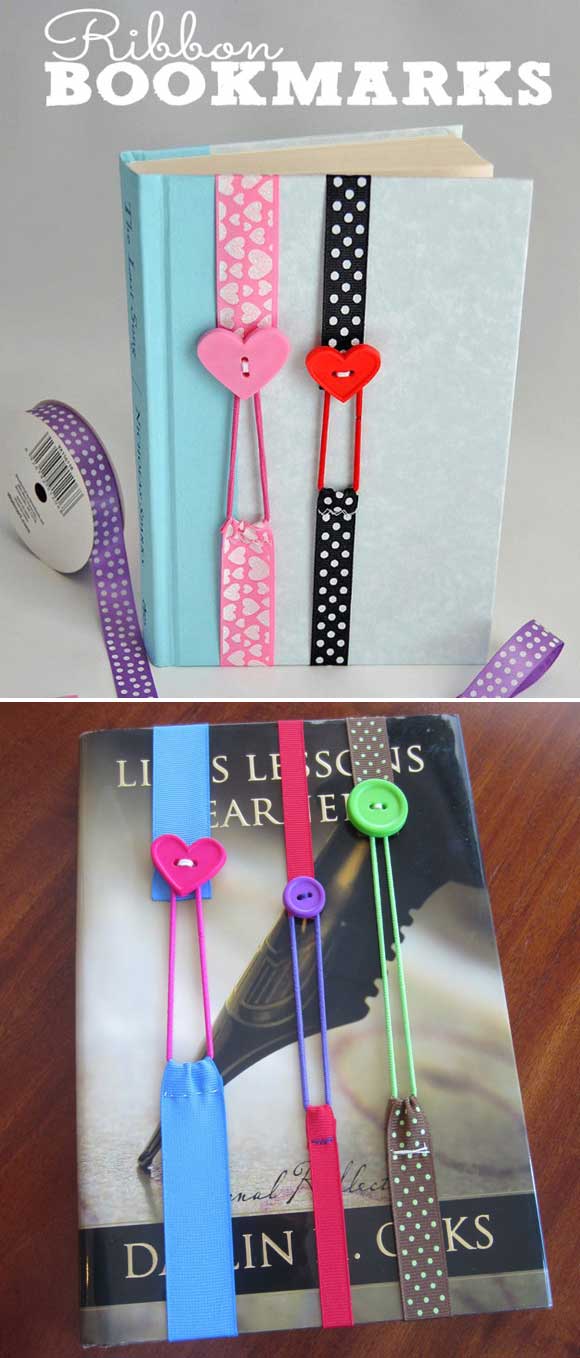 Tutorial at: sparklesofsunshine.com & mybusybeehives.com
Help kids create their own calendar with just their hands and some paint.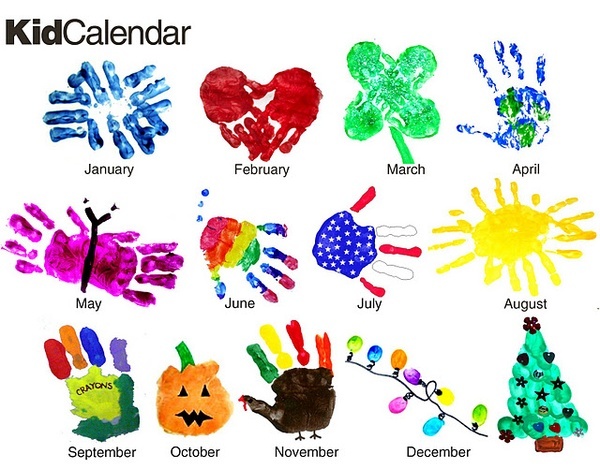 Source: eisforexplore.blogspot.com