These 27 DIY Backyard Projects For Summer Are Extremely Cool
The summer weather is extremely enjoyable and as one of the most relaxing seasons, summer is a great time for backyard parties, family picnics and lots of dreamy hammock lounging. At the same time, it's great time for you to show your genius DIY skills to complete a few amazing backyard projects. If you are looking for something backyard project suitable for you, maybe you are at right place. Thanks to many creative people on the Internet, we have gathered some really cool ideas for projects you can work on in your backyard this summer. Have a look them, and I'm pretty sure that these projects can take your home's outdoor from "blah" to "WOW THAT IS AWESOME."
#1. Put some stakes in the ground to make a lounging trio of hammocks.
Source Unknown.
#2. Build a DIY splash pad so that your kids and even pets can enjoy this fun water feature at home.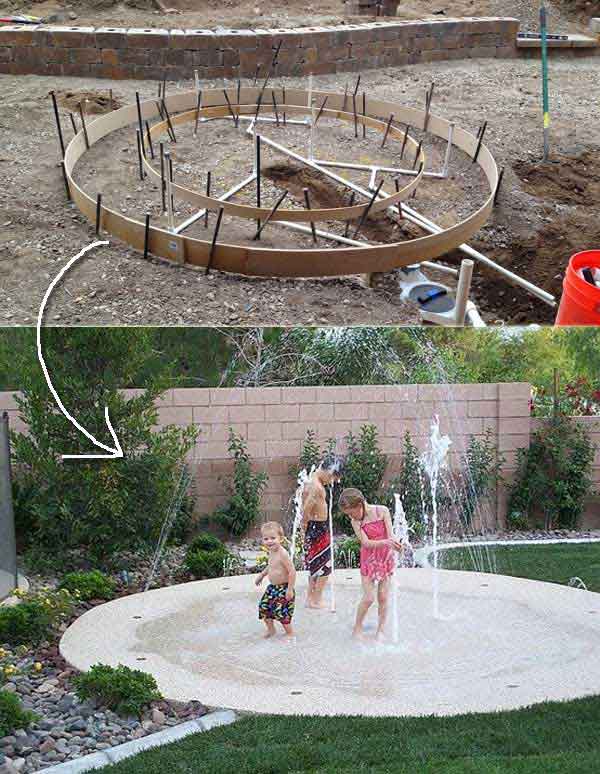 Source: best-time-of-our-lives.blogspot.com    How to build it: youtu.be
#3. Build a backyard pergola and then hang a beanbag-hammock hybrid swing chair.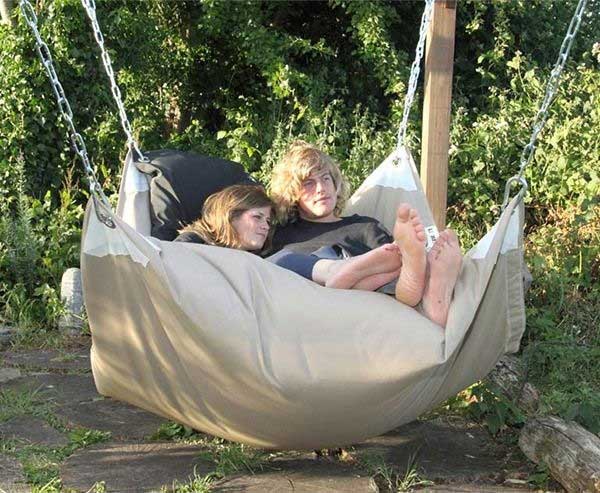 Source: lebeanock.com
#4. DIY stone fire pit with ample seating.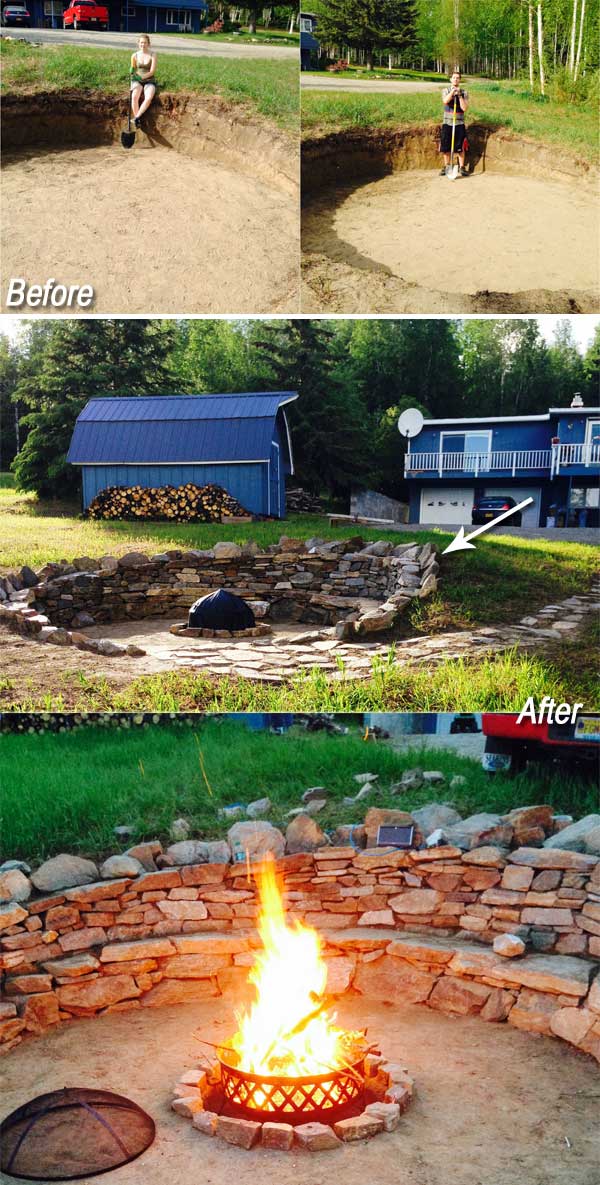 How to build it: imgur.com
#5. Jazz up an outdoor beverages area with this Three level fountain cooler.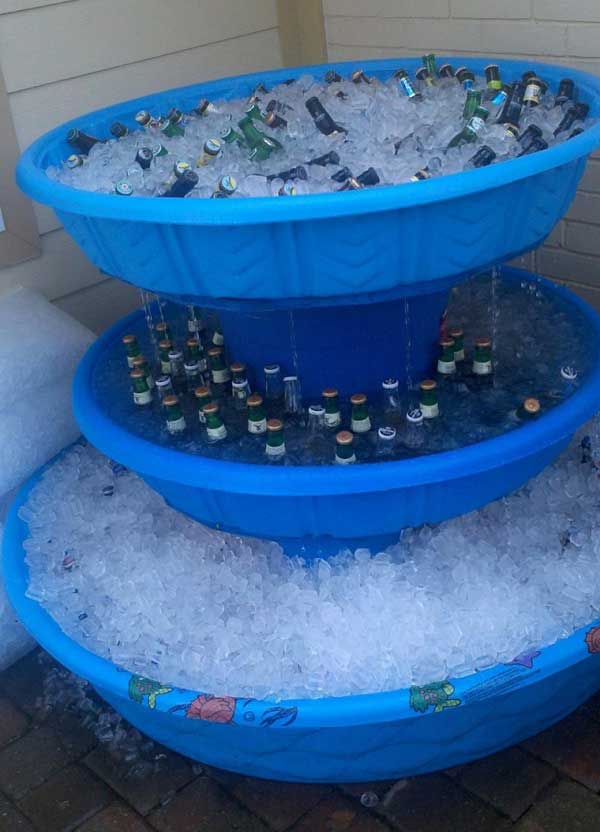 Source Unknown.
#6. Enhance the look of your backyard by adding a stream which covered river rocks in its bottom.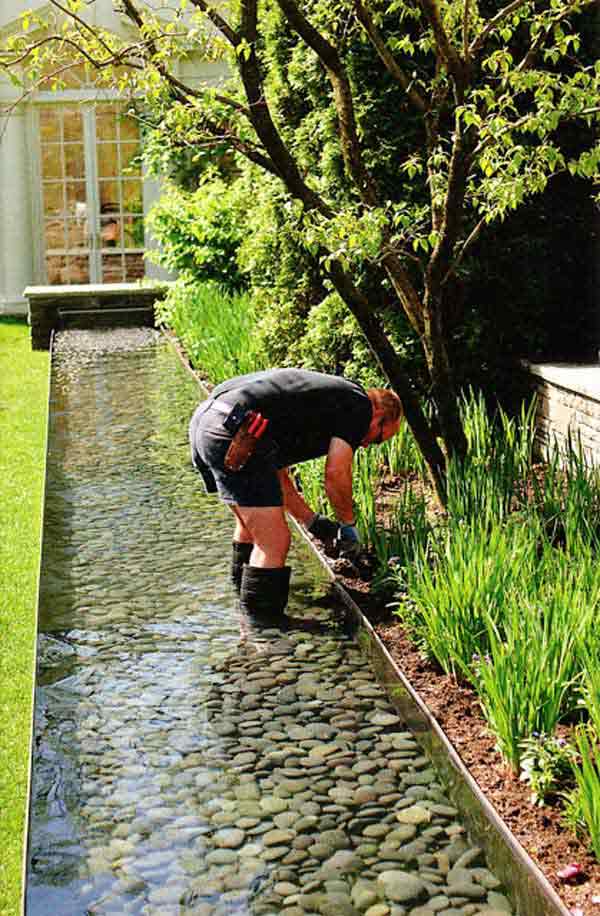 Source Unknown.
#7. Build a swimming pool out of bales of hay.
How to build it: goodshomedesign.com
#8. Build a zipline to challenge and entertain your kids.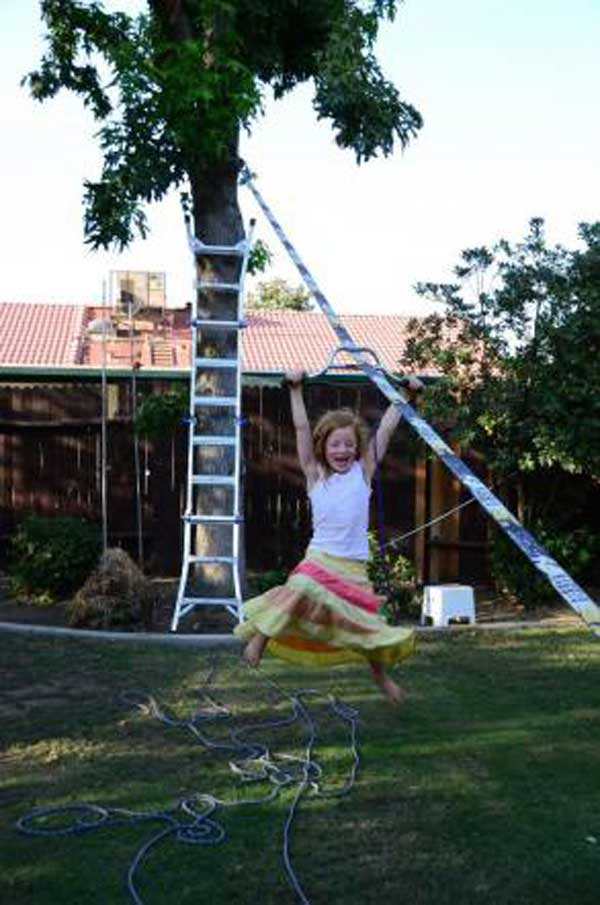 Source: bring-the-kids.com
#9. Build a Garden Bench from Bricks and Square Logs.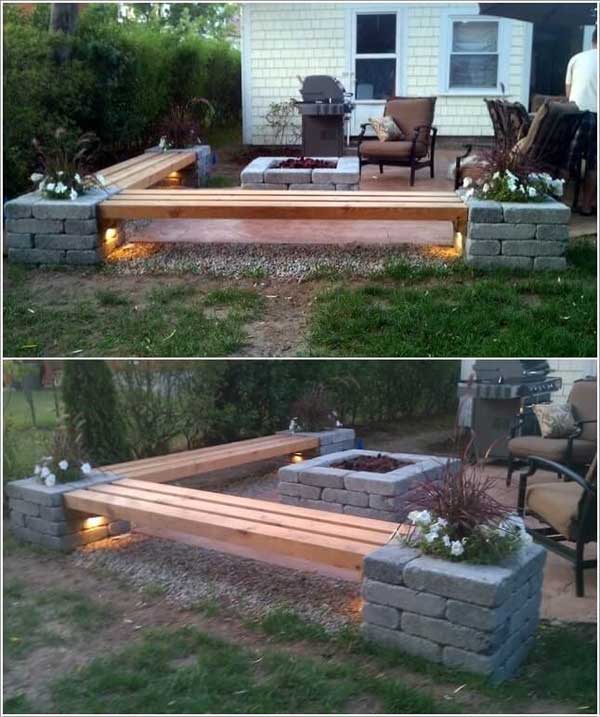 Source: houzz.com
#10. Set up floating deck along with your backyard pool.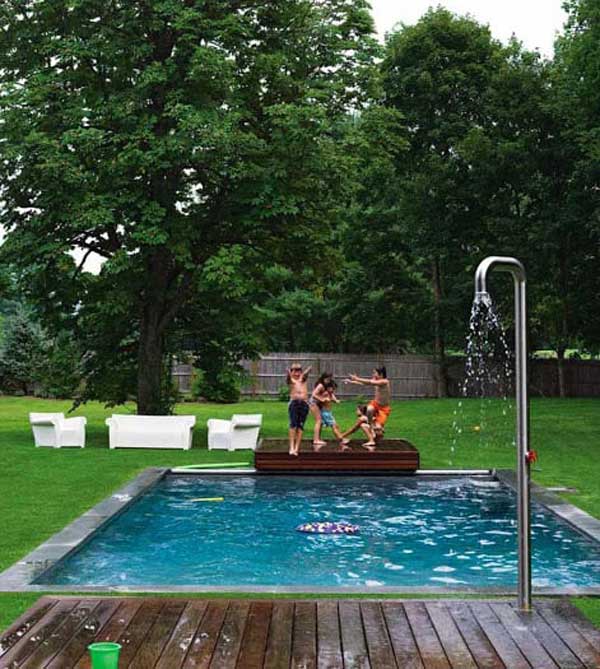 Source Unknown.
#11. Re-Purpose a Shoe Organizer Into a Hanging Herb Garden
Source: instagram.com
#12. Floating ice chest created from pool noodles and a plastic bin.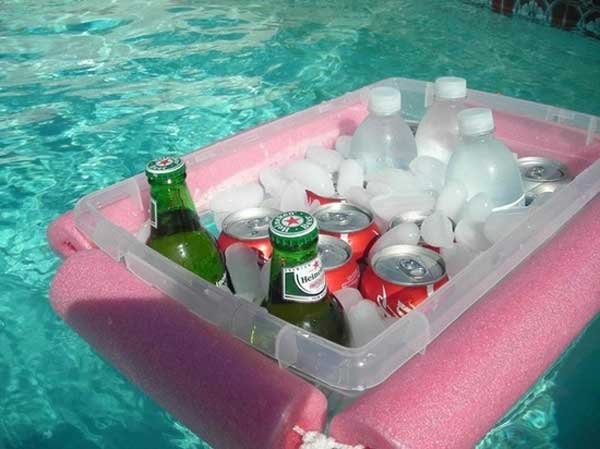 Get the instructions at: instructables.com
#13. Make your balcony super-crazy-extra cozy with cheap mini lanterns.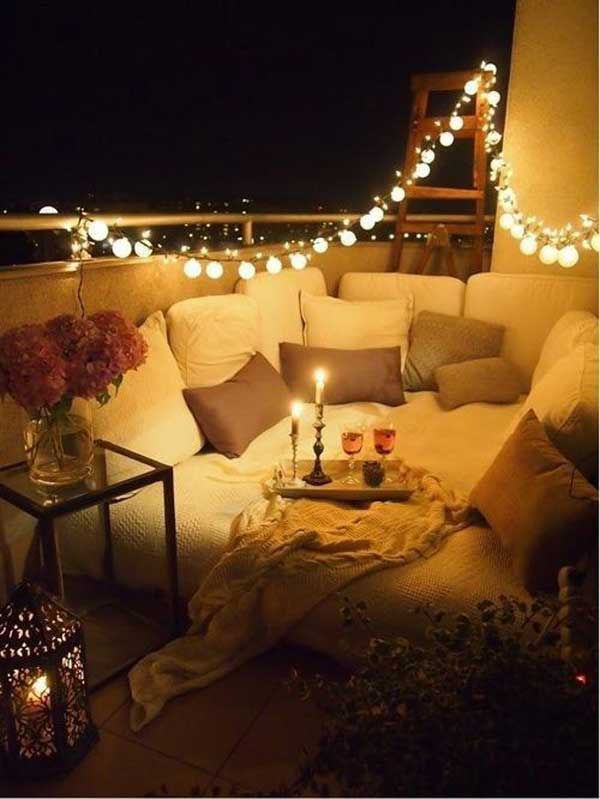 Source: bebeautifulangels.tumblr.com
#14. Want to create a backyard retreat? then this triple hammock is sure to the best choice.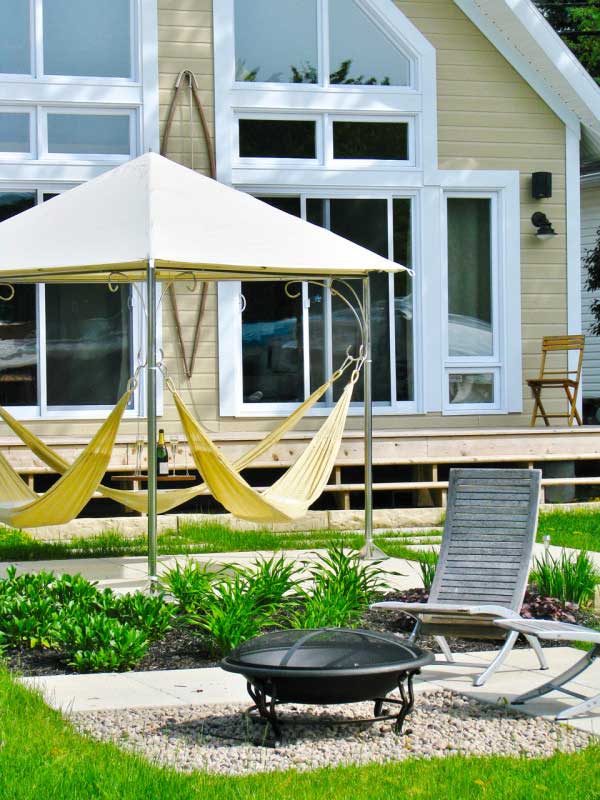 Source: trinityhammocks.com
#15. DIY sand and water 'table', made with pallet wood and restore sink.
Source Unknown.
#16. Make a slide-on wire-hung canopy.

How to build it: sailrite.com
#17. Plant lemongrass as a natural way to keep mosquitoes away.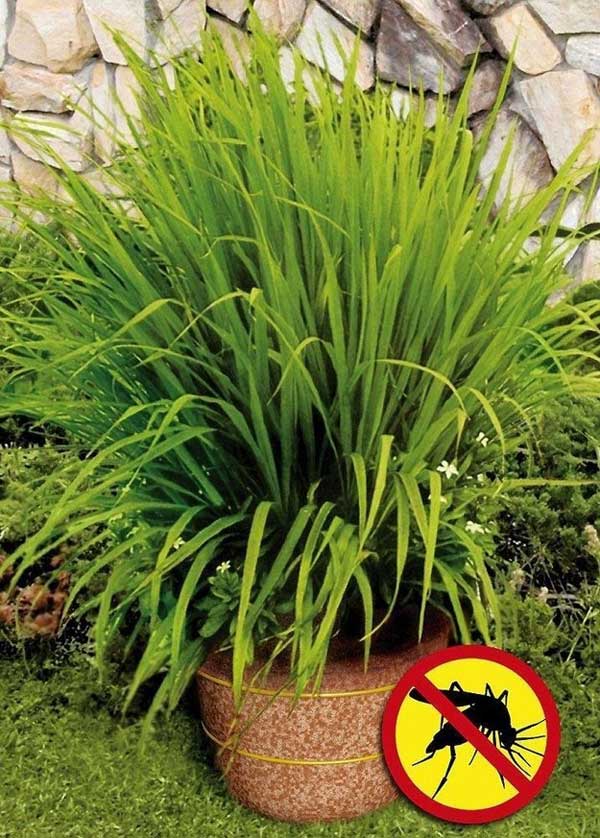 Source: buzzfeed.com
#18. Build a backyard grill area on a pallet deck with colorful chevron pattern.
Source: palletideas.info
#19. Go for a dragon log wood burner.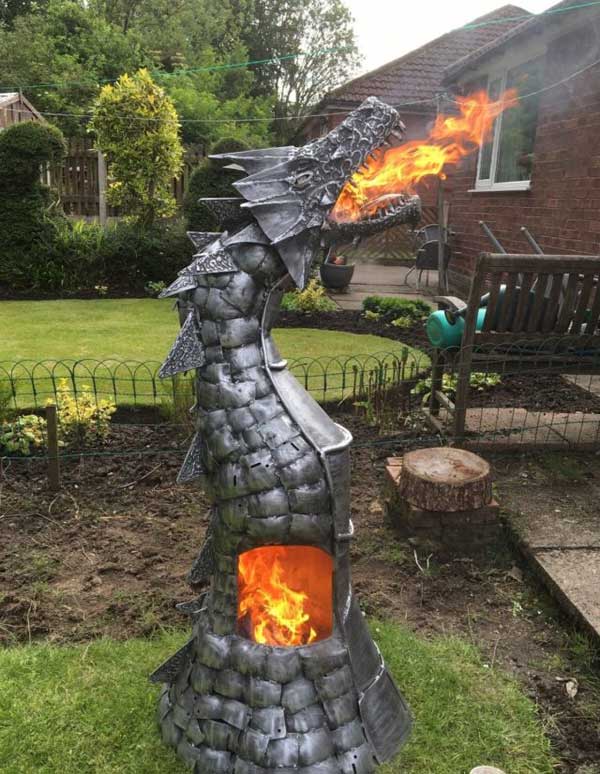 Source: ebay.co.uk
#20. Roof deck and rooftop slip n'slide.
Source: builddirect.com
#21. Create a truly hanging garden with tomatoes and cucumbers that provides shade and fresh fruit.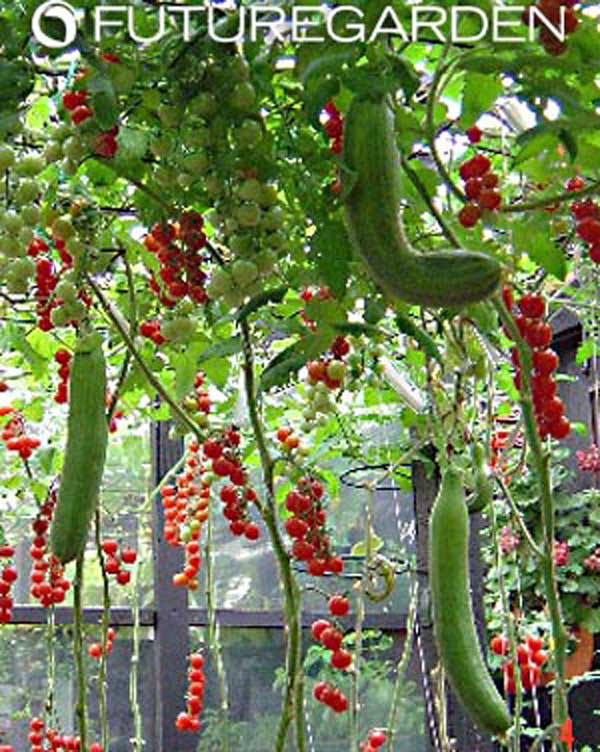 Source: futuregarden.com
#22. Build your own all-in-one portable kitchen and barbecue.
Source: pinterest.com
#23. Having your own pool in your yard can be a true blessing.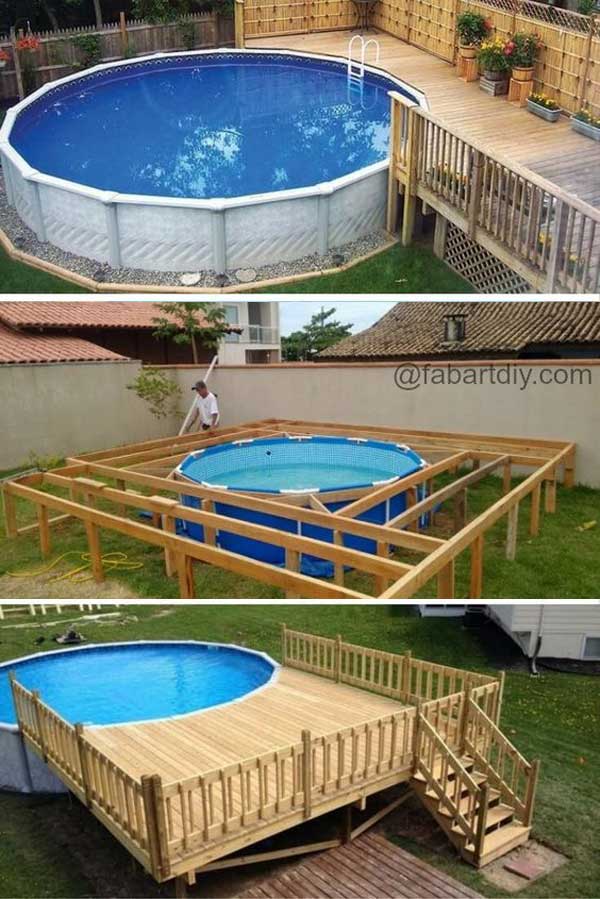 Source Unknown.
#24. A DIY outdoor movie theater is just what your backyard needs this summer.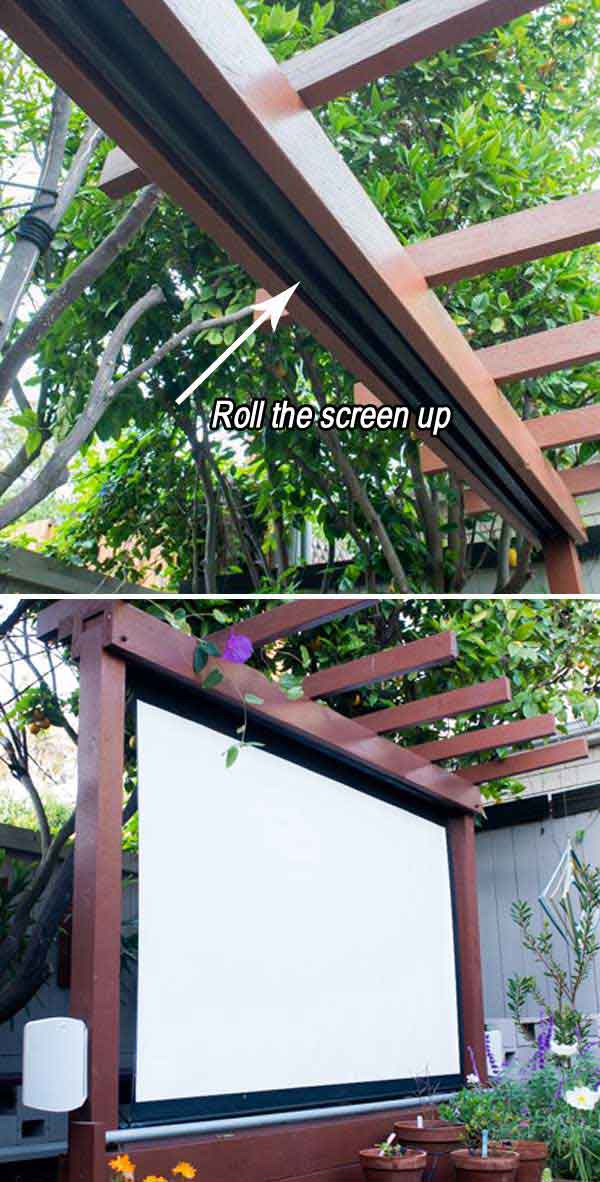 How to build it: thehorticult.com
#26. This hammock with canopy is perfect for summer relaxing.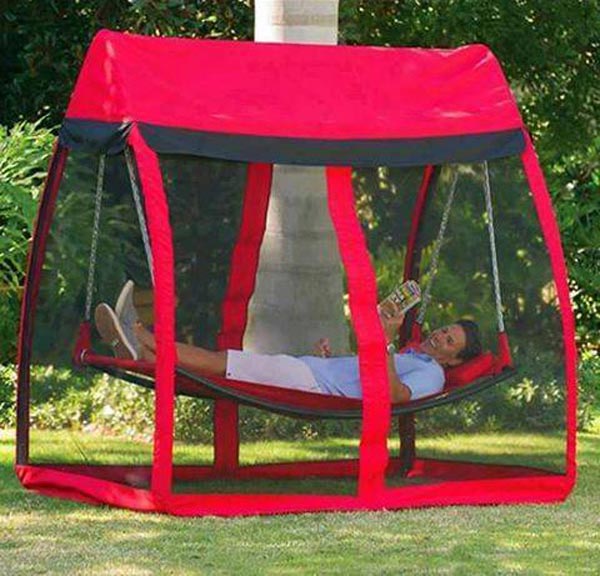 Get it from here.
#27. Rinse your dirty feet off in a foot washing station filled with flat stones.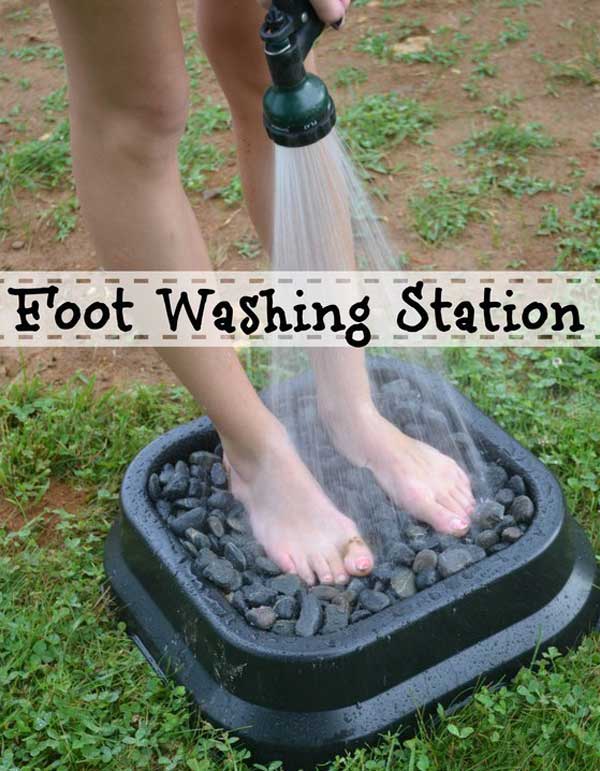 Source: sisterhoodofthesensiblemoms.com