22 Highly Impressive Festive Christmas Garland Styling or Decorating Ideas
Are you searching for highly impressive and exciting, festive Christmas garland styling or decorating ideas? In fact, many people look for fun and exciting ideas for Christmas garland decorations nowadays. Have you chosen a theme? Did you set up a tree and hand your stockings? Now, it is time to search for some innovative garland styling methods.
You can use Christmas garlands in many different places. Don't confine them to the fireplace mantel only. The garlands can be utilized throughout your home. You can come across several different ways when styling your space with garland. There are numerous creative and traditional ideas available for you to choose from.
Most people choose classic, traditional decorating ideas. However, you can make a unique style statement with innovative Christmas garland styling or decorating ideas. Novel and unique concepts will help you transform the space. Here are the 22 most impressive, jubilant, and innovative, garland styling or decorative ideas to make a statement during this year's Christmas celebration.
1. Elegant Christmas Garland Decorating
Learn how to make a wood bead garland to create a perfect ambiance.
via @kira_turner
2. Unique Console Table Decoration
You can transform the look of your media room with this excellent console table decoration idea.
via @mytexashouse
3. Creative Window Garland Styling
This idea discusses a unique way of decorating your window kitchen using garland.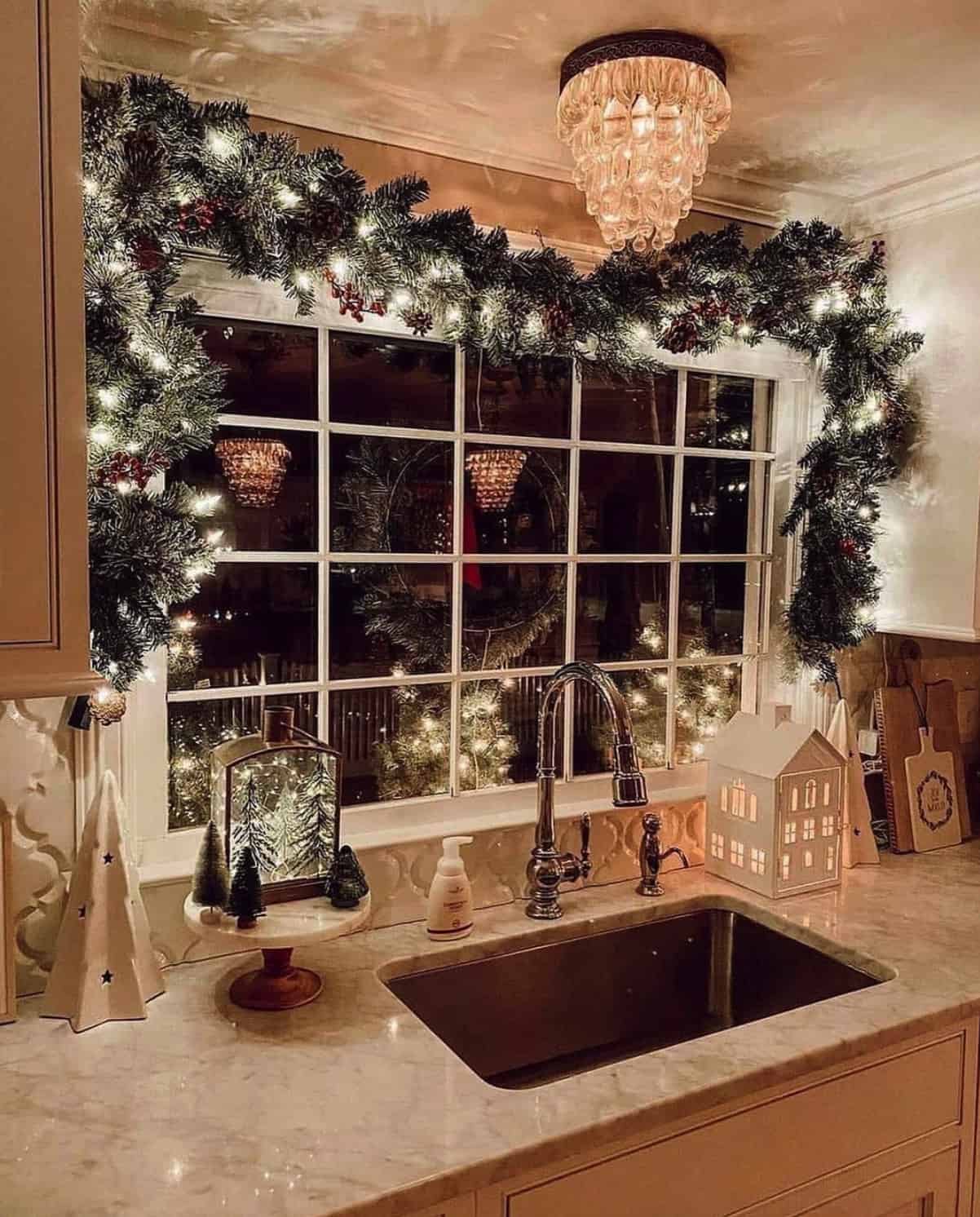 via: @the_seasoned_home
4. Innovative Farmhouse Christmas Decoration
Use a frosted garland on the mantel and choose some red pops and a buffalo plaid décor to make your decoration incredibly attractive.
5. Majestic Tablescape
Make garland the centerpiece and use white lines and gold flatware to create a majestic tablescape.
6. Inspiring Fireplace Mantel Decor
This idea lets you create a natural, elegant, and inspiring Christmas vibe with the help of faux greenery and stems.
7. Stunning Front Porch for Christmas
Learn the best way of decorating the front porch with the help of cedar garland and wreaths.
8. Dreamy Dining Room Styling
Choose branches from a Christmas tree to make this dreamy dining room decoration.
via @our_sweet_haven
9. Beautiful Draping Garland Decoration
This method teaches you a simple way of decorating a fireplace mantel with draping garland.
via @thedailynest
10. Black and White Christmas Decorations for Bedroom
You can use garland creatively to decorate your bedroom and make an inspiring black-and -white Christmas styling statement.
11. A Magical Entrance.
via @ourpnw_home
12. Festive Holiday Mantel
via @ourpnw_home
13. Oh Christmas Tree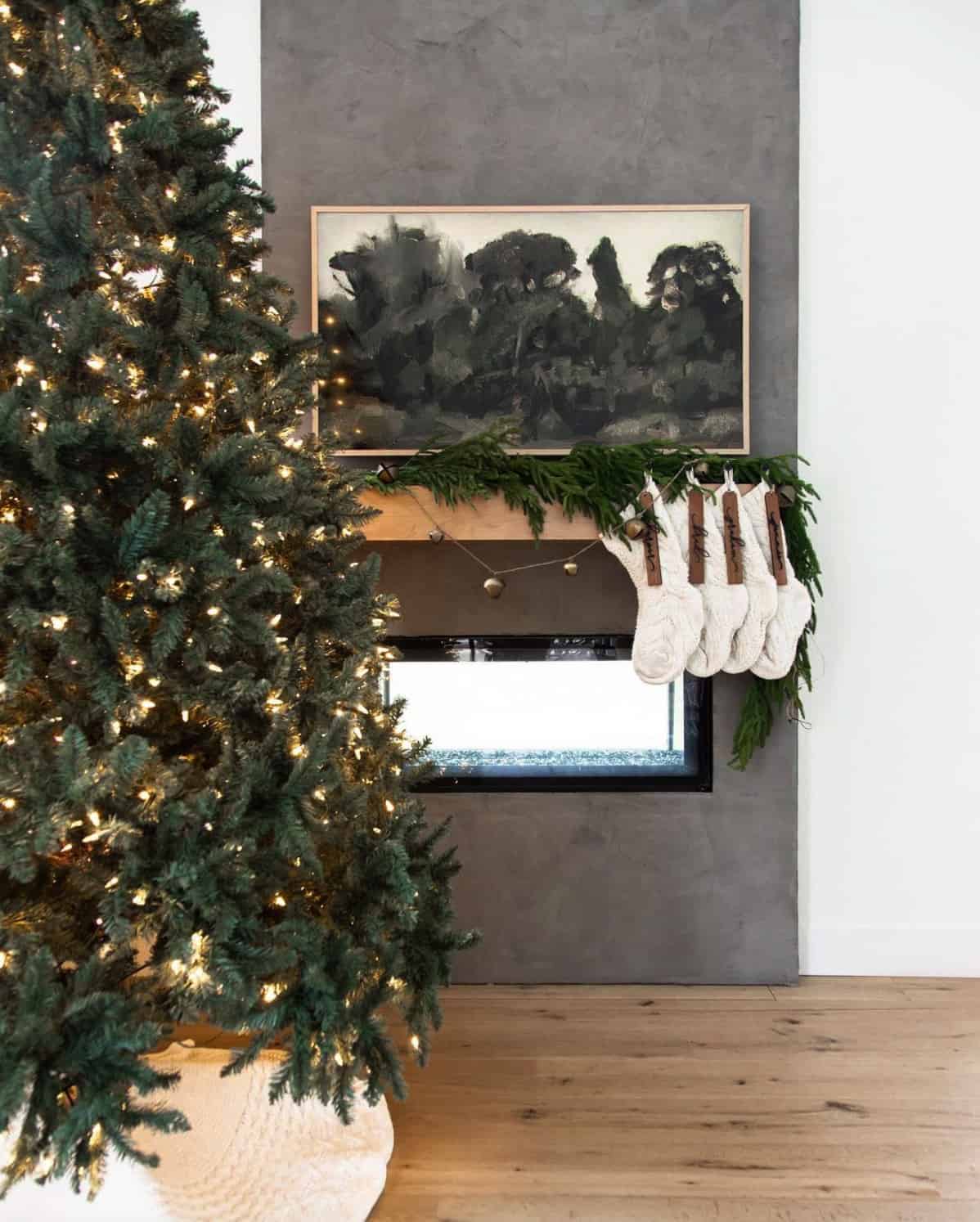 via @the.little.bird
14. Black & White Christmas Vibes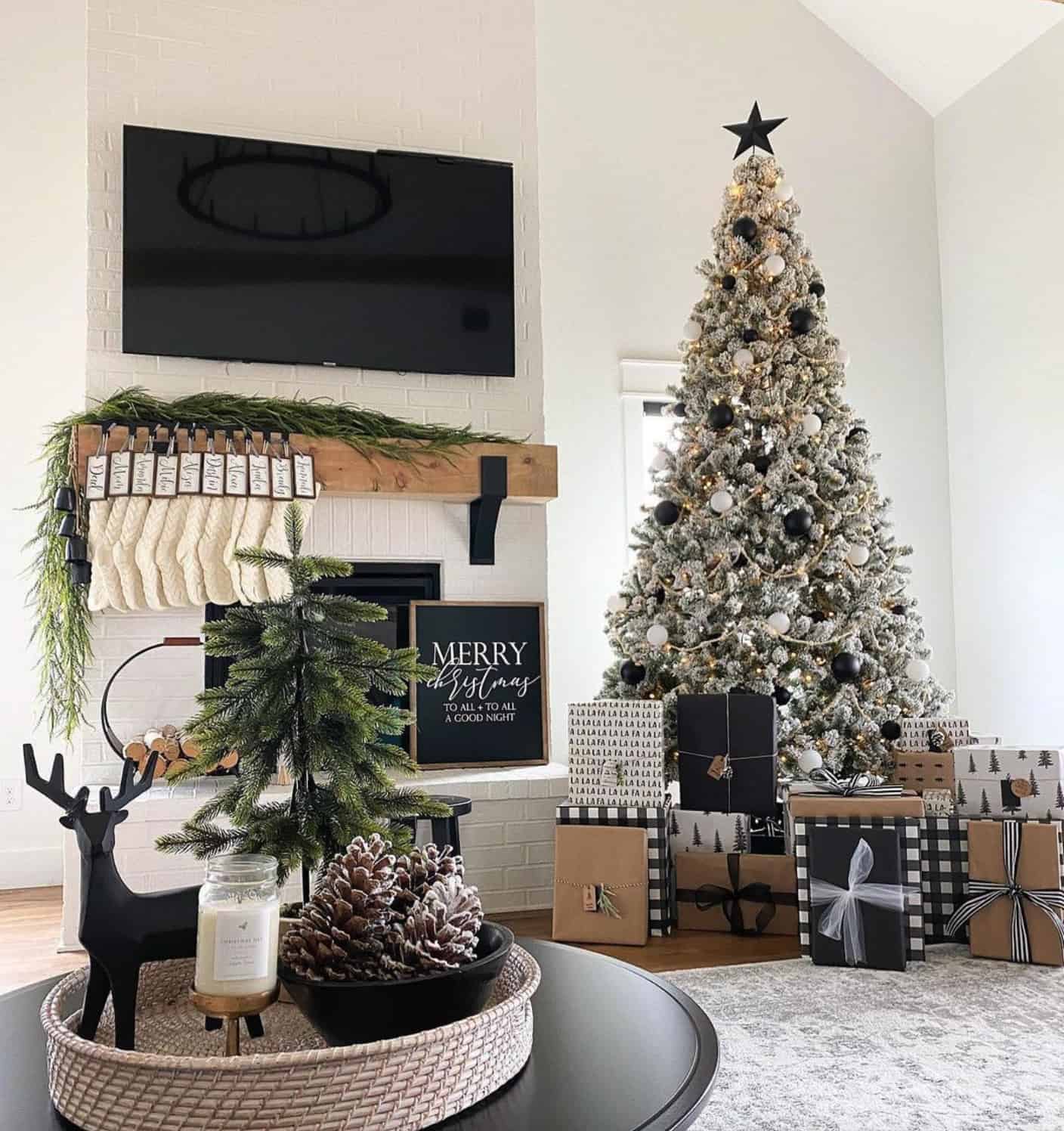 15. Christmas Decorated Foyer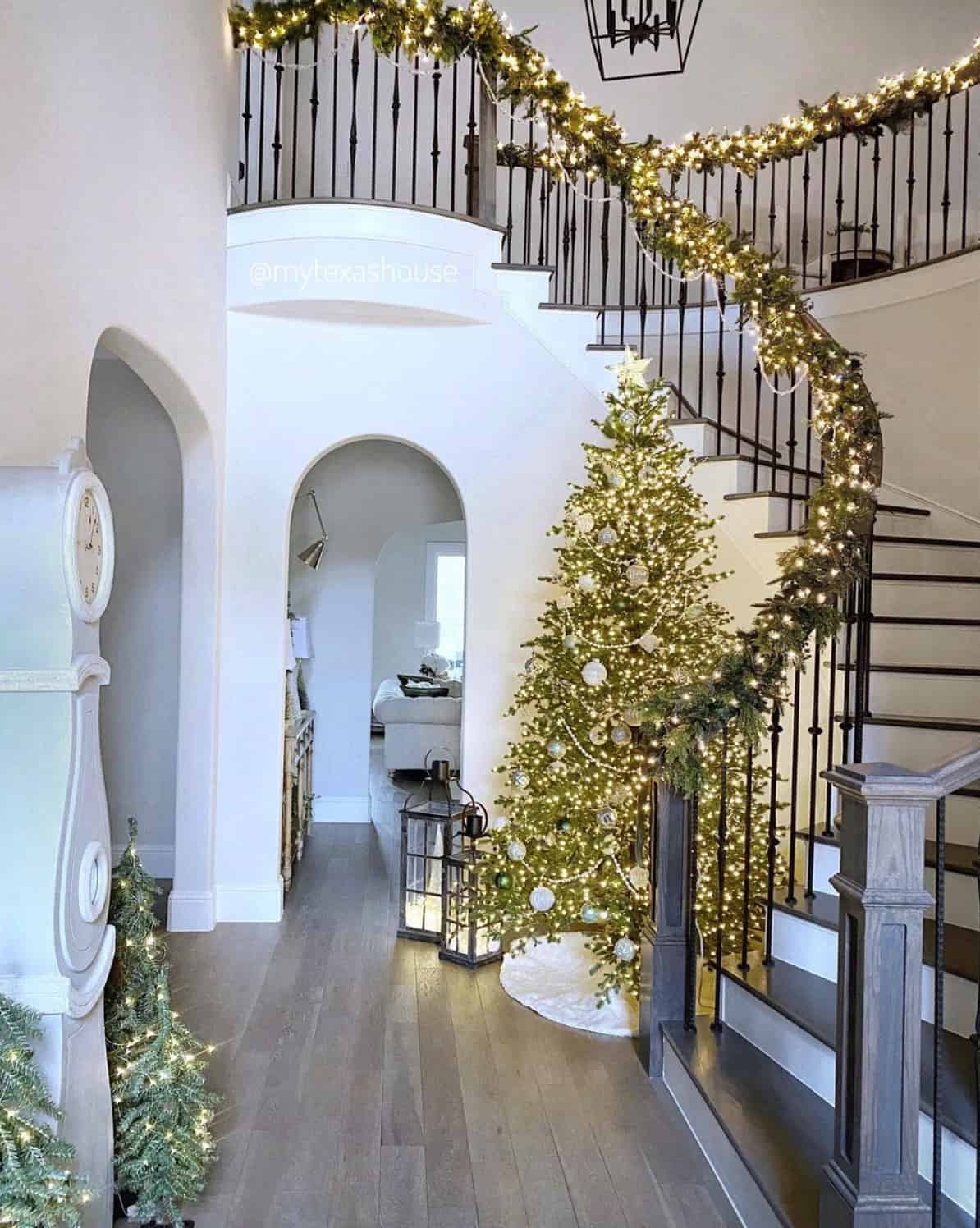 via @mytexashouse
16. Santa Claus Is Coming To Town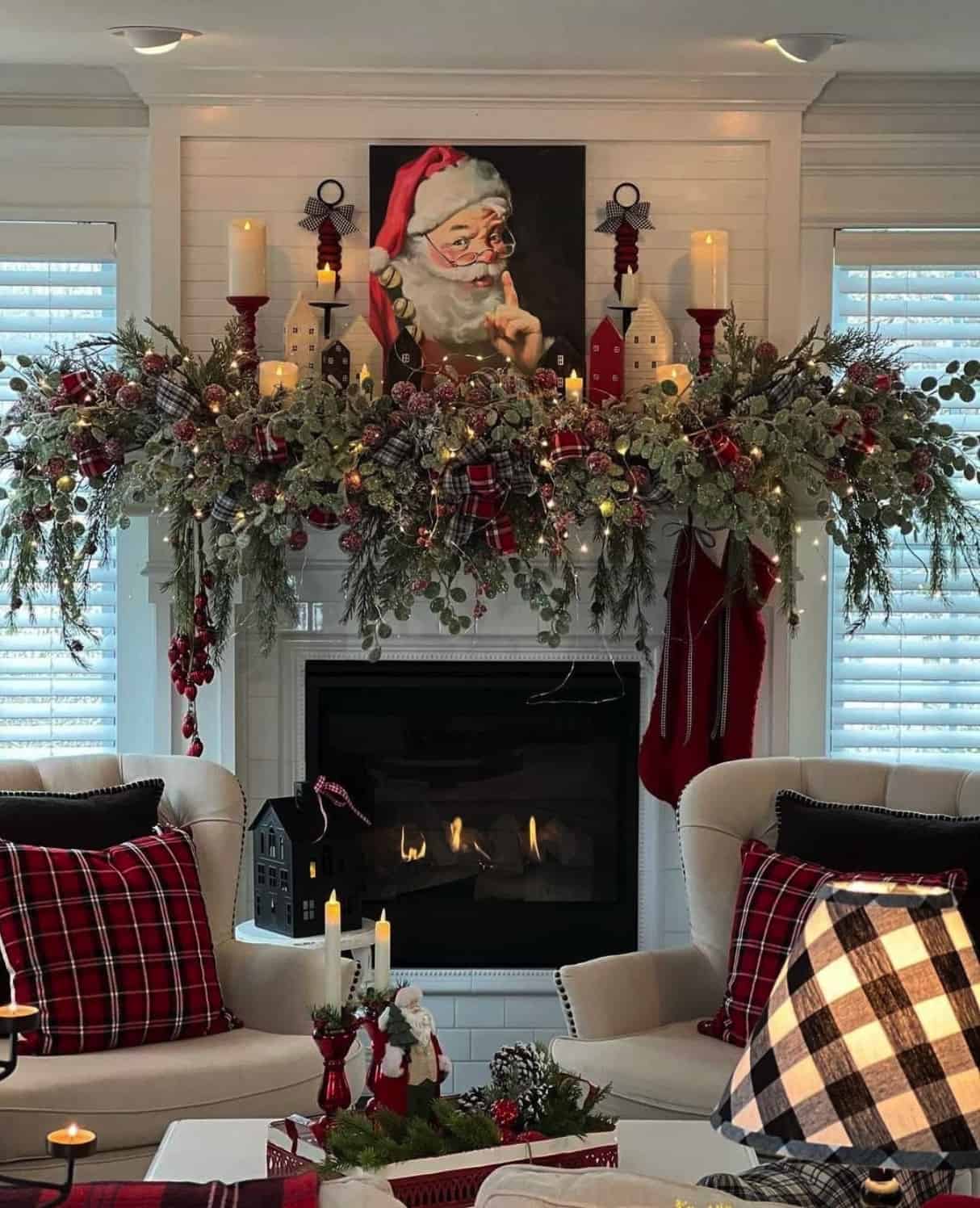 via @thehumblehaven⁠
17. Staircase Christmas Garland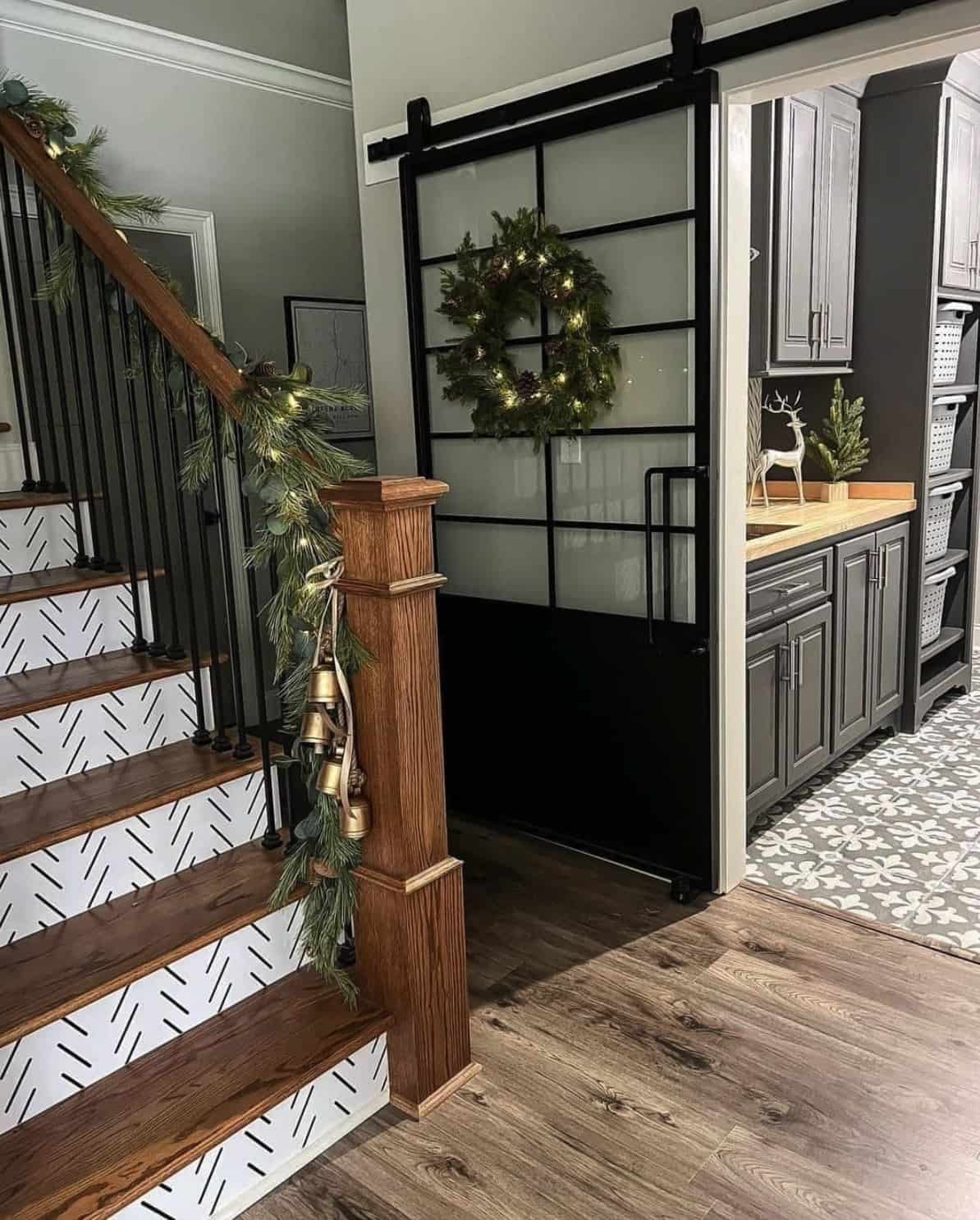 18. Cozy Christmas Village for Your Kitchen Decor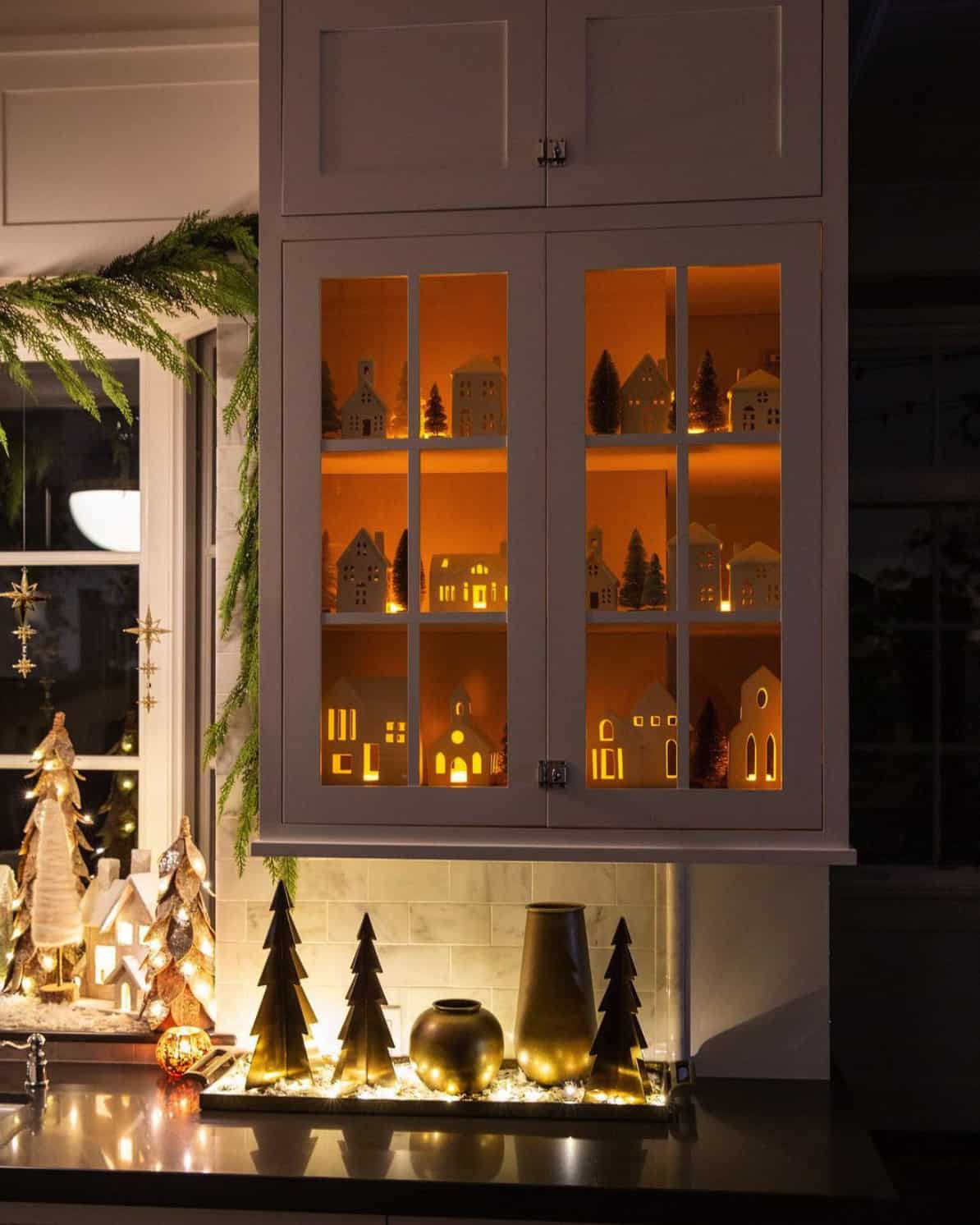 19. Holiday Staircase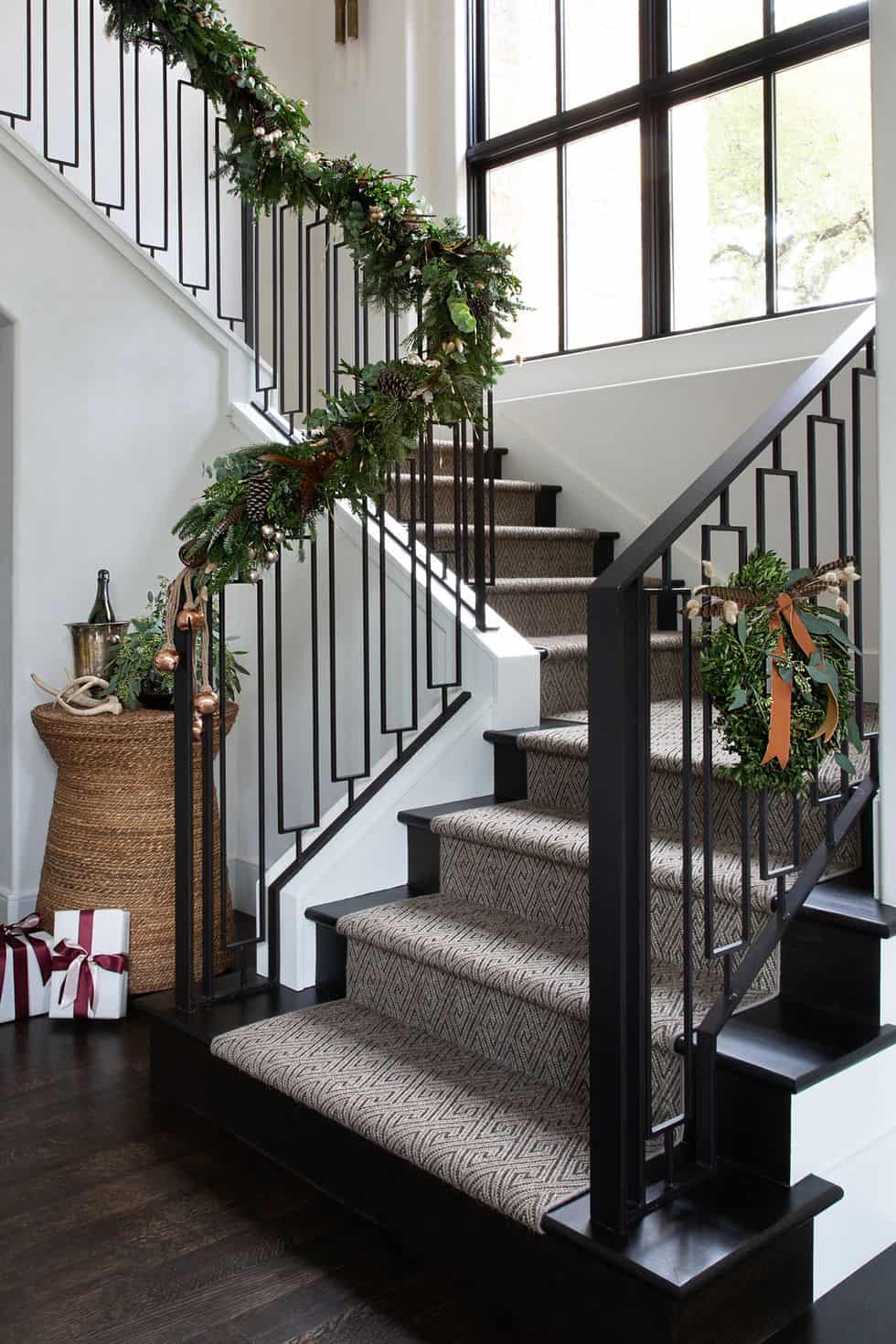 via Bandd Design
20. Christmas Mantel With Fresh Garland
via Cherished Bliss
22. Vintage World Christmas Style