30 Best Front Door Flower Pots to Liven Up Your Home With
It is so so important to have a beautiful and inviting floor door entrance, because if it is well decorated, it creates interest among your guests and they look forward to seeing the inside of your home. There are a lot of decorations can be your choices, but something very simple and also very beautiful you can pick for your front door entrance is to have flower pots. Pretty flower pots will look absolutely wonderful in your porch besides the front entry door and will create a pleasant effect.
Here you will find a lot of pretty cool front door flower pot ideas. You can buy them from a local store or you make them by your hands. For example, From rusty watering can to wicker baskets to antique chairs, anything can be turned into a creative planter. You don't need to replace them often, just switch out the seasonal plants. A colorful display is sure to make a strong first impression. Take a look and find your favorite flower pot ideas:
#1. Plant a tree in a big enough pot.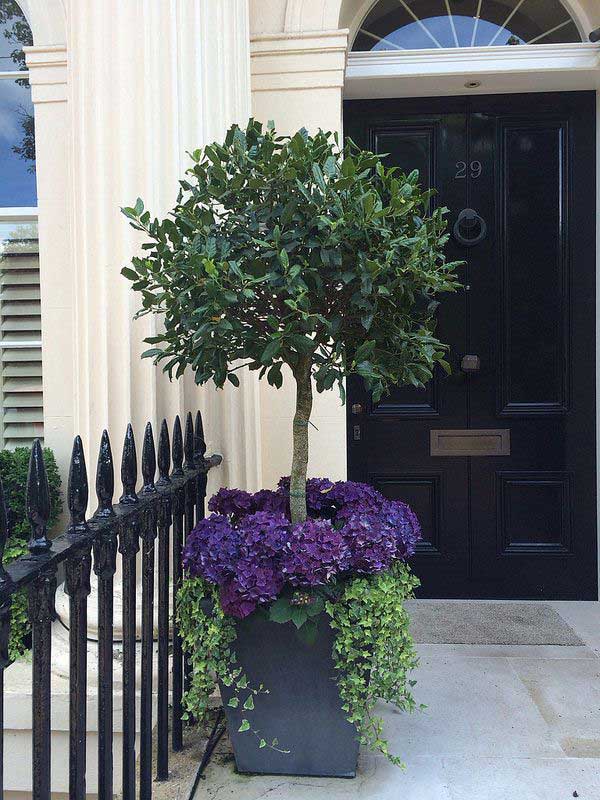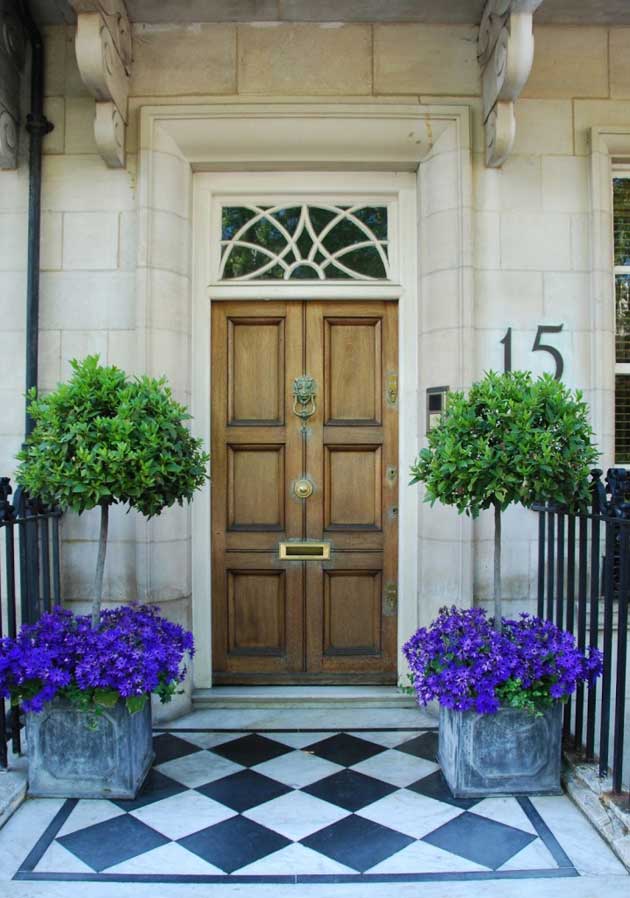 #2. Fall Mums in Olive Buckets
Tutorial at: onsuttonplace.com
#3. Display Flowers in this Interesting Topsy Turvy Flower Planter.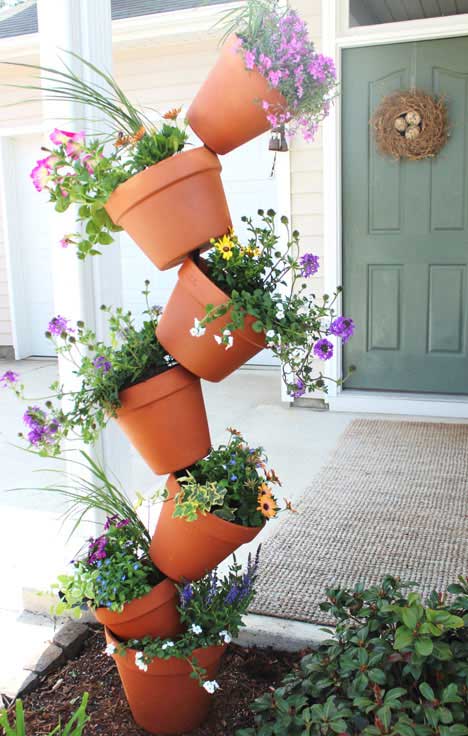 Tutorial at: weheartthis.com
#4. Old porch pillar with a lovely pink flowering plant on top.
Source: pinterest.com
#5. Antique Milk Can Porch Planter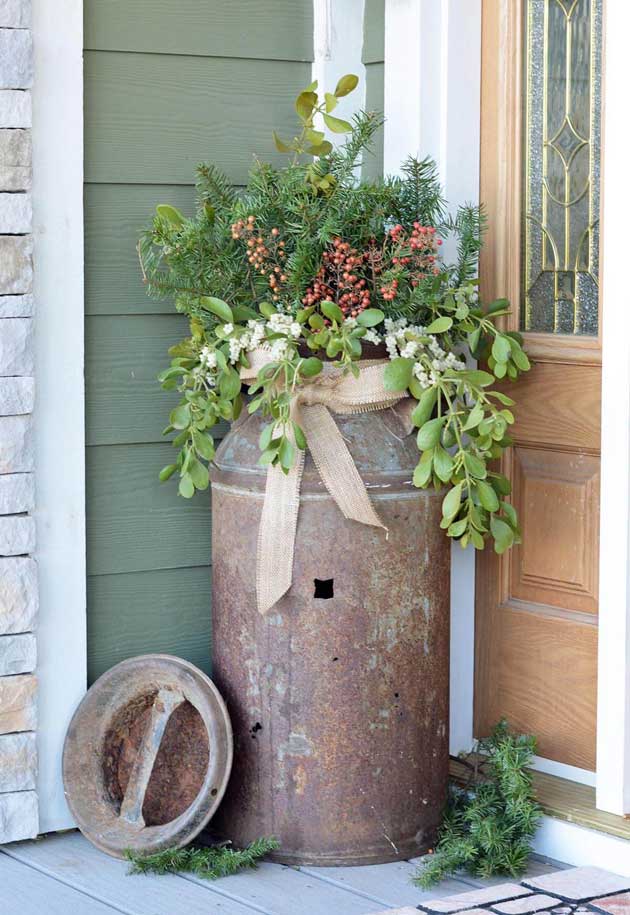 Source: thepaintedhinge.com
#6. Wicker Baskets with The Monochromatic Tone of Purple
#7. Arrange these old and rusty watering can planters on the stairs.
#8. Two big ceramics flower planters in the front porch have ancient look.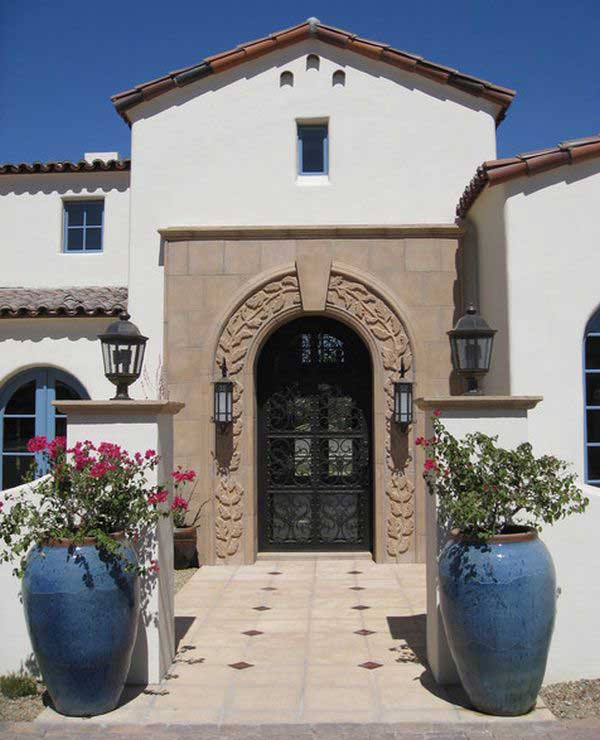 Source: ofspringandsummer.blogspot.hu
#9. Old zinc and old enamel are chic materials for flowers container.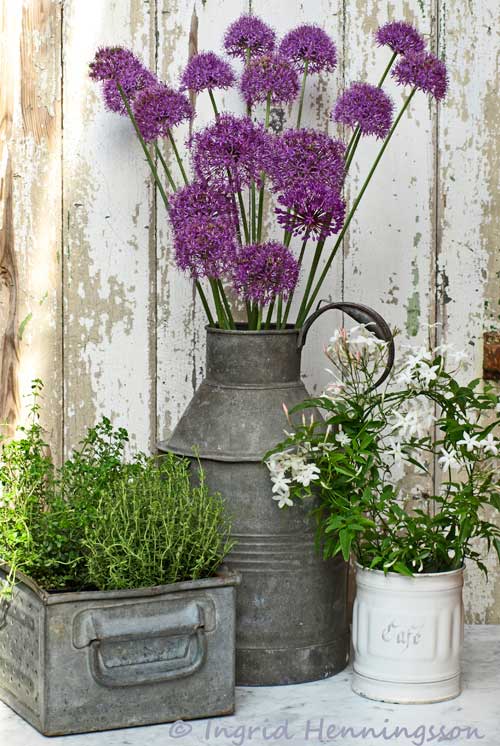 Source: savvysouthernstyle.net
#10. Buy a few large mums in varying colors and place them in these old bushed baskets.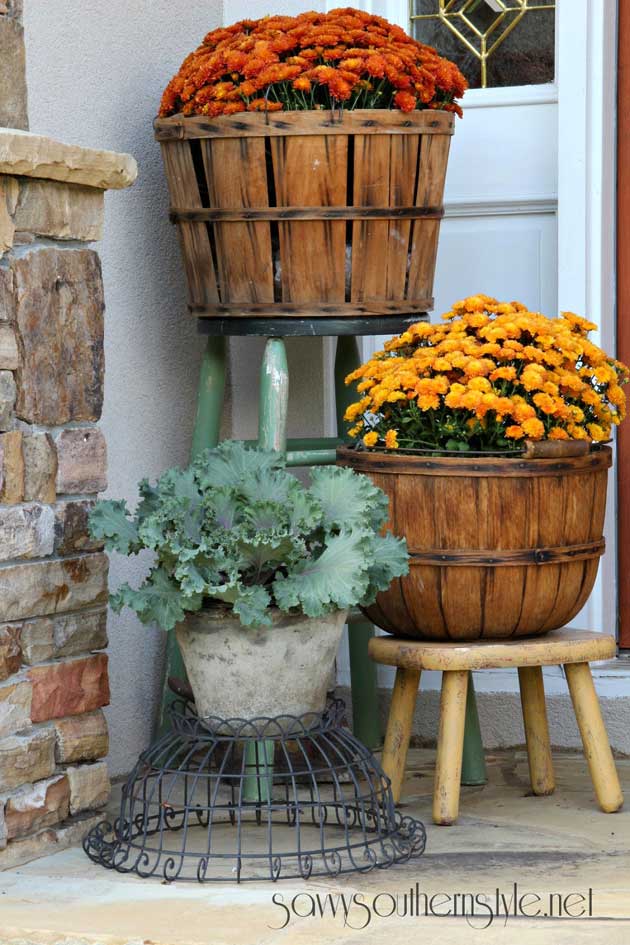 #11. Make a beautiful vertical garden and placed it right next to the door.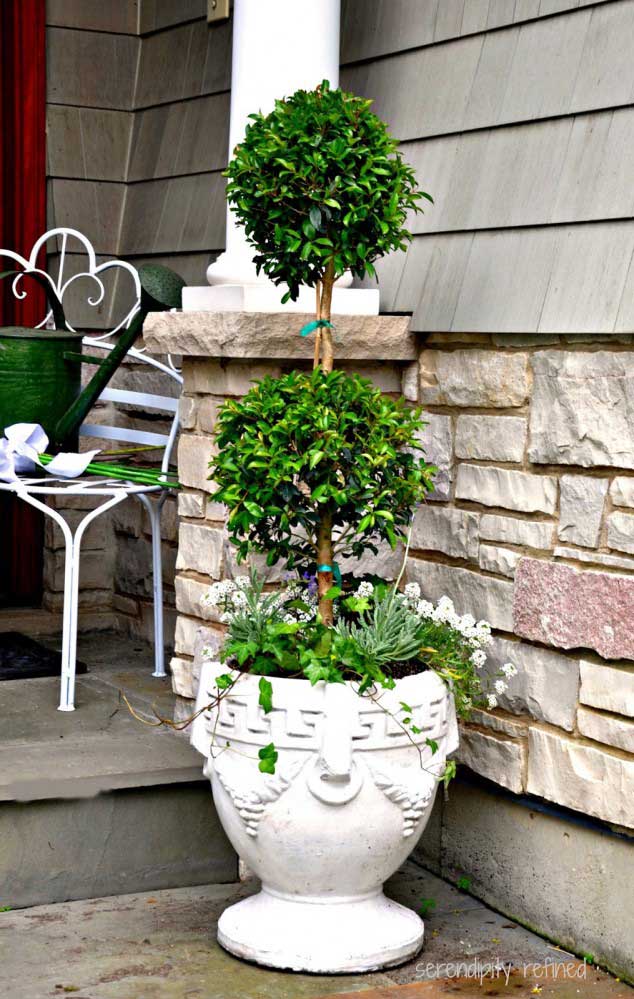 Source: hu.pinterest.com
#12. Rustic Wooden Bench with Flower Box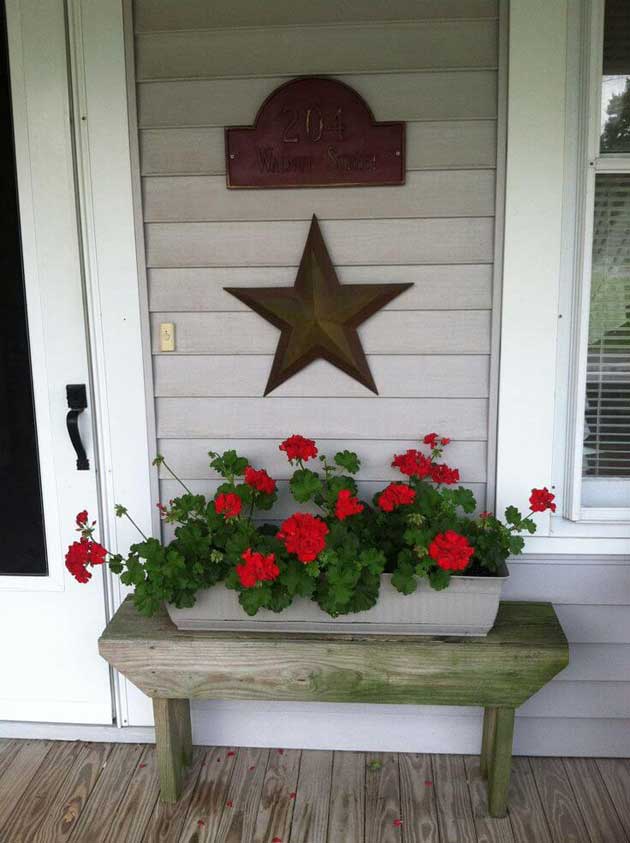 #13. A colorful display like this is sure to make a strong first impression.
Tutorial at: organizedclutter.net
#14. Terra Cotta Flower Pots Display on a Barn Board.
#15. Plants with oversized leaves look great in oversized pots.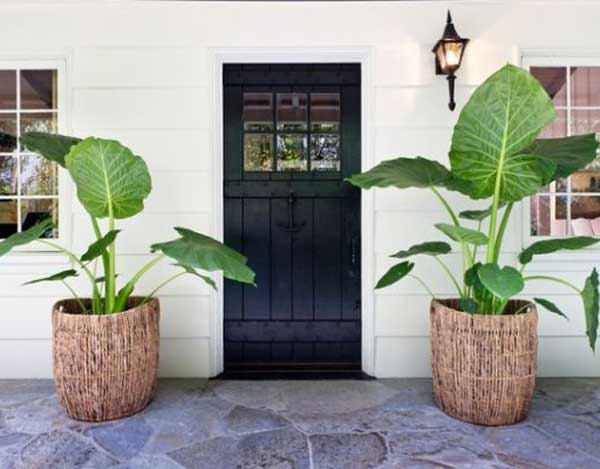 Source: artideascrafts.com
#16. Combine a variety of colors and let the flowers stand out in a simple concrete pot.
Source: artpaintandcreate.blogspot.hu
Source: southernliving.com
Source: worthtryingdiyprojects.com
Source: provenwinners.com
Source: thepaintedchandelierblog.com
Source: drivenbydecor.com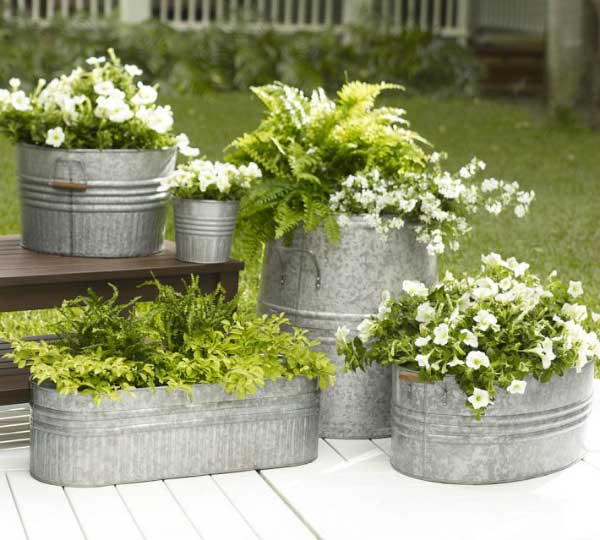 Source: ameliapasolini.com
Source: imanada.com
Source: thisoldhouse.com