24 Low-Cost Ways To Power Up Your Homes Curb Appeal
Whether you're planning to sell your home or not, your home's curb appeal always plays important role. If your home is attractive from the outside, everyone including potential homebuyers will want to see what's inside. It is not difficult to add some curb appeal matters to improve the expense and appeal of your home. You can begin a facelift for your home from address number, window boxe, walkway edging, garage door makeover and more. Check out below simple, low-cost curb appeal improvements that you can complete by yourself.
#1. Upgrade the look of your garage door by painting faux window on it.
Image via: twopeasinabucket.com
#2. Did you realize that your address number sits too far from the road? If you want to change something, you can recreate address sign with hanging planter at the corner of front yard that meets the driveway.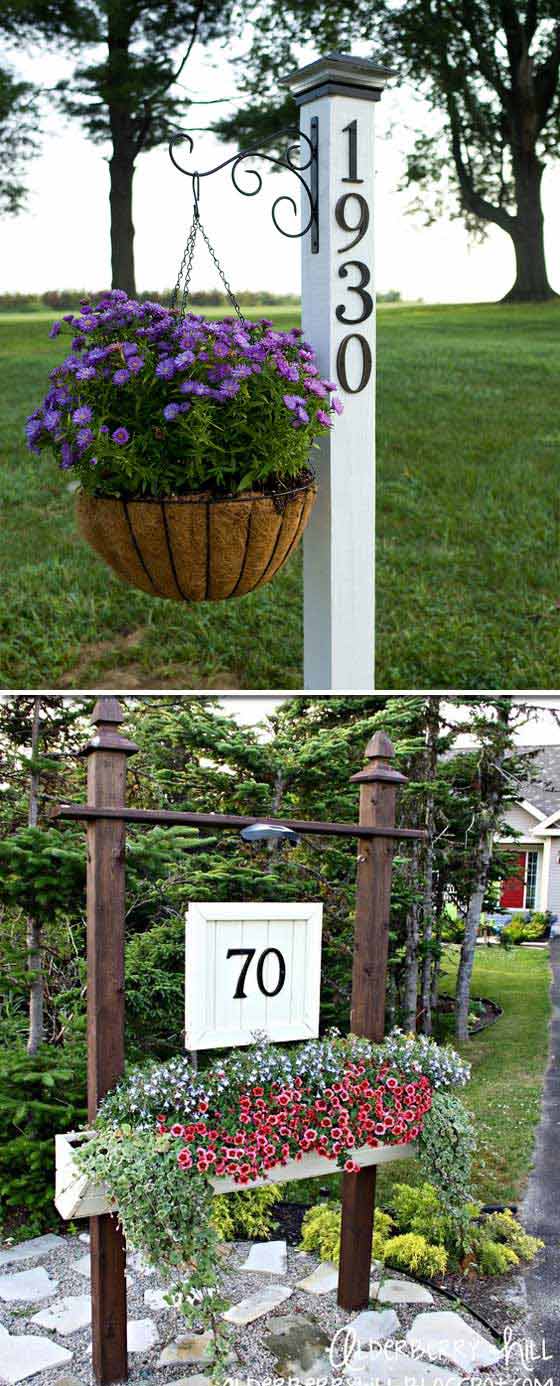 Get Tutorial here(above): hellofarmhouse.com     Get Tutorial here(bottom): alderberryhill.blogspot.com
#3. Update your older vinyl gutter system by spray painting them.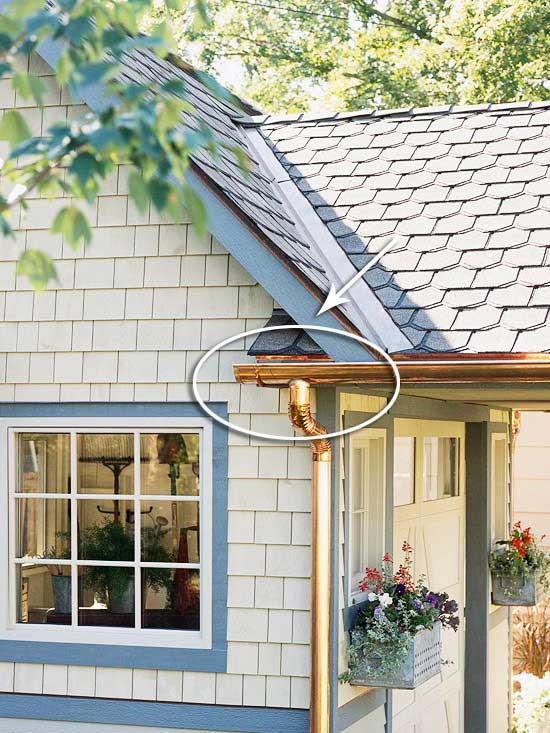 Image via: bhg.com
#4. Glue two white pots together to make a beautiful planter that look expensive.
Source Unknown.
#5. Add a simple edging to any flower beds.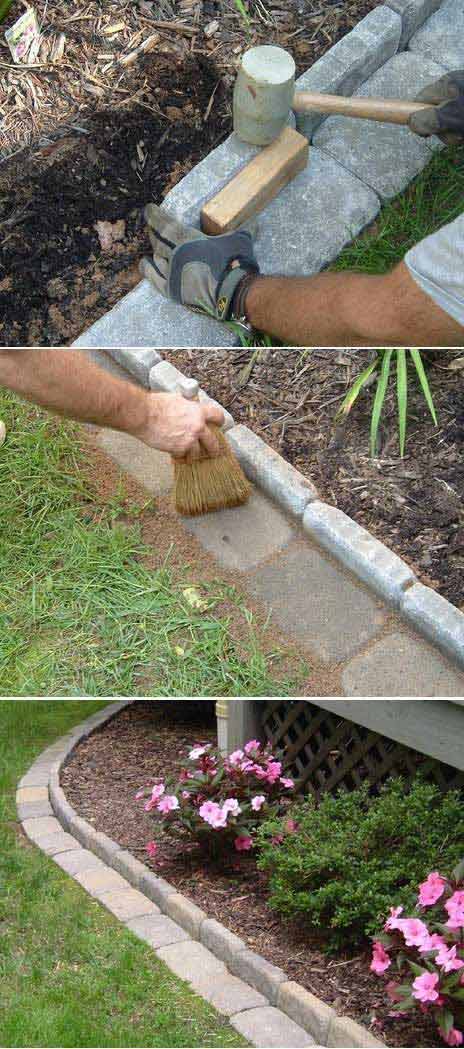 Get Tutorial here: gardeenworld.blogspot.com
#6. If your ugly garbage cans can be easily seen from the street, try to hide them!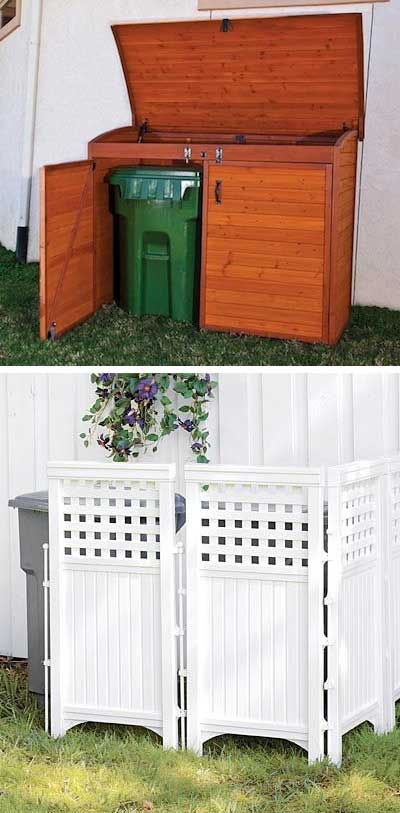 Above Image via: amazon.com    Bottom Image via: plowhearth.com
#7. Solar spotlights will make your garden or yard look amazing at night.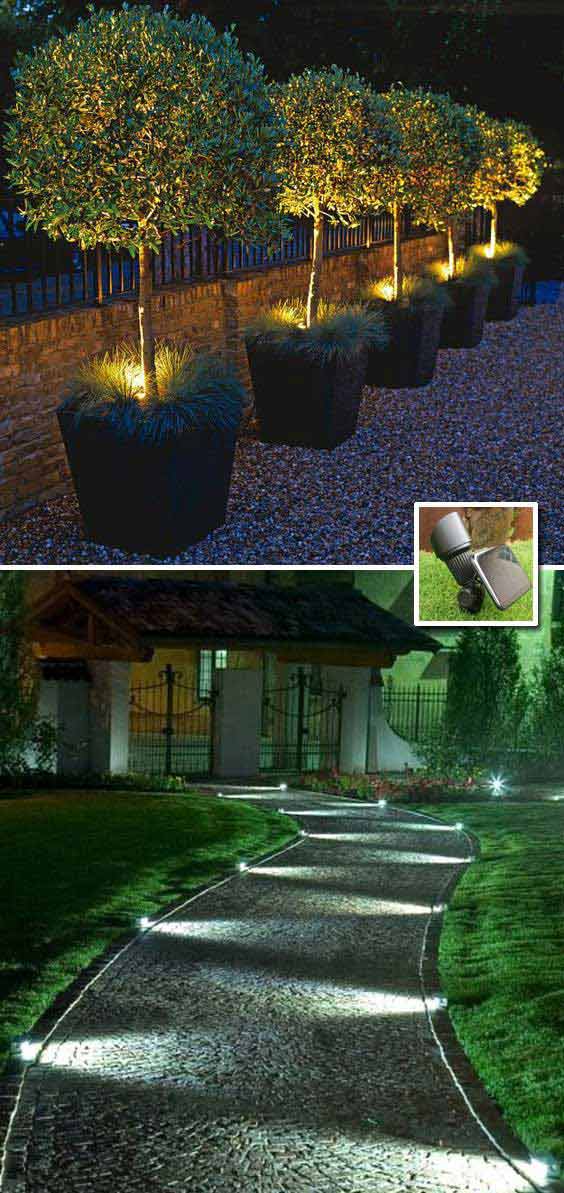 Above Image via: designmag.fr    Bottom Image via: seielettrotecnica.it
#8. Dress up exterior features such as concrete foundations and column footings with stone veneer.
Source Unknown.
#9. Create a window box with flowers or plants that will add a bit of natural elements to your boring window.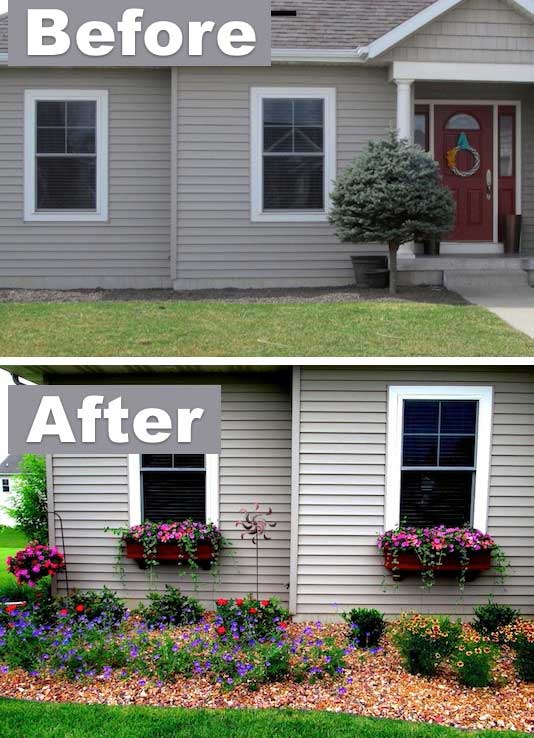 Image via: windowboxcontest.com
#11. Increase curb appeal by painting the entryway terracotta pots.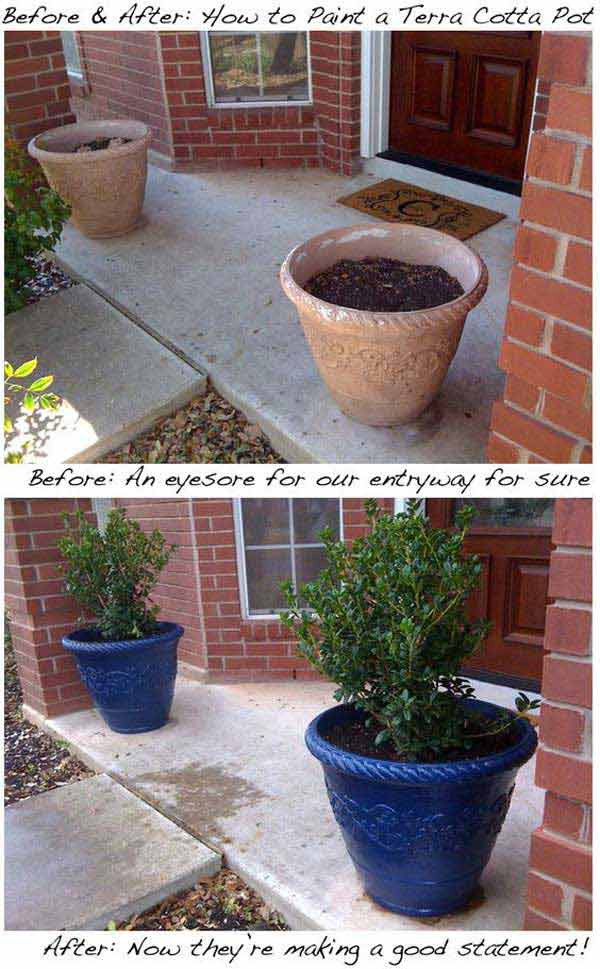 Source Unknown.
#12. Give your front yard a fresh makeover that looks like a fairytale place.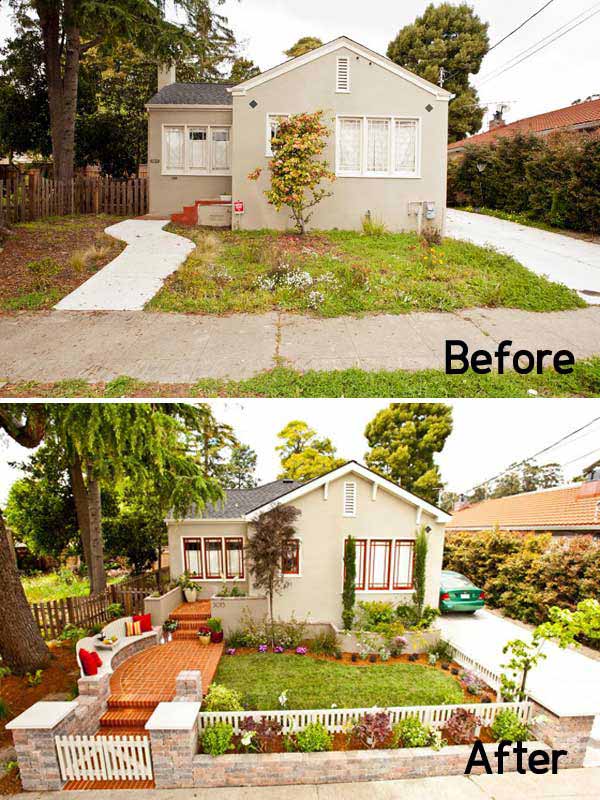 Image via: hgtv.com
#13. Build a pergola over your garage. How beautiful is this touch!
Image via: laurries.blogspot.com
#14. Brick tree bed will be an attractive element of your front yard.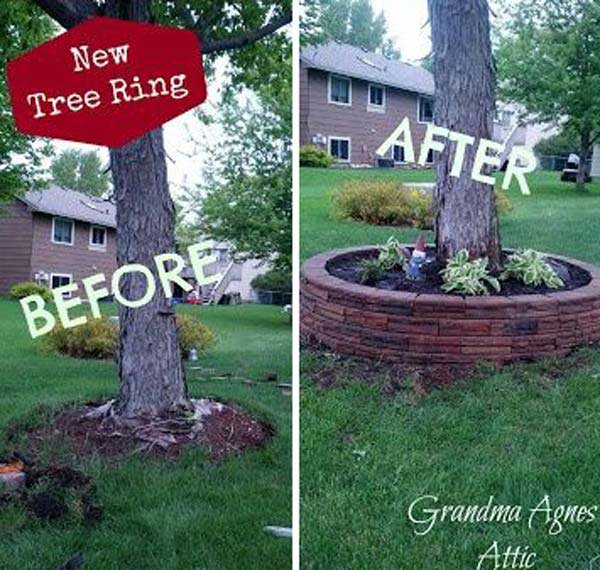 Image via: grandmaagnesattic.blogspot.com
#15. Take some bricks and turn them into an eye-catching front yard path.

Get Tutorial here: thisoldhouse.com
#16. If you want a little privacy but still want sunshine, this lattice privacy screen would be perfect!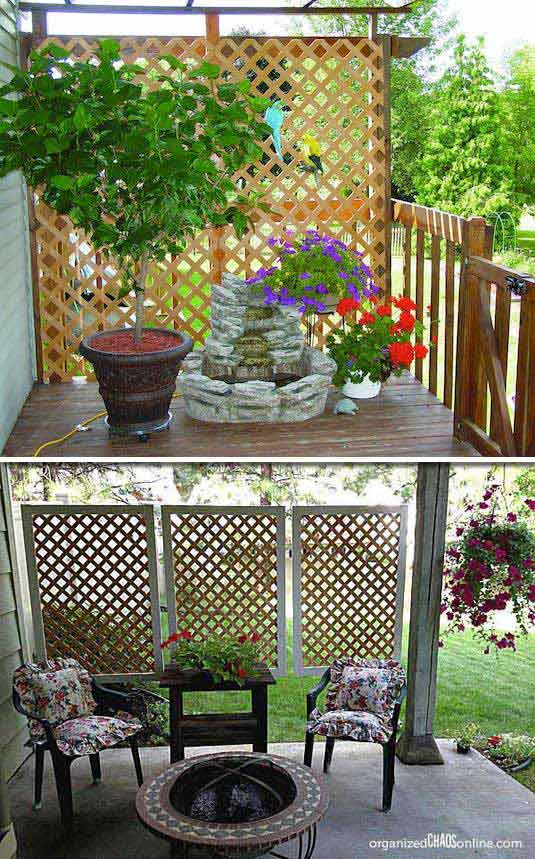 Above Image via: brightonafc.com    Get Tutorial here(bottom): organizedchaosonline.com
#17. Downspout water run off on a beautiful stone bed.
Image via: gardeningfortoday.org
#18. Stain concrete to look like tile.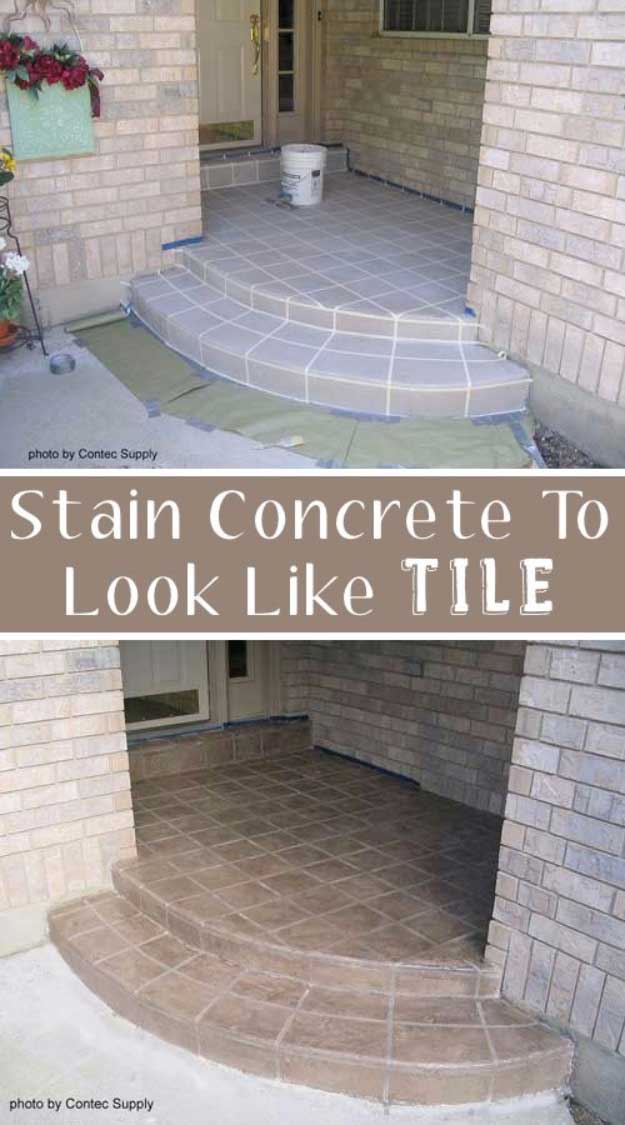 Image via: front-porch-ideas-and-more.com
#19. Build a flower bed around trees for another well-contained pop of color.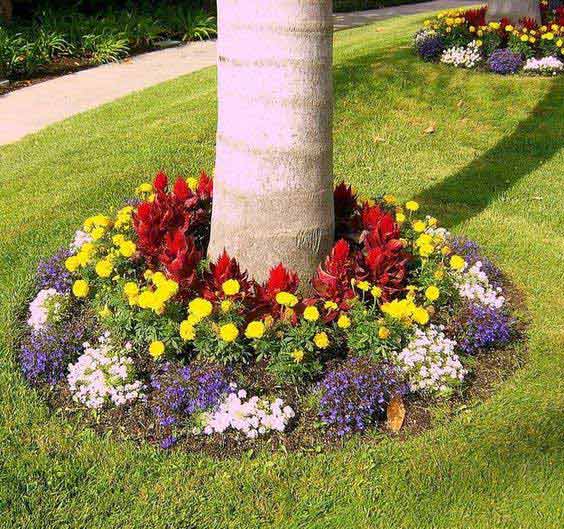 Image via: lovesphotoalbum.com
#20. Add molding and paint to your front door!
Get Tutorial here: meandjilly.blogspot.com
#21. Hose reel from car wheel.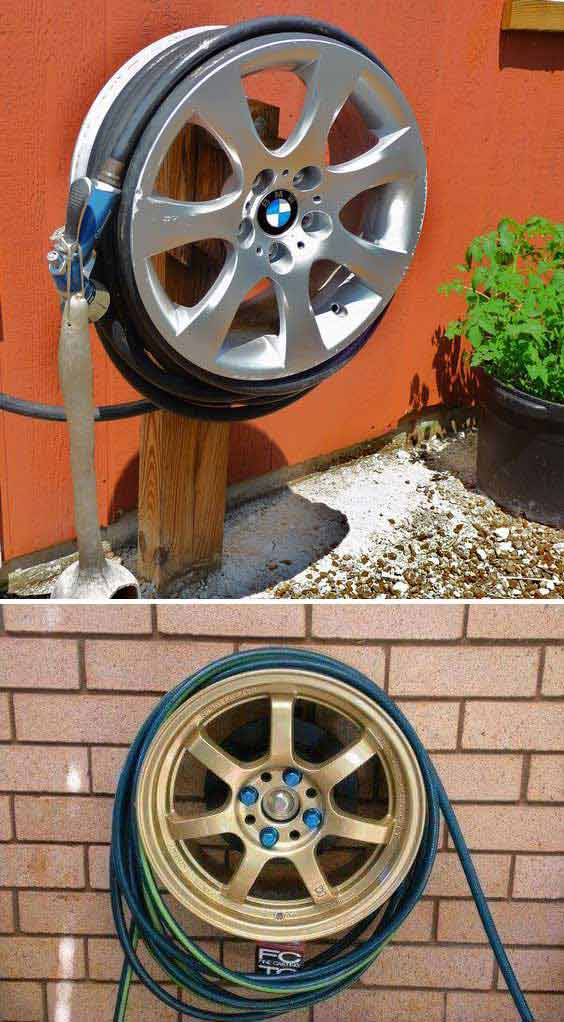 Source Unknown.
#22. Pallet Wood Front Porch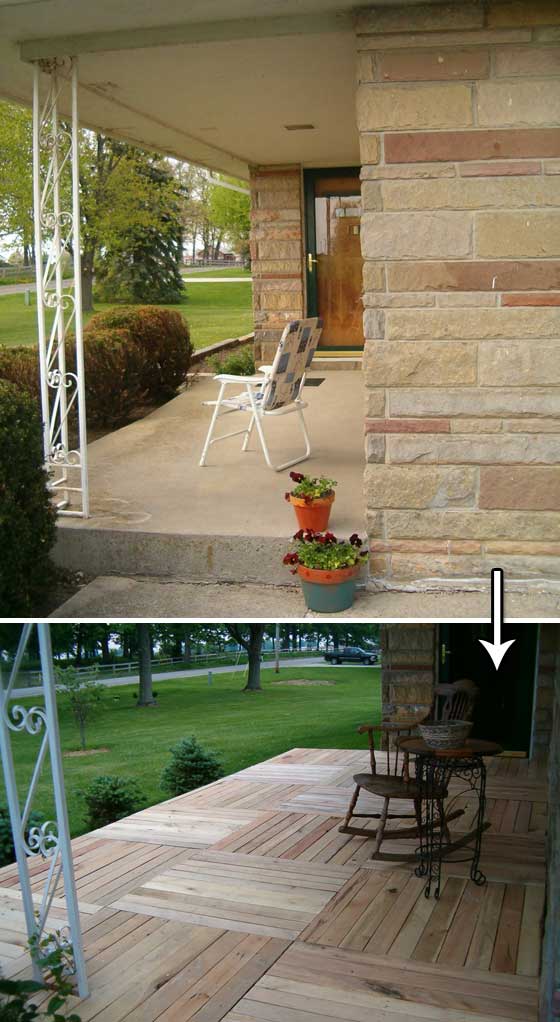 Get Tutorial here: redoredux-faywray.blogspot.ca
#23. Hang a DIY porch swing.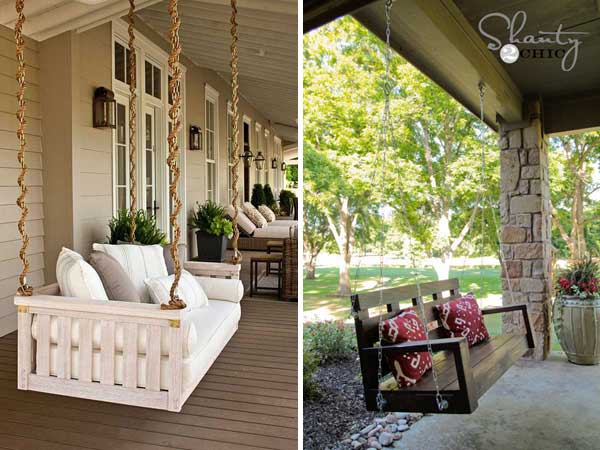 Left image via: flickr.com    Right Tutorial here: shanty-2-chic.com
#24. Hide your air conditioner.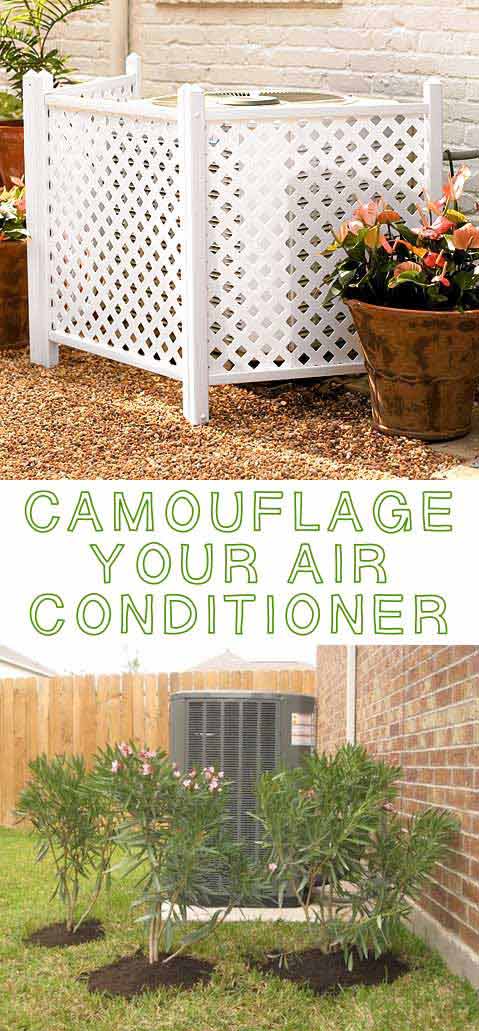 Hiding your air conditioner is a great idea, but make sure to clean your outdoor ac unit before you hide it. A clean AC unit will work more efficiently and you won't have to pay for expensive repairs when taking preventative measures.
Bottom image via: spiralsandspatulas.com