Top 27 Cute and Money Saving DIY Crafts to Welcome The Easter
Even though Easter, the most important Christian festival may seem a little bit too far, it is never too early to get ready for the new festival crafts that will be fun for the whole family and your home decorations. The earlier you get this done, you will have the more time for the planning of Easter dinner and lunch. So for that reason, we've gathered a collection of super easy and fun crafts for this year's Easter festivites to inspire you. Especially, most of these lovely egg, rabbit, carrot and other Easter crafts you can try out together with your children.
#1. Make a cool Easter centerpiece like this mix of traditional floral arrangements and a bouquet of carrots: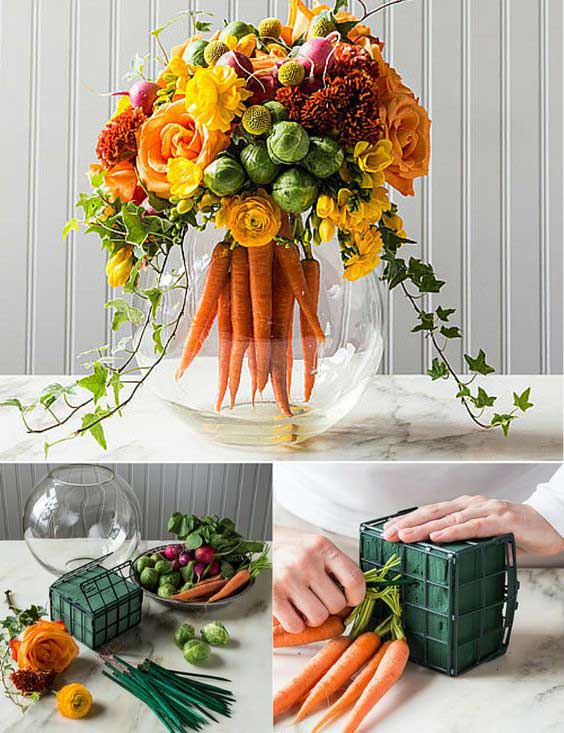 Get tutorial from: southernliving.com
#2. Decorate the garden tree with bunny door:

Image source: davelowe.blogspot.com
#3. Carrots made with packing tape and orange twine:
Get tutorial from: creeklinehouse.com
#4. Make cute pom pom bunny  Easter bunting:

Image credit and tutorial by: cleanandscentsible.com
#5. Put your Easter eggs gently in the arms of your DIY cute bunny made out of folded napkin: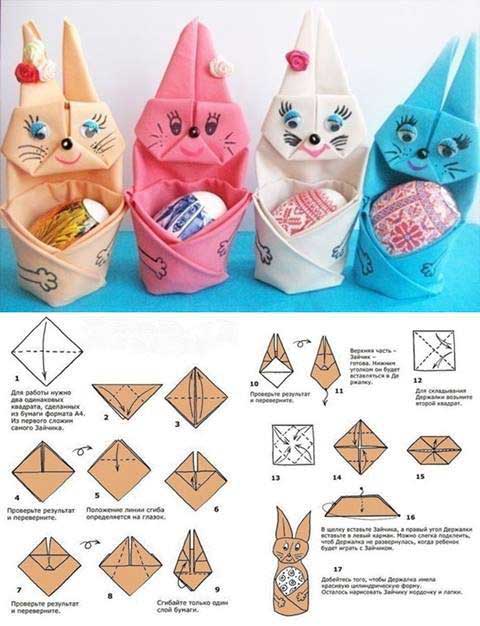 Image Source: goodshomedesign.com
#6. Dip the toothbrush in brown dye and flick the bristles to create a speckled effect: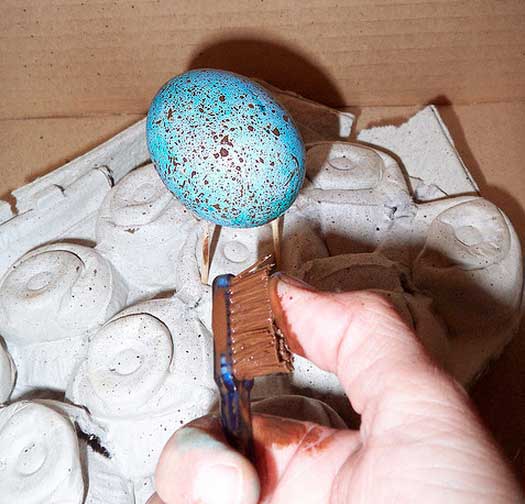 Image source: flickr.com
#7. DIY a lovely Tutu Easter basket:
Get tutorial from: pagingfunmums.com
#8. These creative DIY Easter bunny bread bowls are perfect for your Easter dinner:

Get tutorial from: theidearoom.net
#9. Turn the plastic eggs into candy filled poppers, and then hang them on a outdoor tree and let children pull and pop, gathering candy as they go:
Get tutorial from: studiodiy.com
#10. Easter egg wreath:
Image credit and tutorial by: wineandglue.com
#11. Alice's Easter cup tea party:

Image source: twojediy.pl
#12. Easter dinner wouldn't be complete without …Bunny Rolls of course: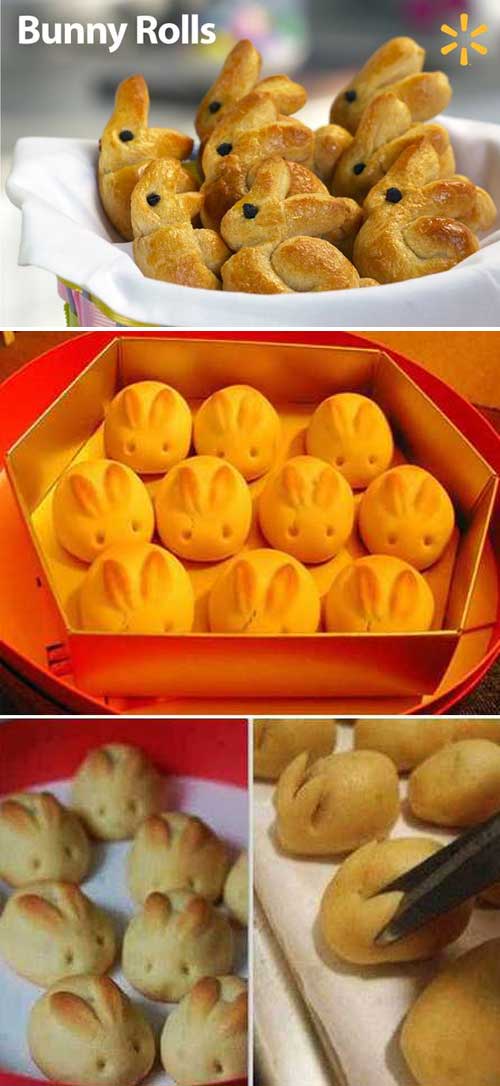 Tutorial of above image from: walmart.com    Bottom image source unknown.
#13. Easter egg hunt is an interesting tradition that every child love. This is a creative egg hunt idea. The secret is helium-filled balloons: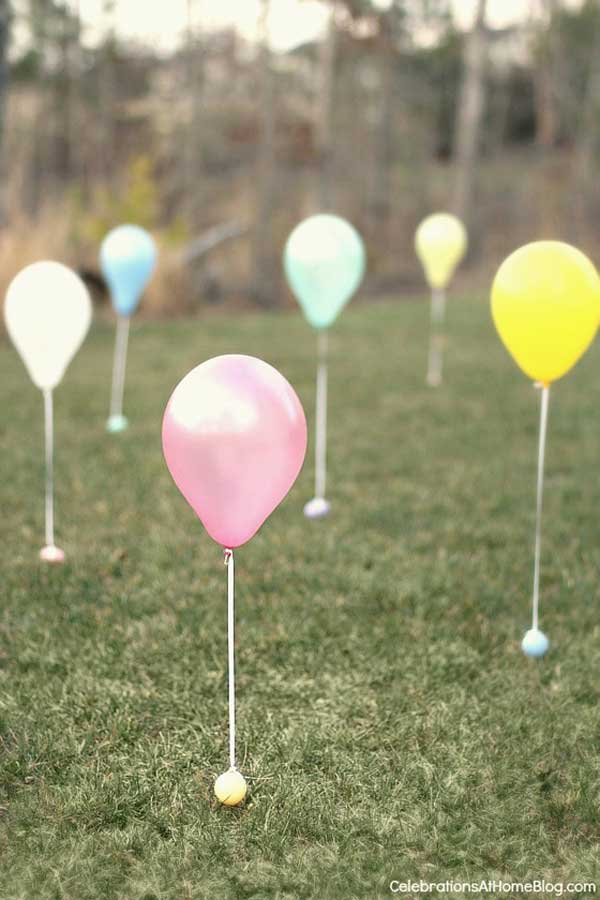 Get tutorial from: celebrationsathomeblog.com
#14. So cute DIY washcloth Easter bunnies:
Get tutorial from: petiteplanet.blogspot.com
#15. Make cute carrot napkins for Easter dinner party:

Get tutorial from: theyarecrafty.blogspot.com
#16. Make eggshell planters to greet this Spring: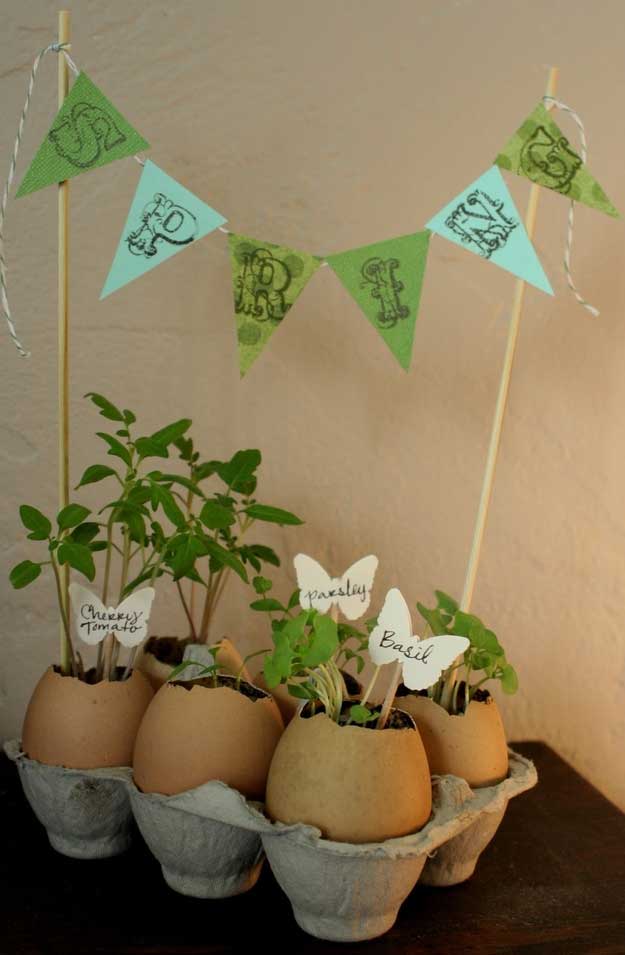 Get tutorial from: lilliedale.blogspot.com
#17. Frame a piece of book page bunny art:

Above picture source: homeandgarden.craftgossip.com    Tutorial of bottom project: viewfromthefridge.com
#18. Create a FUN breakfast for the kids during Easter: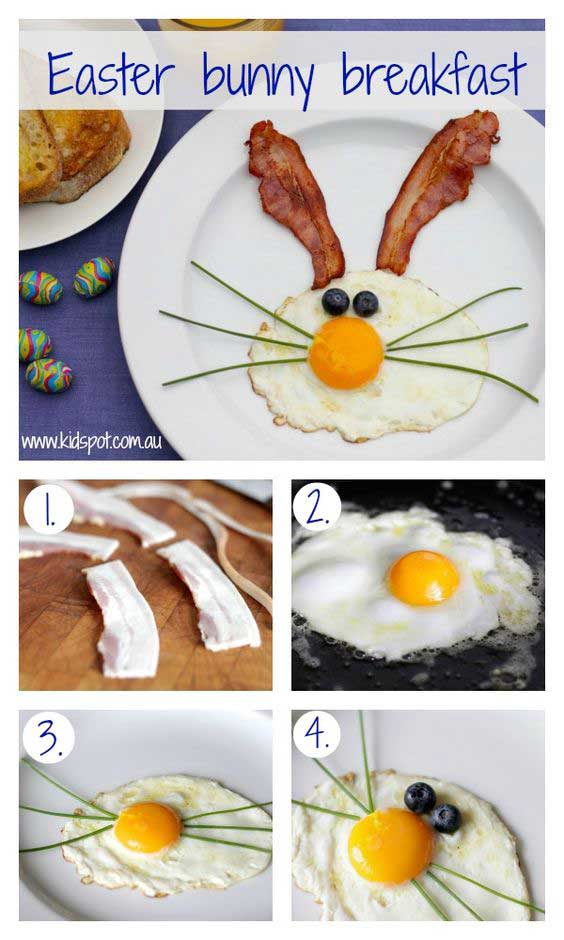 Source: kidspot.com.au
#19. Decorate your porch and patio with these cute carrot pots: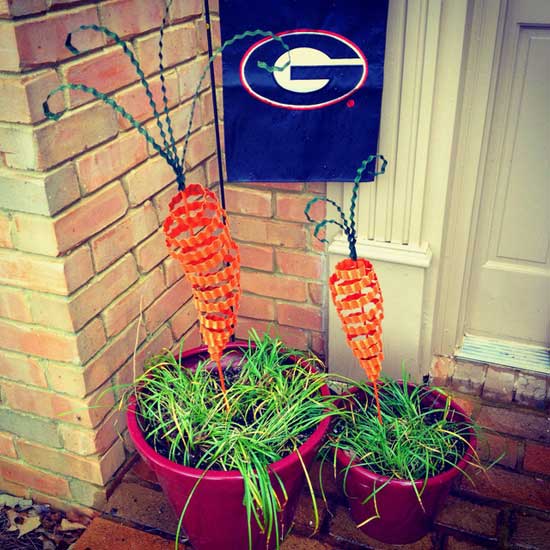 Source Unknown.
#20. Curious little bunny pots:
Buy them from: etsy.com
#21. Make a fun and unique edible Easter basket for your children: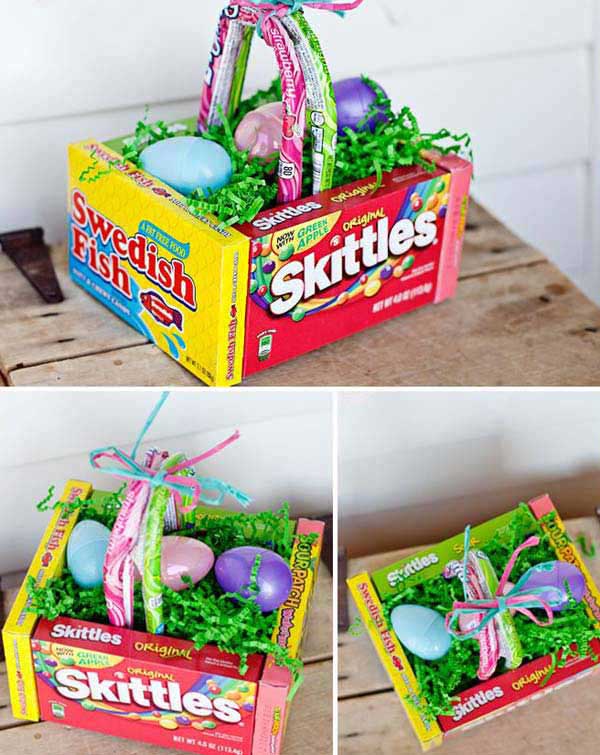 Get tutorial from: thekrazycouponlady.com
#22. Recycled Easter Bunny Vases:
Get tutorial from: weekendcraft.com
#23. Easter Bunny left bunny prints: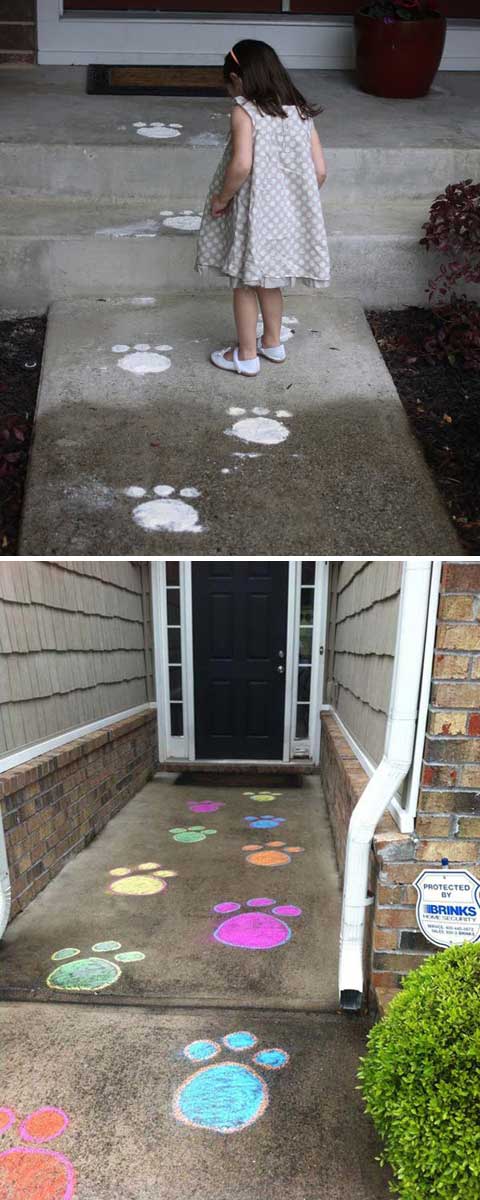 Above image source: thelarsonlingo.blogspot.com    Bottom image source: woohome.com
#24. Make an adorable egg tree for your Easter table:

Above image source: skiptomylou.org    Tutorial of bottom project: peanutblossom.com
#25. Craft a Mason Jar String Art with Wood, Yarn and Faux Flowers: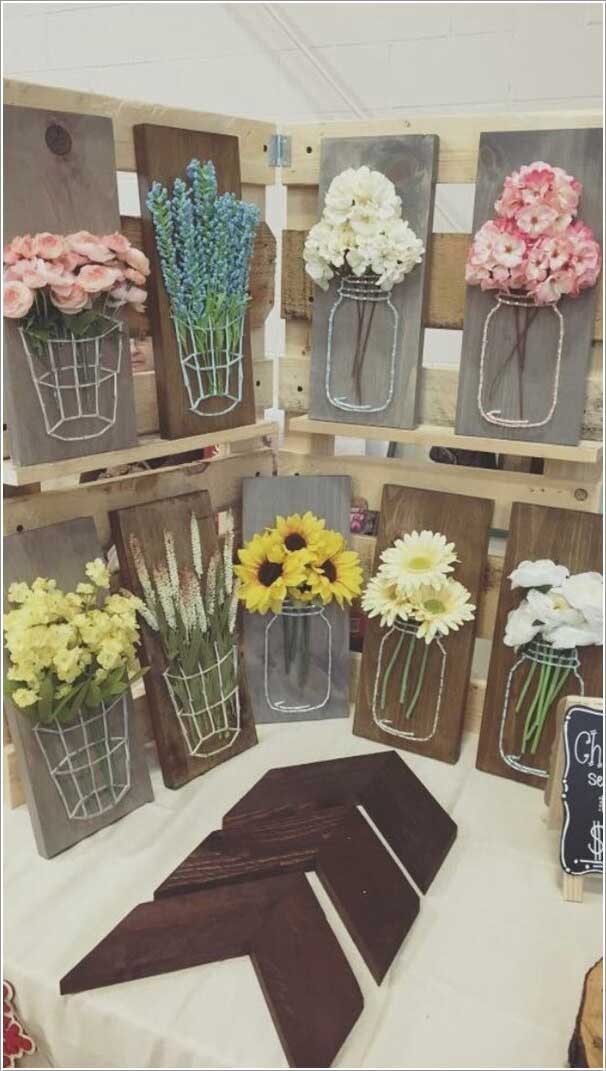 You can get from: etsy.com
#26. A stunning Hope Easter Wreath sign to add to your Easter decor:
Image source: fynesdesigns.com
#27. Upside down wreath decorated with hanging eggs:
Image source: millersroadtojoy.blogspot.com