24 Spray Paint Ideas to Make Old Stuff Look More Expensive
We are addicted to spray paint. It is a cheap and easy way to give a fresh and magical makeover to the old items you have, and make them look more expensive. Once you start DIY projects with spray paint on old items you have in the house that you won't be able to stop, and you will find yourself with a cabinet full of spray paint, and an endless list of projects. Take a look the spray paint projects below using everything from an old piece of furniture to boring vases for major inspiration that you can try.
#1. Wicker Patio Chair Set Spray Painted Makeover.

Tutorial: artisbeauty.net
#2. Make a Mirrored Gazing Garden Ball for Garden.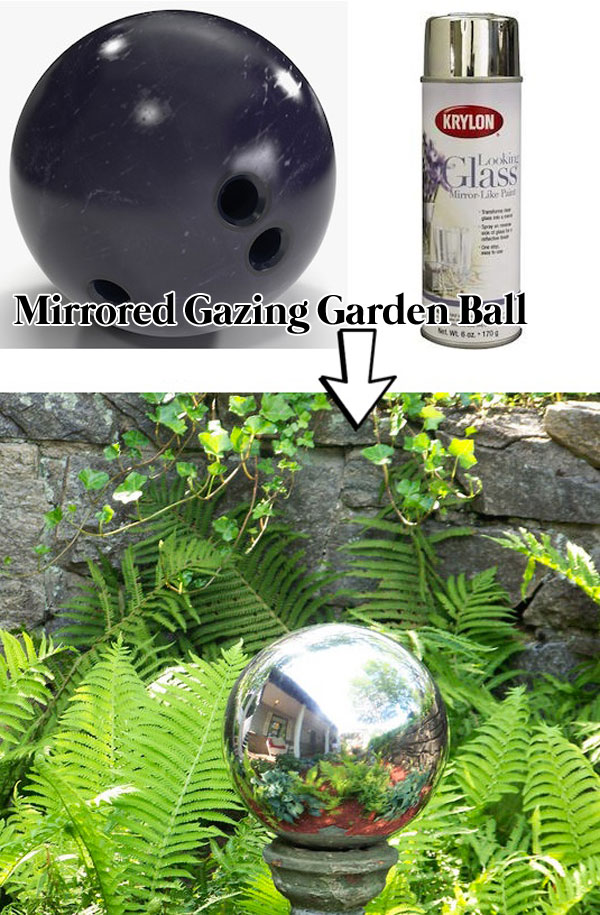 Source: thegardenglove.com
#3. Turn an ugly laminate countertop for less than $10 with spray paint.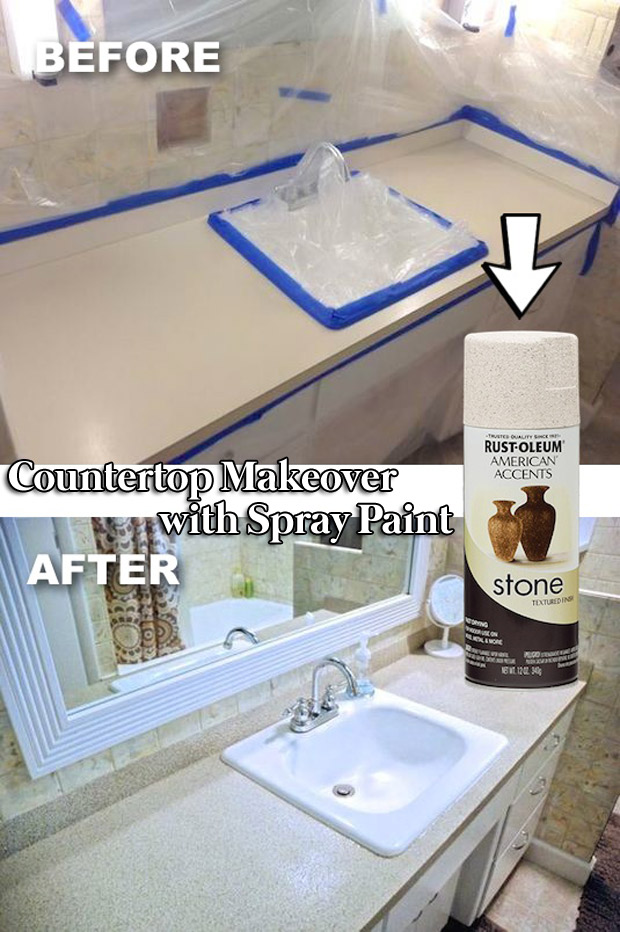 Tutorial: brightgreendoor.com
#4. Customize your string lights to match any style of your decor.
Source: landeeseelandeedo.com
#5. Attach bolts to the back of small toys and spray paint them to create fun drawer pulls.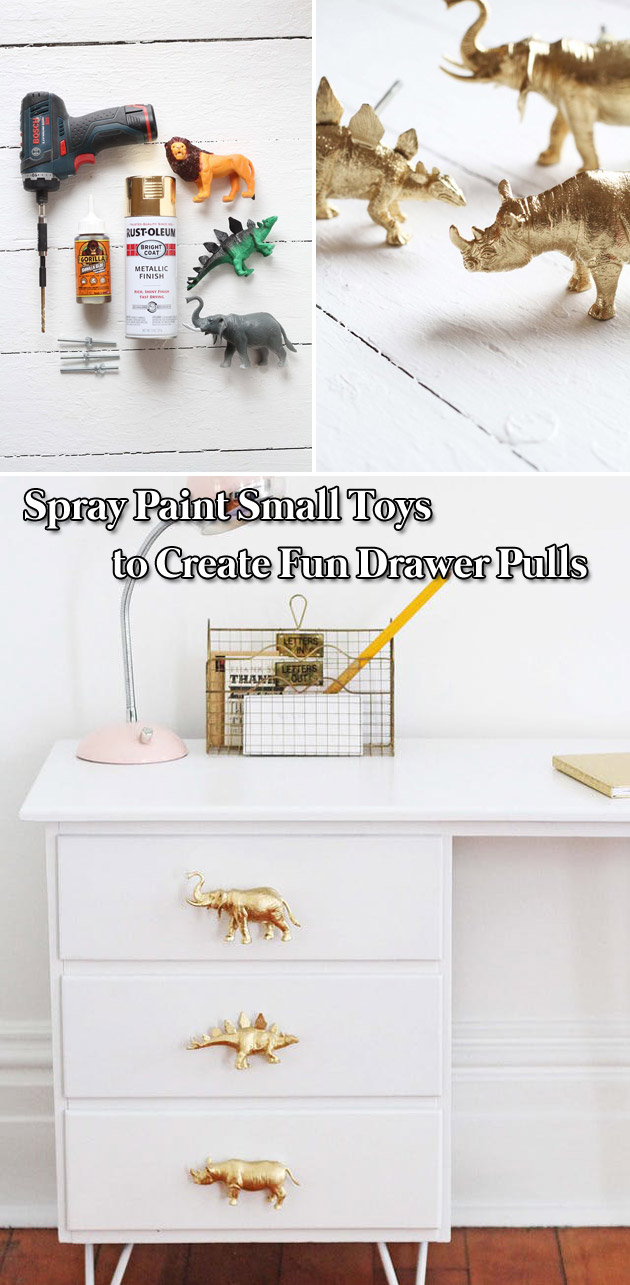 Tutorial: apartmenttherapy.com
#6.Spray paint glossy baskets to give them a fresh update.
Tutorial: twodelighted.com
#7. Spray painted pinecones for table centerpiece.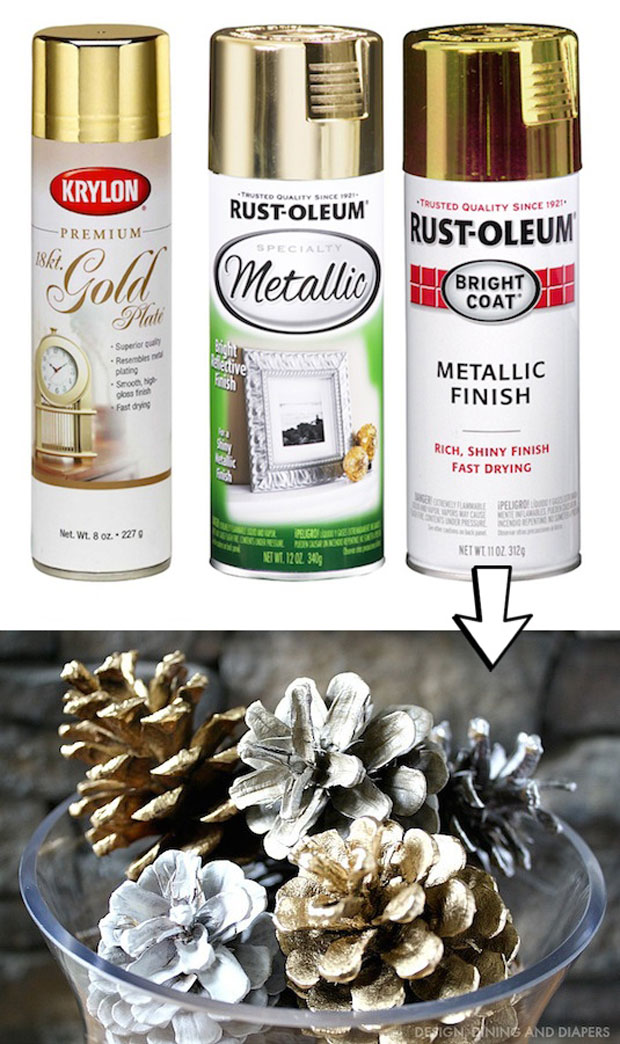 Tutorial: tatertotsandjello.com
#8. Faux Galvanized Plastic Tubs
Source: thetiptoefairy.com
#9. Paint fake flowers and make them be the color that you want with spray paint.
Tutorial: diycandy.com
#10. Use PVC pipes and spray paint to make a succulent garden.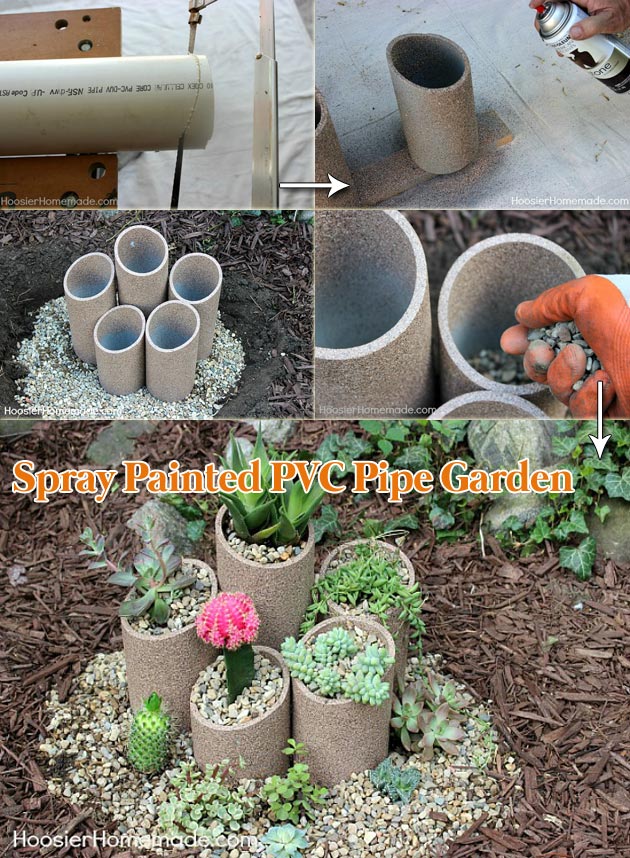 Tutorial: hoosierhomemade.com
#11. Update a boring vase into modernistic home decoration with just spray paint.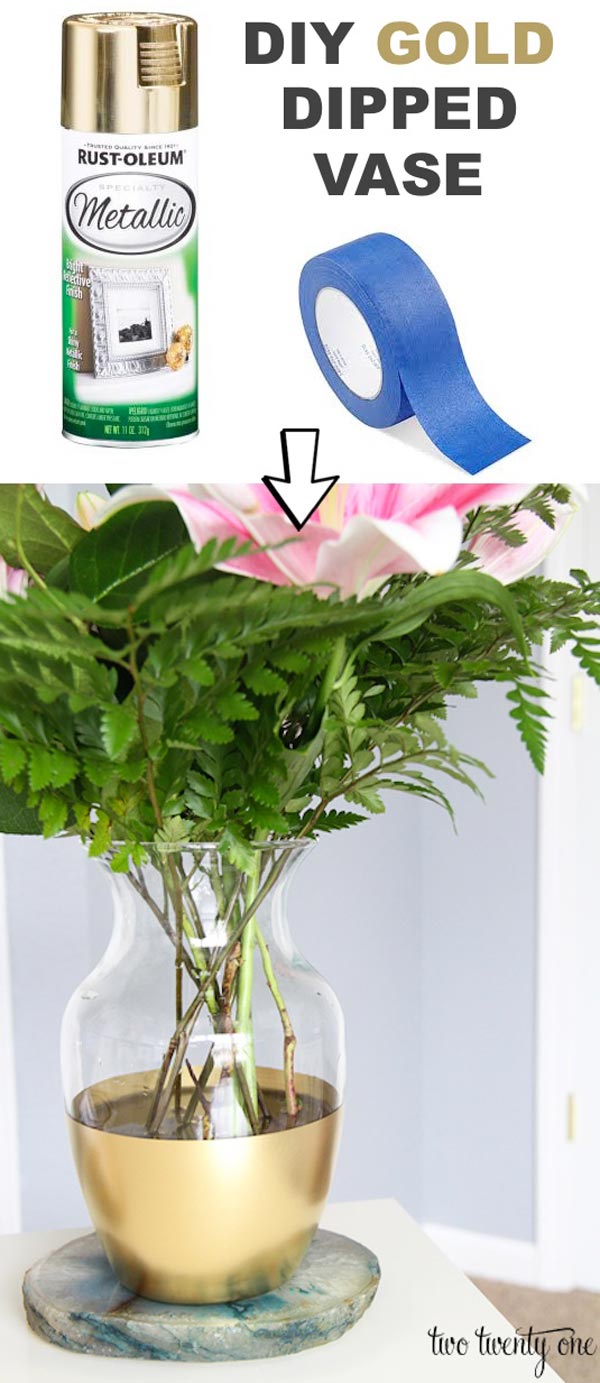 Tutorial: twotwentyone.net
#12. Spray paint the seashells in gold color.
Tutorial: fromevijawithlove.com
#13. Make a Lace Patterned Notebook with Spray Paint.
Tutorial: abeautifulmess.com
#14. Use Spray Paint and Silver Leaf to Change an Old Thrift Store Desk.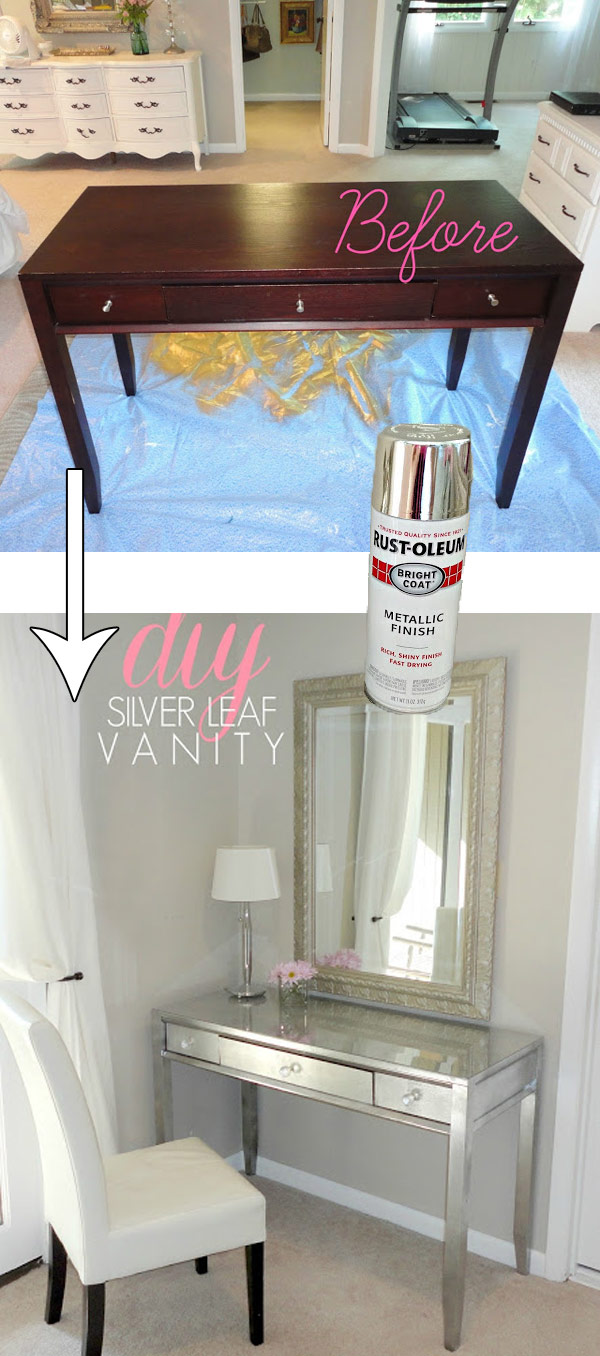 Tutorial: livelovediy.com
#15. Spruce Up Your Garden Planters with Spray Paints.
Source: instagram.com
#16. Take rocks from blah to beautiful with a metallic spray paint.

Source: chicacircle.com
#17. How to turn any glass into mercury glass with spray paint.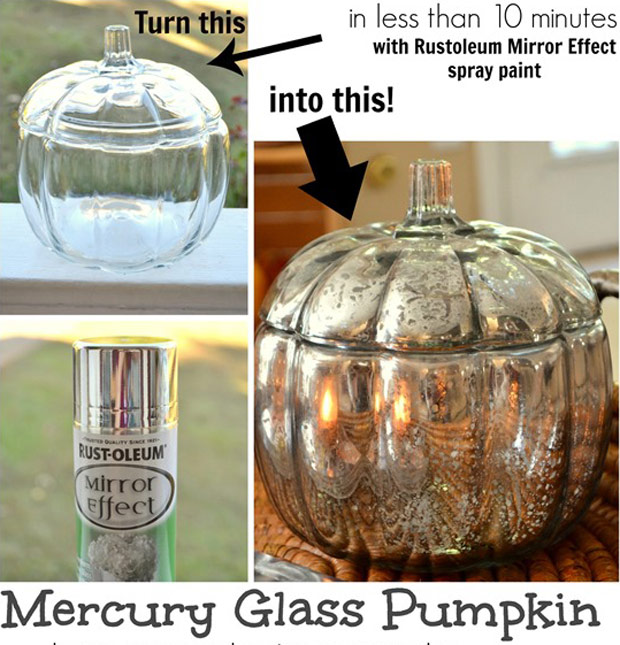 Tutorial: thefrugalhomemaker.com
#18. Spray white paint over lace to give the rocks a unique look would be stunning.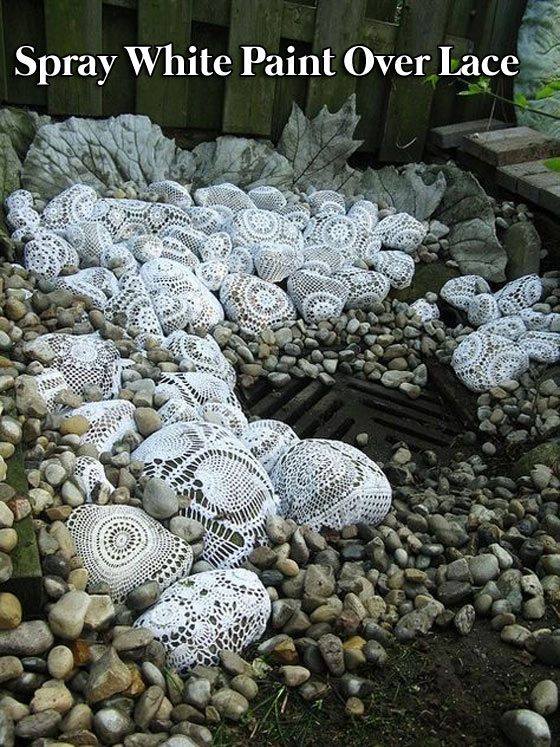 #19. Turn an old can into concrete with just a can of spray paint.
Tutorial: youtube.com
#20. Sparkly Spray Paint on Dried Branches
Source: buzzfeed.com
#21. Silver Spray Painted Wicker Baskets.

Tutorial: quecacoqueta.com
#22. Spray painted tree trunk as a coffee table.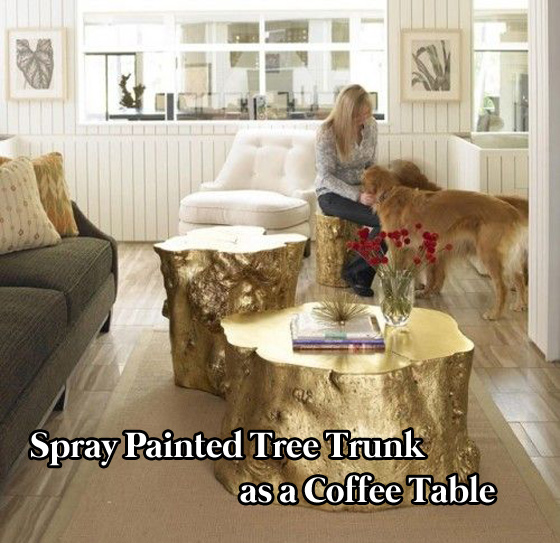 #23. Spray paint a bathroom faucet to let it look more expensive.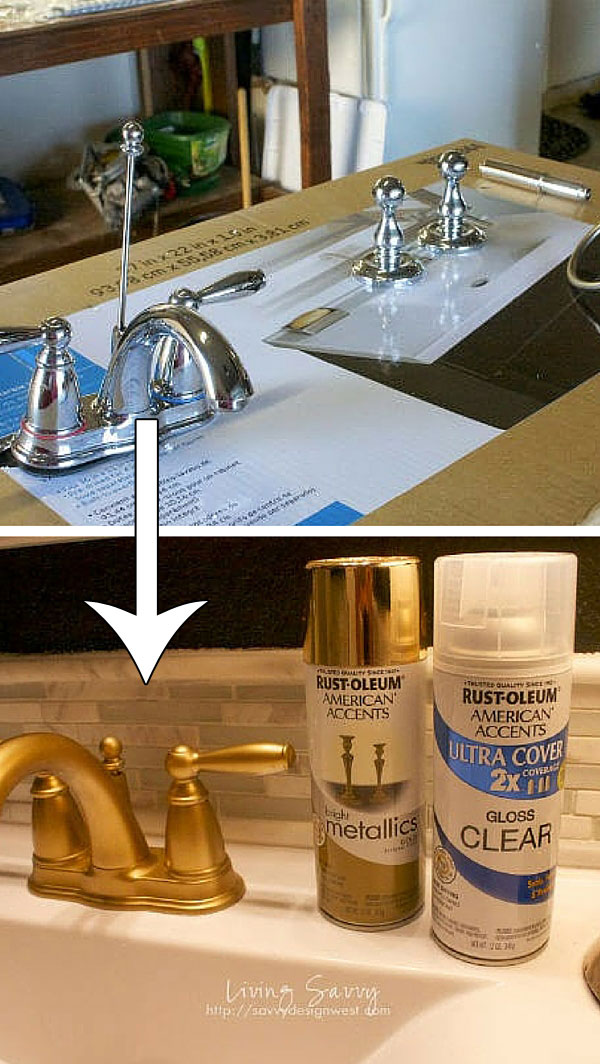 Source: industrystandarddesign.com
#24. Cover your refrigerator with DIY gold magnetic letters.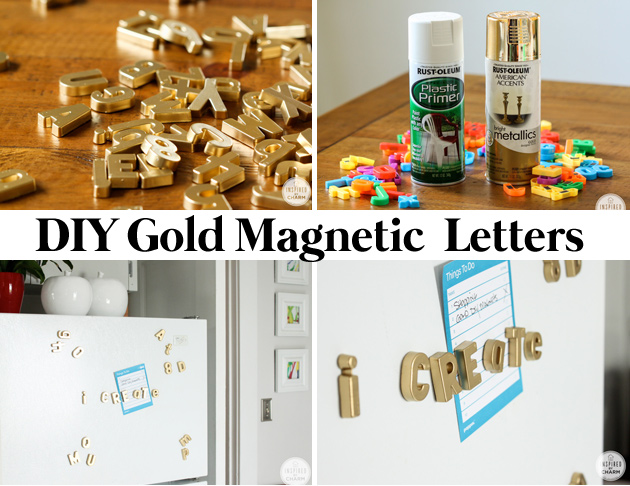 Tutorial: inspiredbycharm.com