Best Zero Waste DIYs Will Save You A Lot Of Money
Have you tried living a zero-waste lifestyle? By turning the use of items and replacing disposable with reusable things, going a zero-waste lifestyle is a great way to reduce waste, such as upcycling an old tight into hair elastics, saving kitchen paper towel by making reusable towel rolls, and so on. Zero waste DIYs not only help you save money, and also let you live more eco-friendly. So I created this list to help you get started on the zero-waste journey. Next time, never buy hair elastics, coffee filters, or disposable refrigerator liners ever again.
#1. Make roll of towels that are washable and reusable, and keep them in a paper towel holder just like you would the paper kind.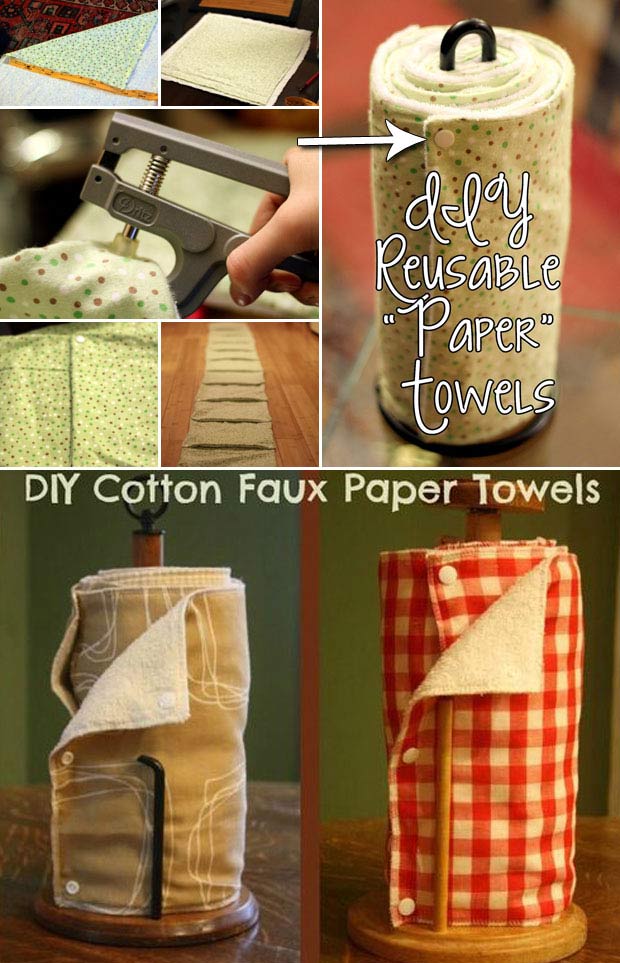 Get the full Instructions on: homevolution.blogspot.com
#2. Make borax-free dishwasher tablets in an old ice tray.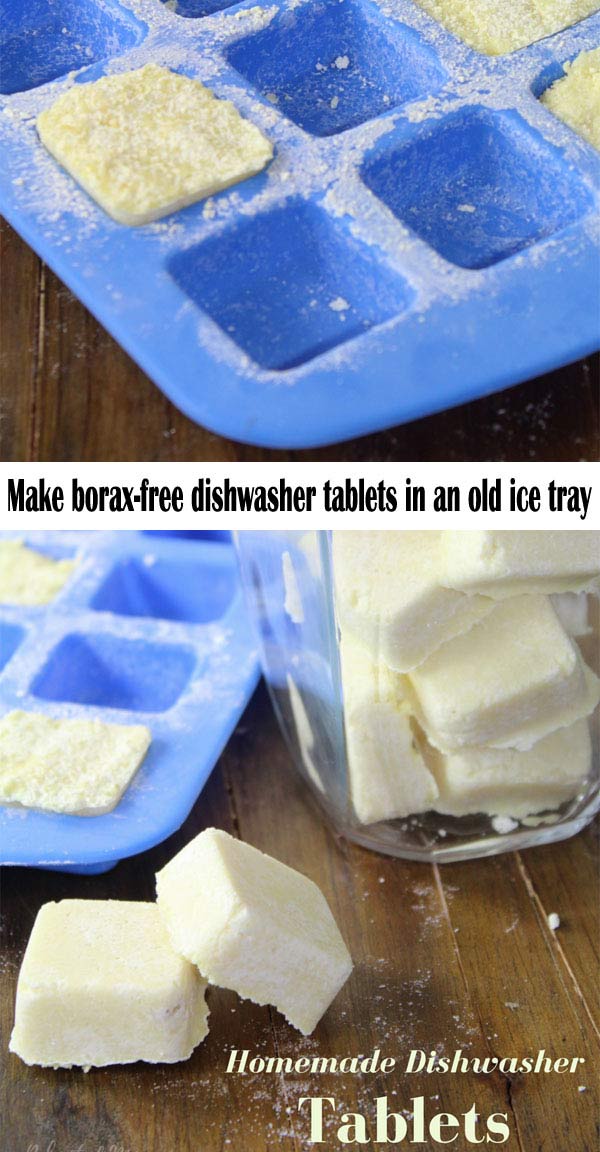 Check out the tutorial and recipes on: rebootedmom.com
#3. Make hanging planters from an old T-shirt. These T-shirt plant hangers will have you shook like a leaf.
Image Source: Instagram: @arra_asmara    Similar project Tutorial at: A Beautiful Mess
#4. Turn old lightbulbs into hot air ballon art. While you are painting, stand the bulbs up in a bowl of sugar.
#5. Recycle those mesh produce bags by crocheting them into pot scrubbers.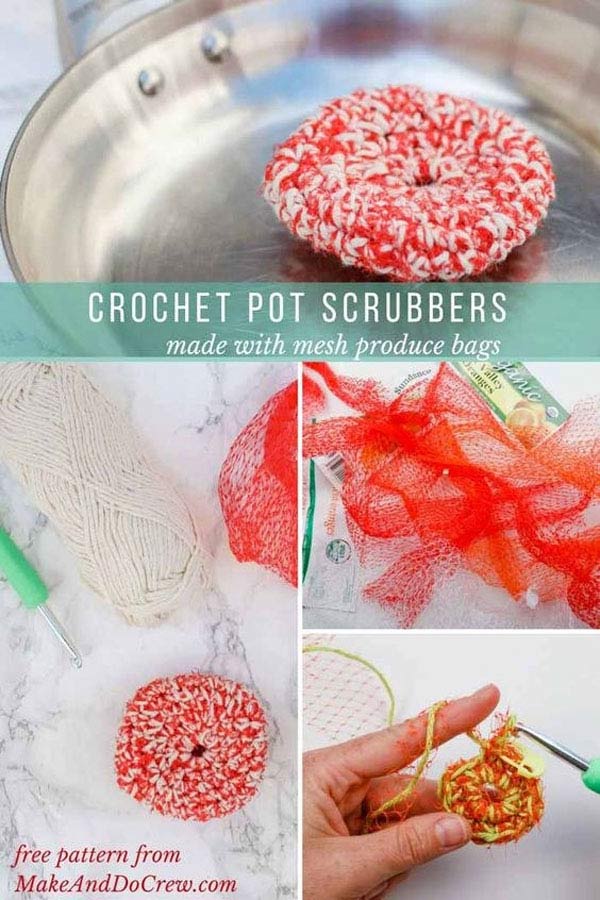 Visit Make & Do Crew to get Instructions.
#6. Make tiny seed starters:
#7. Washable liners will let refrigerator cleaning work more faster and easier. All you need to make them is some fabric and scissors!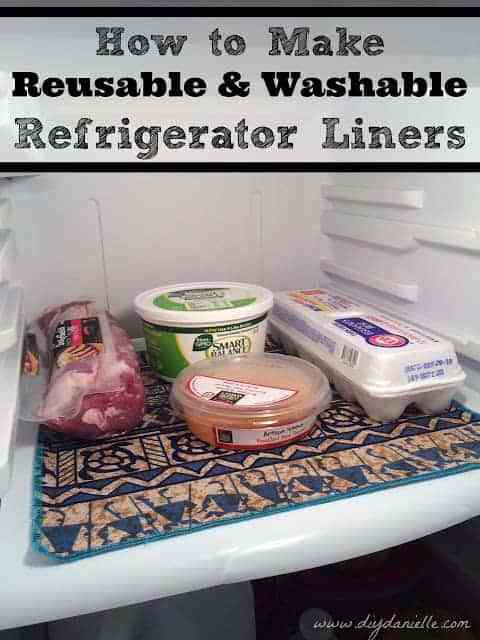 Tutorial can be found at: diydanielle.com
#8. Use unbleached muslin to make a reusable coffee filter.
Get the full Guide at Chevron Stitches
#9. This special folding technique(old newspaper) lets you have recyclable kitchen container liners.
Video Tutorial:
#10. Make floor protectors out of wine corks.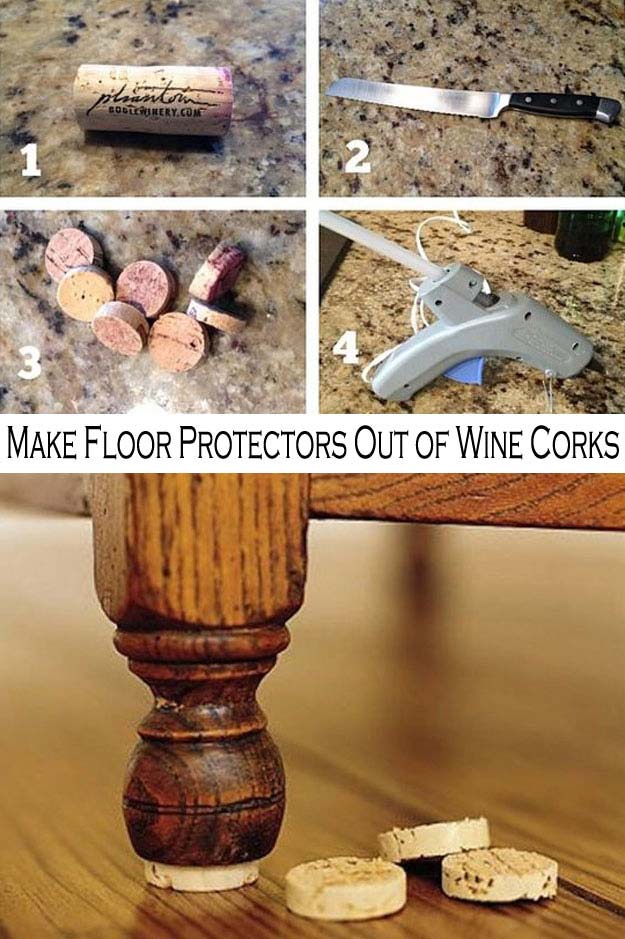 #11. An old fuzzy sock can be used as a temporary Swiffer pad.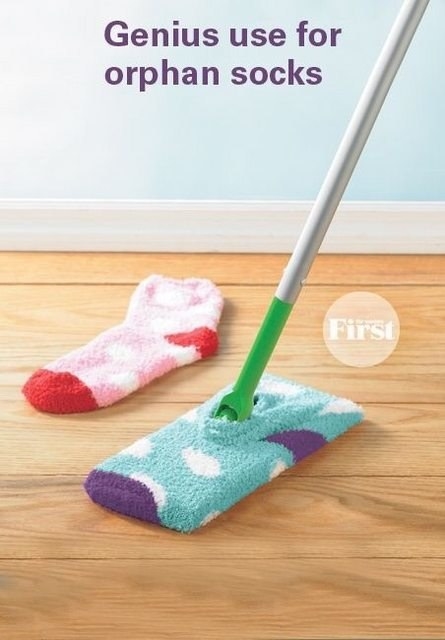 Source: First For Women
#12. Reusable citrus olive oil dust wipes simply made from old t-shirts and rags.
Tutorial and Recipe can be get on: Hello Glow
#13. Repurpose your old tights and never buy hair elastics again.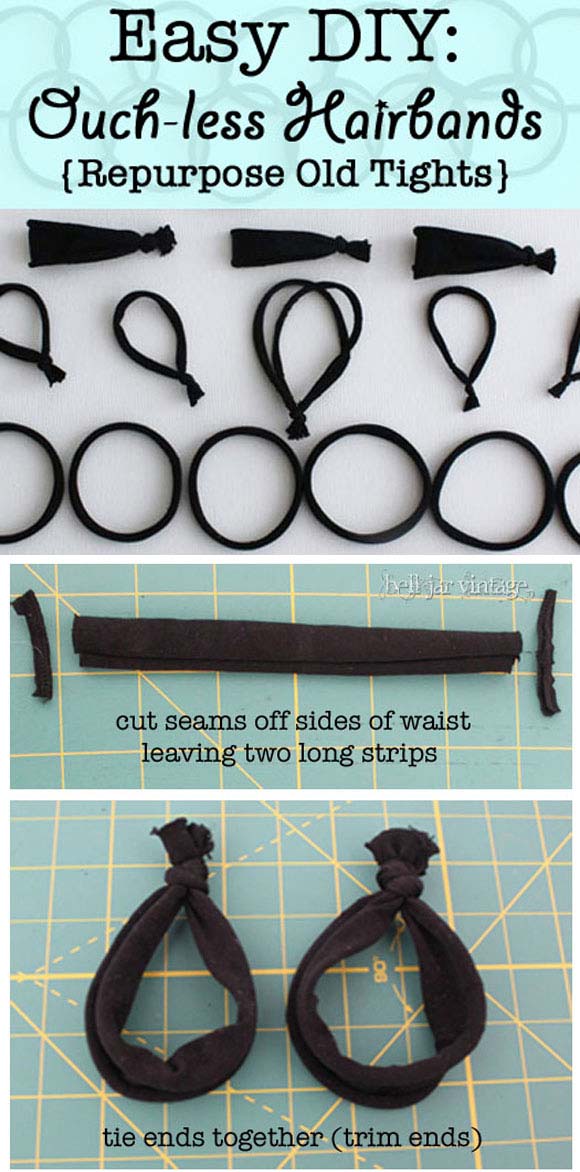 See the full Instructions on: Bell Jar Vintage
#14. This is a great recipe for making your own disinfectant wipes that can be washed and reused.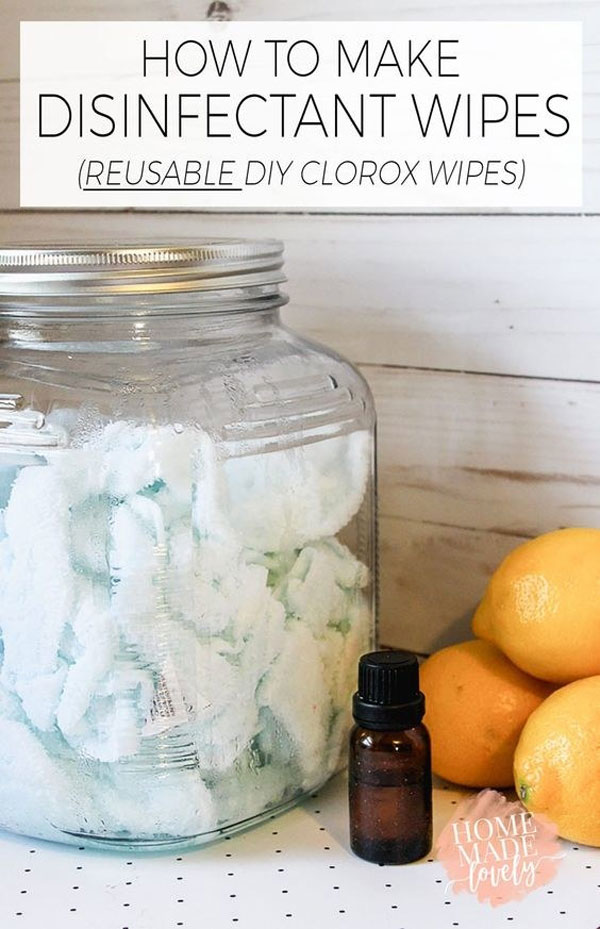 Tutorial can be found at: Home Made Lovely
#15. 3-Ingredient Zero Waste Baby Wipes: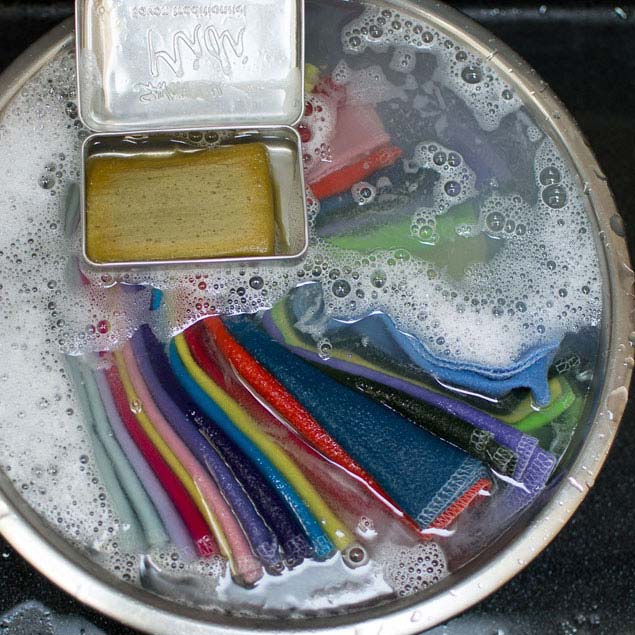 Check out the Instructions and recipes at: Wild Minimalist