Everybody loves to step into a beautiful-looking bedroom that is organized and provides a relaxed ambiance. Unfortunately, most people fail to create such an environment in their bedrooms. Their bedrooms often look cluttered and disorganized with clothes. The same thing can be said about their closets. The closets are often filled with all kinds of dresses. Are you one of them? It can be an irritating experience to live in a chaotic bedroom with a disorganized closet.
How to find a solution? How to unclutter your bedroom and closet? You need to look for the best organization hacks that offer beneficial solutions to this issue. Many people don't know how to solve this issue. They prefer to keep a cluttered bedroom shut and hide it from others. Do you want the best solutions to transform your bedroom? As mentioned above, you must identify the best organization hacks that teach you to unclutter your bedroom efficiently.
If you follow the best methods, you can organize your bedroom to enhance the look. Further, you can create a perfect environment that promotes relaxation. Here are the best 20 simple, yet unbelievable DIY organization hacks that will make your bedroom incredibly beautiful. These tips will help you save a lot of money, time, and effort. You don't need any special expertise to implement these small projects and organize your bedroom.
These inexpensive organization hacks require minimal effort. You don't have to find rare things to get the job done. Some examples include using a cheap drawer cart, converting an old bookshelf into a bed storage trundle, hanging totes, utilizing accessory hooks for bras, using closet maid systems, creating a floating shelf, raising the bed to create extra storage space, and many more. These simple, practical, and affordable organization hacks will help you de-clutter your home efficiently.
1. Hide The Cords
2. Use a Cart For a Night Stand
3. Hang Your Laundry Basket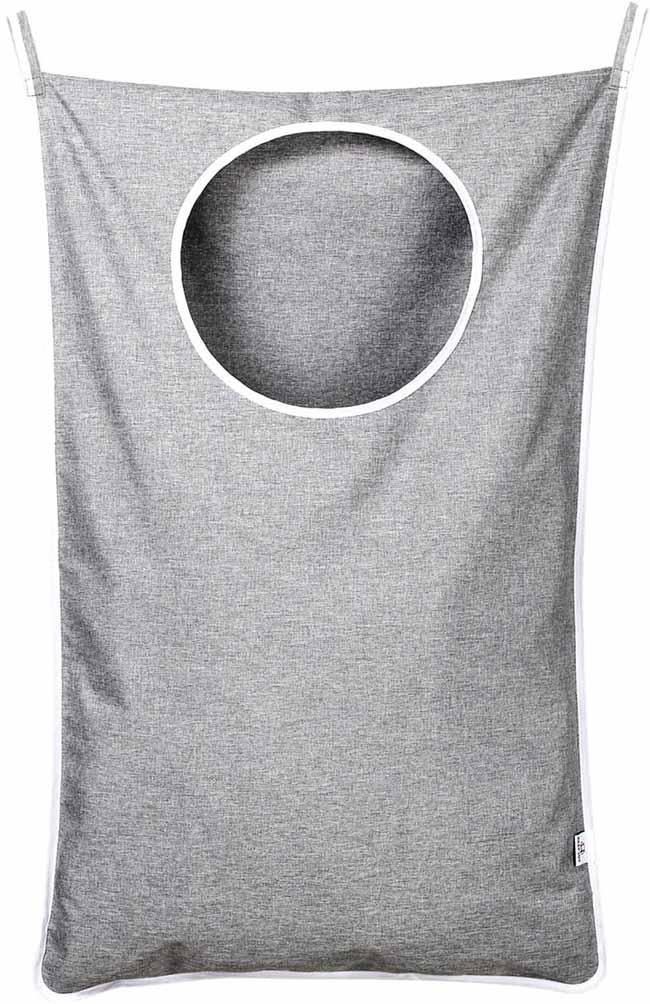 4. Use an Inexpensive Drawer Cart For Sandals and Other Items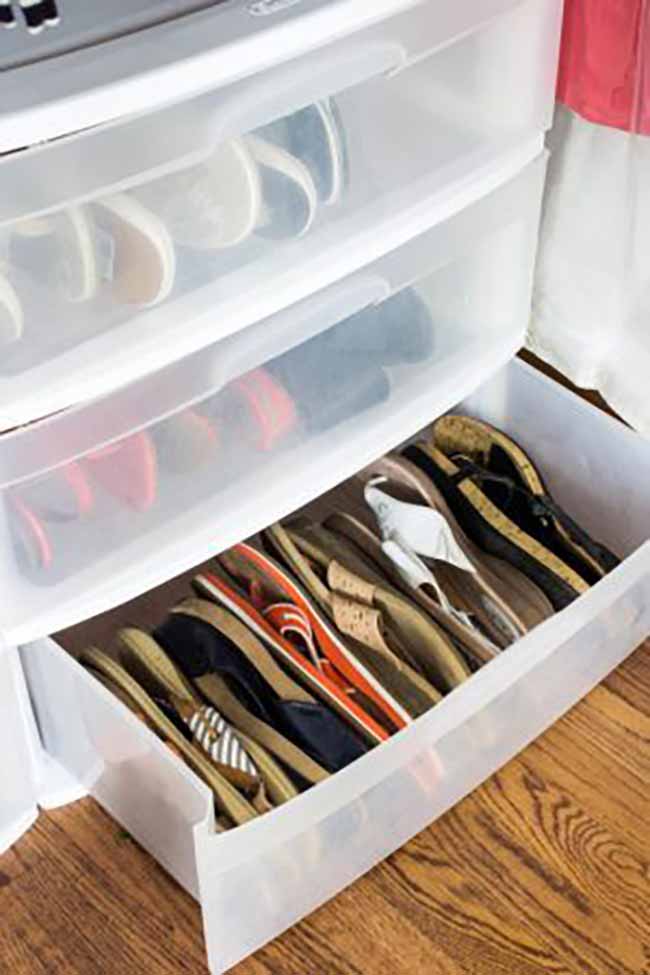 5. Turn a Gift Box Into a Charging Station
6. Turn an Old Book Shelf Into An Under Bed Storage Trundle

7. Create Extra Space In The Closet By hanging Totes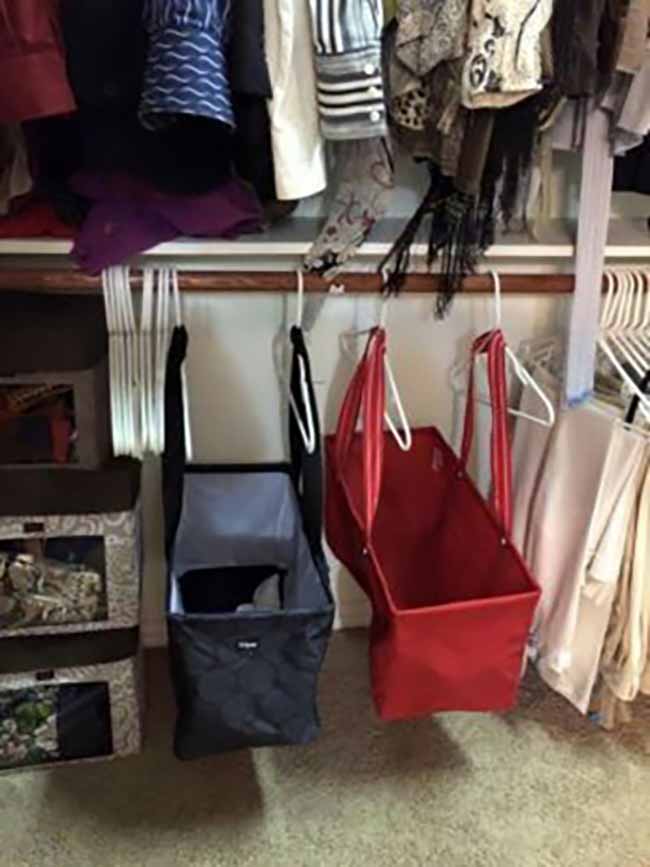 8. Store Bras and Camis on an Accessory Hook
9. Use Closet Maid Systems to Maximize Your Closet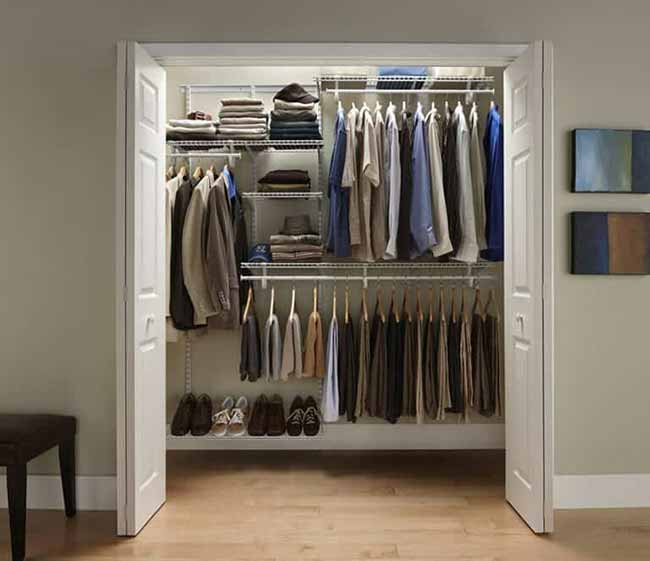 10. Install a Floating Shelf for a Night Stand
11. Use Bed Risers to Raise Your Bed and Have Extra Space For Storage
12. Use an Over The Door Organizer to Store Toiletries, Shoes, handbags, etc.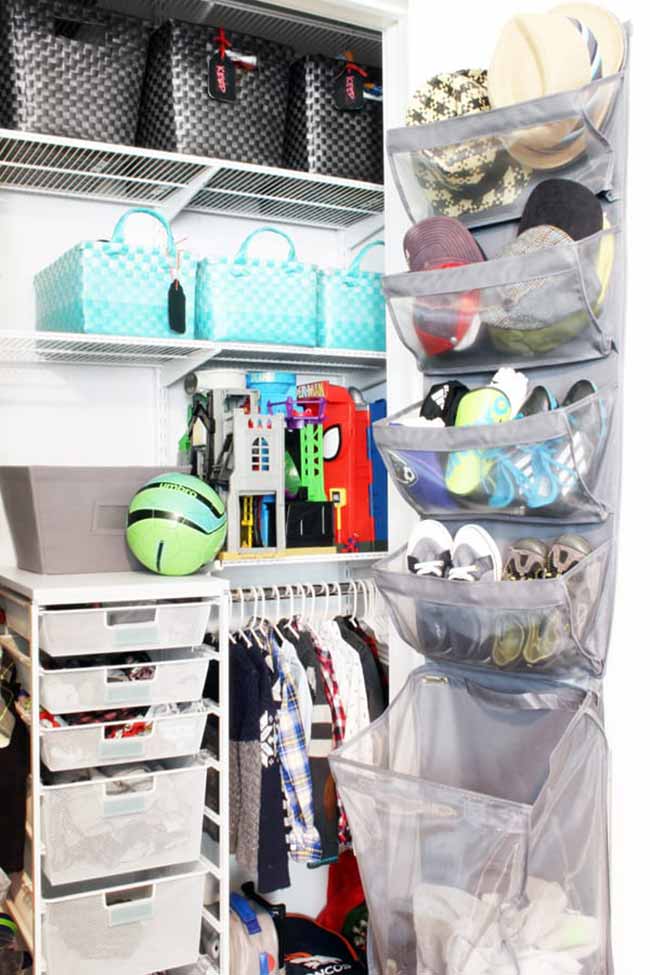 13. Use Accessory Trays in Drawers for More Storage
14. Install a Pegboard on Your Bedroom Wall
15. Use a Shoe Organizer to Store Small Items
16. Turn a Bookshelf Into a Storage Bench
17. Install a Vanity to Free Up Bathroom Space and Create Extra Storage
18. Use Cardboard to Make Drawer Dividers
19. Use a Bedside Organizer to Store Electronics
20. Install Tension Rods to Organize Shoes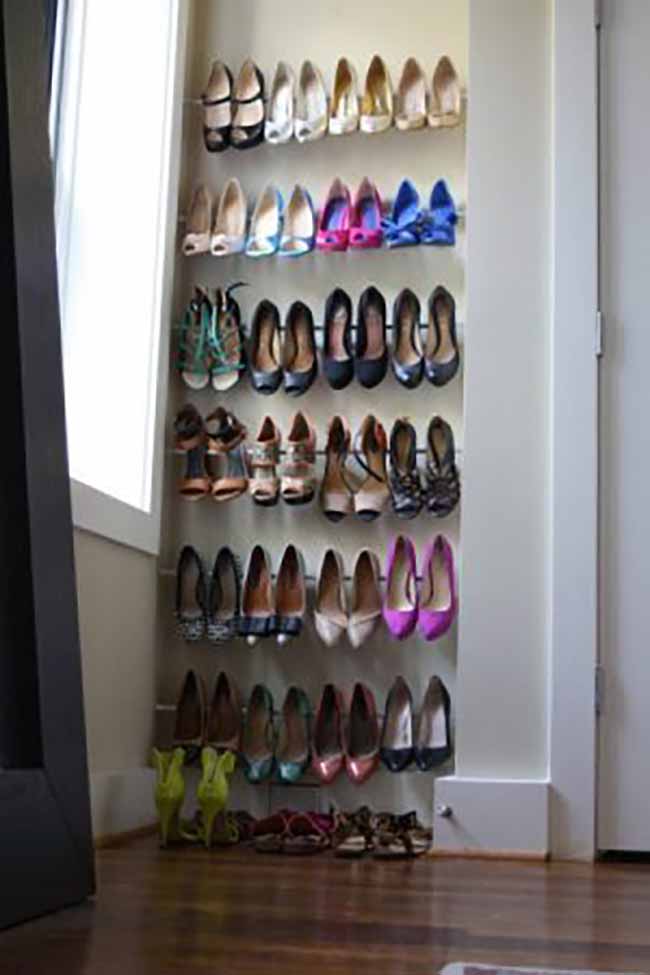 21. Use S-Hooks to hang pants or bags