7 Benefits of Plantation Shutters
Are you looking for a stylish, timeless window covering that provides light control and privacy? Plantation shutters may be the perfect solution! Not only are they visually appealing, but plantation shutters also offer other great benefits.
To guide you, we will explore seven of these advantages so you can determine if installing them in your home is the right choice for you. Find out why installing plantation shutters might be one of your finest choices, from energy savings to improved security.
Below are the seven benefits of plantation shutters:
1. Increased Privacy
Plantation shutters should be your first choice when providing privacy for your property. They provide privacy without blocking natural light and add elegance to any place. Finding the ideal shutters for your house will not be difficult because they are offered in a wide range of styles and finishes.
From traditional to modern, Norman plantation shutters are designed to complement any décor. So, whether you're trying to block out prying eyes or just want peace, plantation shutters have covered you.
2. Improved Energy Efficiency
Plantation shutters are a game-changer in improving energy efficiency in your home. These amazing additions offer superb insulation that can help you save big bucks on your monthly bills. You may adjust the louvres to shield off the harsh summer light.
As a result, your home won't become overheated, and your air conditioner won't have to work as hard to maintain a cool environment. As a result? Your energy bills will be lower. And when the winter rolls around, you can open them up to let natural heat inside while blocking wind drafts.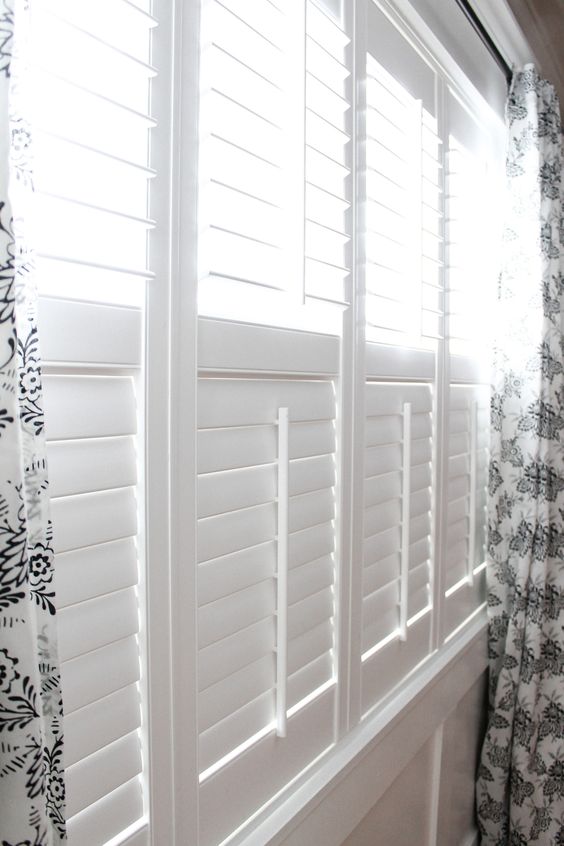 Image source: thewickerhouse.com
3. Enhanced Aesthetics
Plantation shutters are the way to go if you're exploring a quick and simple solution to update your living space and add beauty. These window coverings can improve your room's overall beauty and serve as practical light and privacy filters.
You can instantly transform a plain space into a stylish and sophisticated one by choosing shutters with clean lines and a modern design. Plantation shutters offer a timeless look that never goes out of style and can give your home a polished finish.
4. Added Security
Security is a primary worry when it comes to protecting your house. Shutters are a very common choice for window treatments because of this. Shutters are a durable alternative to standard blinds or drapes that are far more difficult to break into.
Thanks to the increased security, you may relax knowing that your home is more protected from prospective invaders. Additionally, shutters can lessen the possibility of a storm or other natural catastrophe damage. Shutters may therefore be the ideal choice if you're seeking a means to increase the security of your property.
5. Versatility of Design Options
When you select plantation shutters for your windows, you have many design options. There are many different colours, styles, materials, and types of shutters, so you can find the right ones for your home.
Traditional wooden shutters might be ideal if you're seeking something timeless. Or you might use vinyl or metal shutters if you want something sleek and contemporary. Additionally, you can choose shutters matching windows of various shapes and sizes thanks to the wide range of sizes offered.
6. Easy Maintenance
You'll adore plantation shutters if you want low-maintenance interior design. They not only give your windows a timeless, traditional design but also require little to no maintenance to keep them clean.
Plantation shutters require only infrequent, short dusting, so the days of fussing with drapes or blinds are long gone. A simple wipe-down will suffice when it's time for a deeper clean. Plantation shutters offer several advantages, but they also come with a significant amount of care that can be avoided.
7. Increased Property Value
Consider adding plantation shutters to your home to raise its resale value. They are a beautiful focal point for any room and have useful benefits like privacy, light control, and saving energy.
Plus, plantation shutters are a timeless and classic design element that can complement any décor style. They are a great investment for homeowners who want to add elegance and sophistication to their living area and raise the value of their homes.
Final Thoughts
Plantation shutters are an excellent way to add style and value to your home. They offer many benefits, such as improved privacy, durability and energy efficiency.
With the right materials and construction methods, plantation shutters can last for years with little care. If you want to improve the look of your home's interior or cut down on noise from the outside, you should think about buying plantation shutters today. Happy shuttering!