23 Insanely Clever Gardening Ideas on Low Budget
Gardening season is upon us. Gardening is relaxing, gets you in touch with nature and is a way to make your living space more beautiful. Don't miss out this perfect time for planting vegetables, herbs, flowers and other more plants. Making a perfect garden is something that takes knowledge and a degree of experience to achieve, so how do you get it? Right now we have compiled tons of tips and ideas that will solve common issues faced by gardeners, whether you are brand new to gardening or you have a veteran green thumb.
#1. Use newspaper and water to stop weeds from growing in your garden bed:

Tutorial: stockpilingmoms.com    Source: lavozdelmuro.net
#2. Dig a hole and fill it with an empty plastic pot, so that you can easily replace your seasonal potted plants: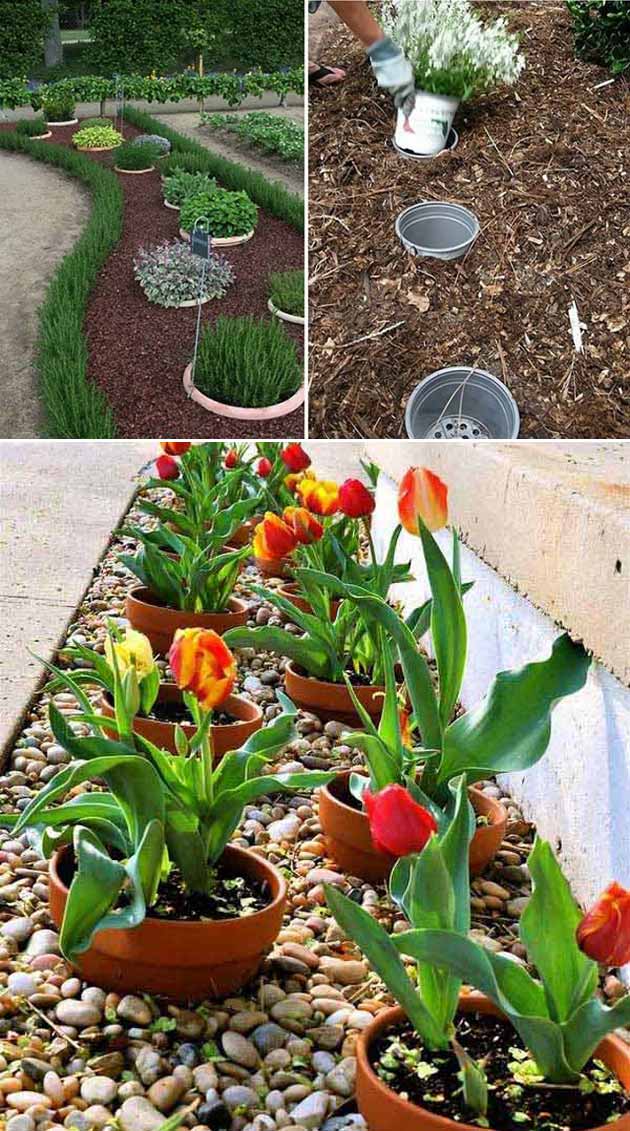 #3. Crushed eggshells can protect your plants from pests and be a good fertilizer as well:
Source: gardenseason.com
#4. Test old seeds on a wet paper to make sure they are still worth planting: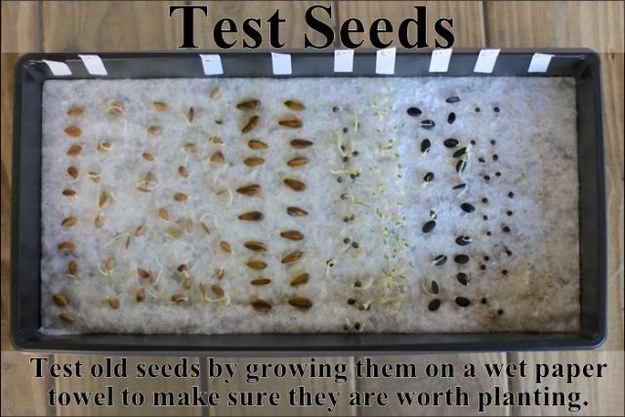 #5. Get more succulents from leaves and cuttings:
Tutorial: succulentsandsunshine.com
#6. Before sowing, soaking your seeds in warm water for 24 hours is a free way to help get plants ready to take root:
Source: instagram.com
#7. Sweeten your tomato plants by adding baking soda to the soil:
Tutorial: thegardeningcook.com
#8. How to Harvest Onions When your onions finish developing:
Source: bloglovin.com
#9. Use PVC pipes to build vertical planter:
#10. Grow 100 lbs. Of Potatoes In 4 Square Feet:
Tutorial: tipnut.com
#11. Grow Mushrooms in a Laundry Basket:

Tutorial: velacreations.com    Source: milkwood.net
#12. Repurpose a shoe organizer as a planter:
Tutorial: instructables.com    Source: branchhabitat.blogspot.com
#13. #Nursery trays are a clever way to keep pets and animals from destroying your seedlings: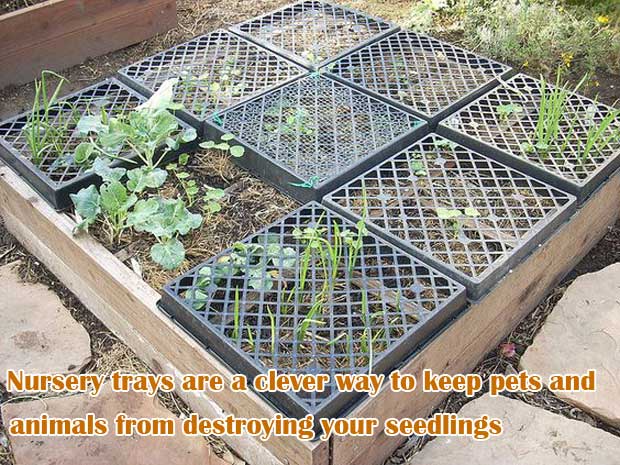 #14. Grow tomatoes in a bag of soil and add a cage as trellis:
#15. Growing tomatoes upside down can greatly increase the amount of tomatoes in a limited space:

Tutorial: 1001gardens.org   &   gardeningknowhow.com
#16. Use an old photo album to create a clever seed packet organizer:
Source: onehundreddollarsamonth.com
#17. Use plastic water bottles and intravenous needles to give plants a slow recharge: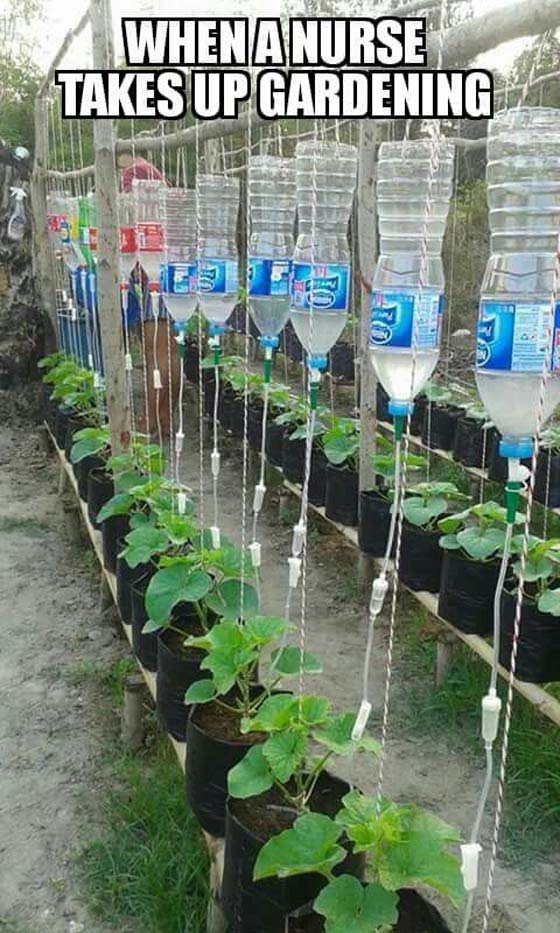 #18. Staple garden cloth on the backside of the pallet fill with dirt and start growing: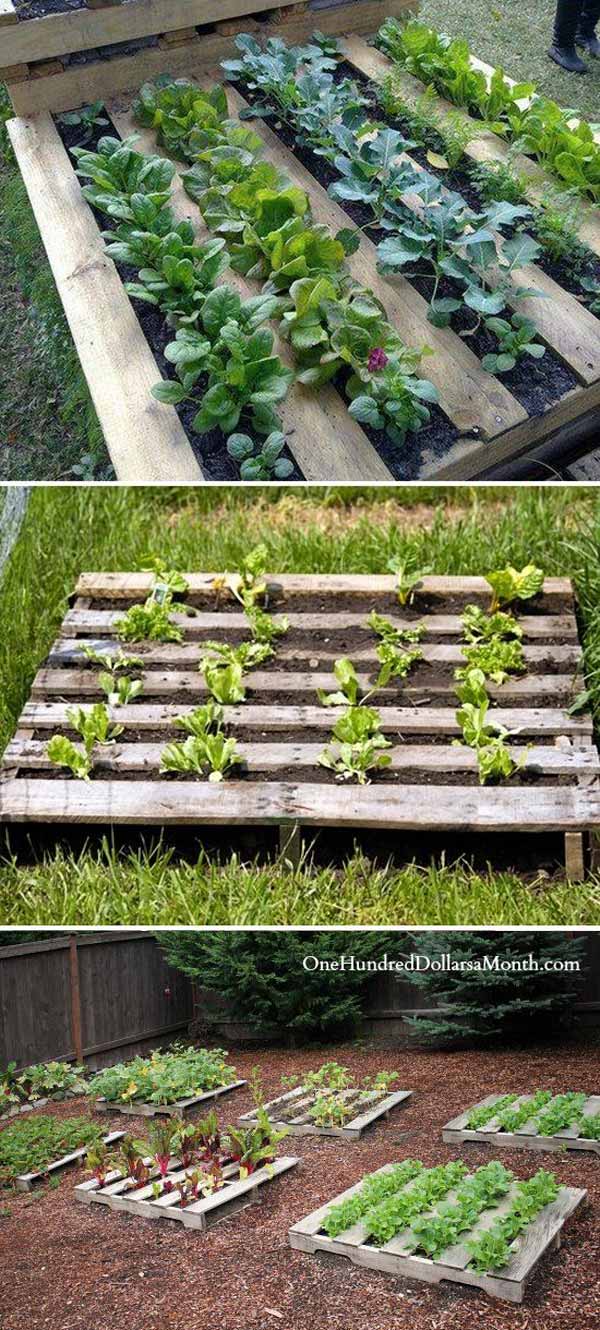 #19. Use cool vegetable cooking water to fertilize your garden or potted plants:
#20. Easily build your garden table with wooden pallets:
#21. Use Muffin Tin to Create Perfectly Spaced Holes for Seeds:
Source: onehundreddollarsamonth.com
#22. A clever way to water your plants by setting up a PVC pipes drip irrigation system:
#23. Make plant markers out of broken pots: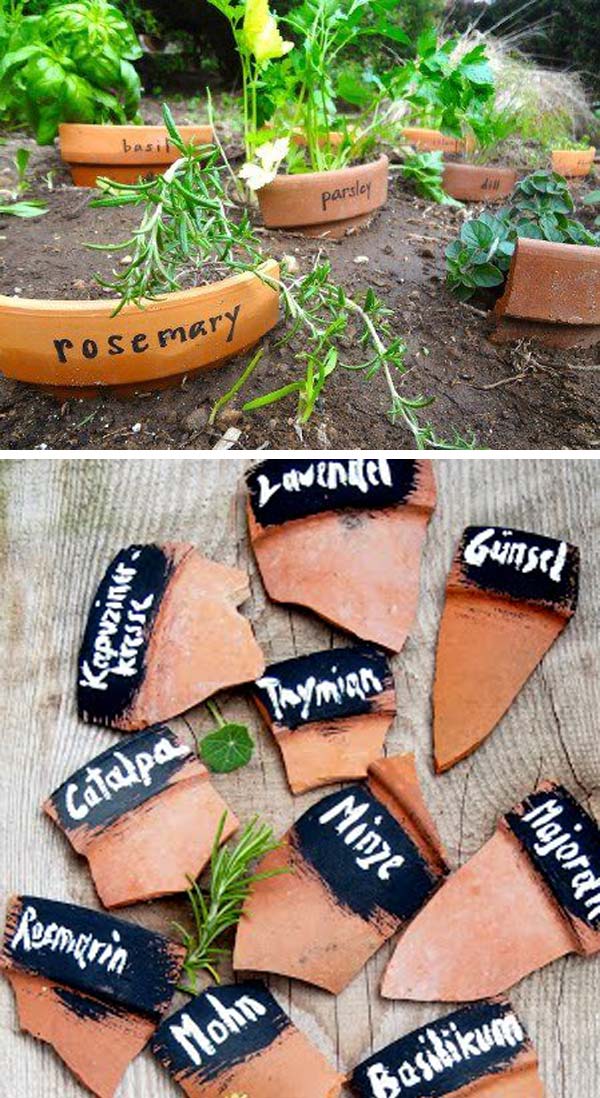 Source: titantinasideen.blogspot.com   &   hardlyhousewives.com
Most of gardening ideas that we just talked are about crops. So you may also be interested in how to create DIY trellis for veggies and fruits. But if you want to learn about how to plant, trim, or remove a tree, maybe you need more knowledge from The Local Tree Experts.