Cluttered drawers will take you a lot of time to find what you're looking for, and make a lot of waste of storage space, so they need clean up every now and then. But you can keep the drawers neat and tidy by dividing them so that everything stays in its "home". Drawer dividers help you store similar items together so you know where to find everything (and where to put items back!) Although you can choose store bought dividers for your kitchen utensil drawer, craft storage drawer, IKEA drawer or your dresser, you can make custom versions for just a few dollars. Sometimes store bought drawer dividers never fit right. So, when you create your DIY drawer divider, you can customize the size as well as the style to fit your needs. For example, if you want an adjustable drawer divider, the DIY version is definite the perfect answer. Using nothing but cardboard, you can create clever and functional DIY drawer divider in a matter of minutes that will solve your drawer-mess trouble. Beside that, you can wrap the cardboard divider in fabric to make it a bit presentable. Don't wait any more and take a look at the following drawer divider ideas if you want your drawers stay organized!
1. Build a custom drawer divider insert with wood, glue, and nails:
Tutorial: sawdustsisters.com & housefulofhandmade.com
2. Store pots, pans or lids in a deep drawer separately with a tension rod divider: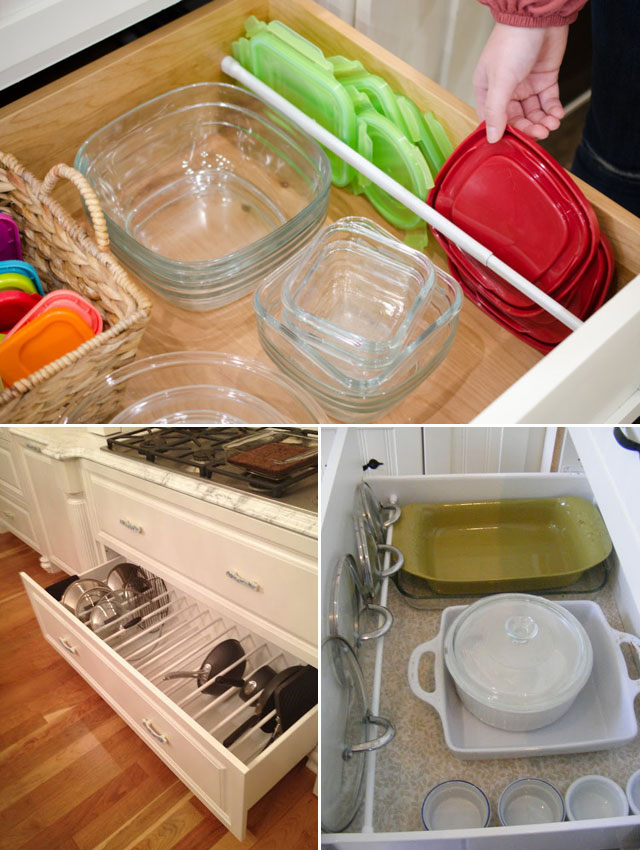 More ideas: Cool ways to use tension rods
3. Acrylic drawer dividers keep things tidy and keep the space light and airy: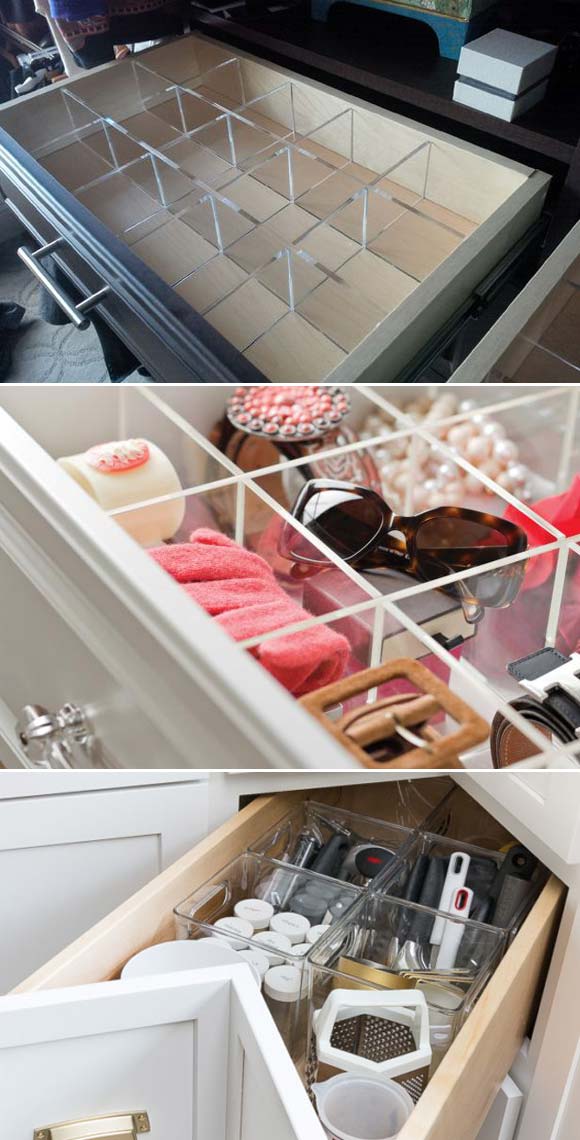 Image via: drivenbydecor.com
4. Fully customizable makeup drawer dividers created from fabric and foam boards: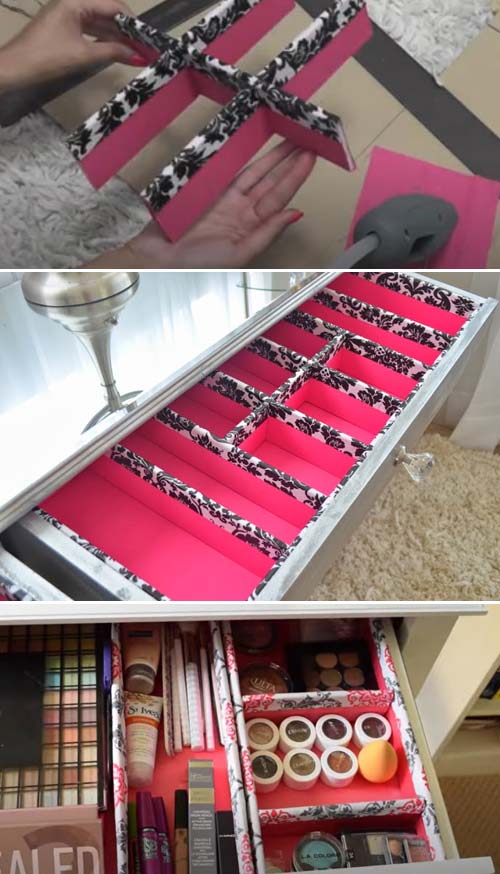 Tutorial: AseaMae Beauty   &   Christine Kobzeff
5. Divide your utensil drawer for more sections with dollar store plastic baskets:
6. Don't throw away those used K-cups as they can be used as drawer dividers: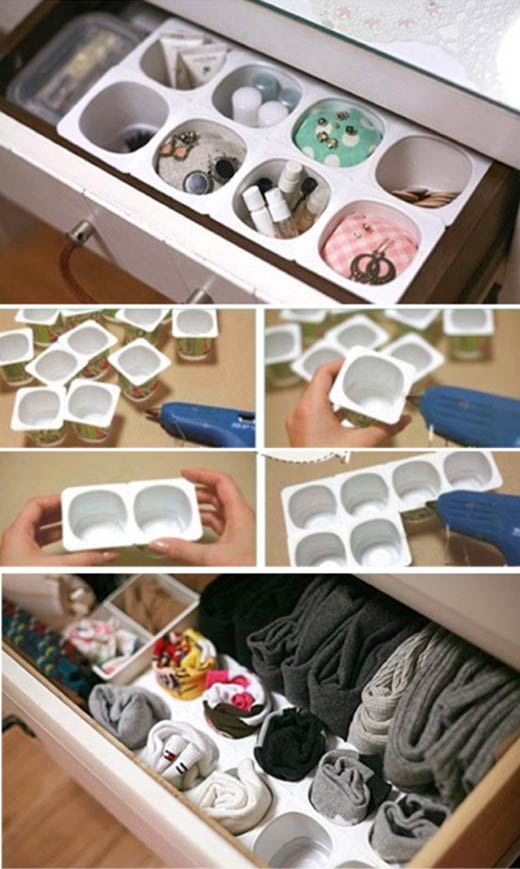 Image via: mulherpreciosa.blogspot.com
7. Adjustable drawer dividers or a pegboard-like system with wood pegs can endlessly customize to fit ever-changing needs: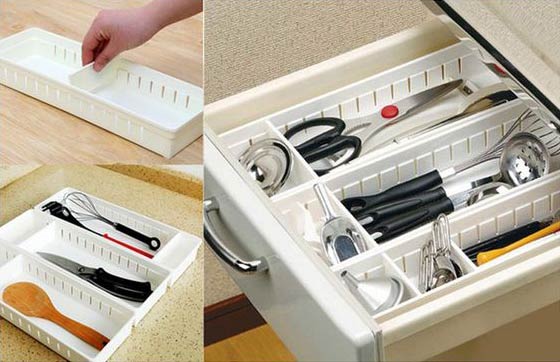 Tutorial for pegboard drawer: merrypad.com
8. Glue the felt pieces together to make an accordion organizer for your sock drawer: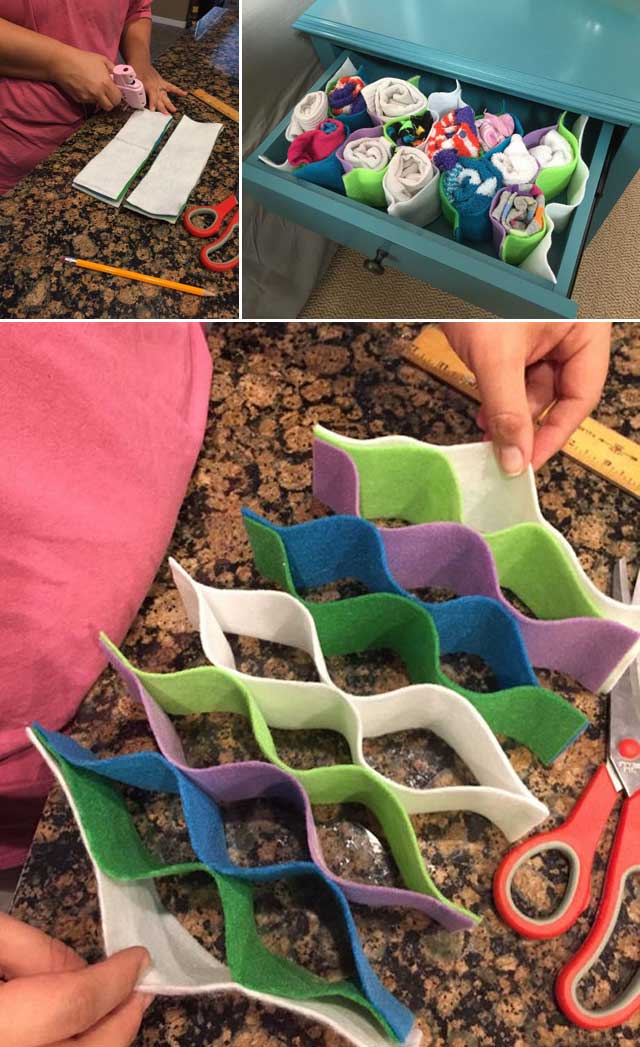 Tutorial: instructables.com
9. Make drawer dividers out of the cardboard; just try to make sure it's a fairly sturdy cardboard so it doesn't lose shape easily:
More details: thekrazycouponlady.com
10. Arrange toilet paper rollers vertically like honeycomb to use as drawer dividers:
Image via: apartmenttherapy.com & creativityhero.com
11. Take some foldable flexible drawer organizers:
12. Cut pieces of PVC to the height of the drawer to get your underwear in order:
Tutorial: infarrantlycreative.net
13. Wrap cardboard dividers in fabric: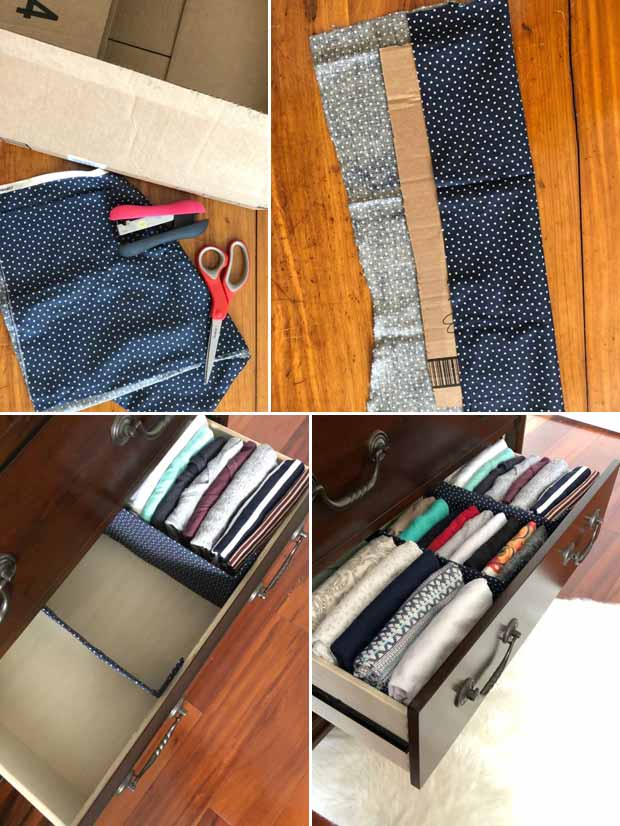 Tutorial: lelaburris.com
14. Did you know that an empty egg carton can serve the purpose of drawer dividers?
15. Collect a load of boxes, cereal packets and cover them with colorful paper to make these drawer dividers: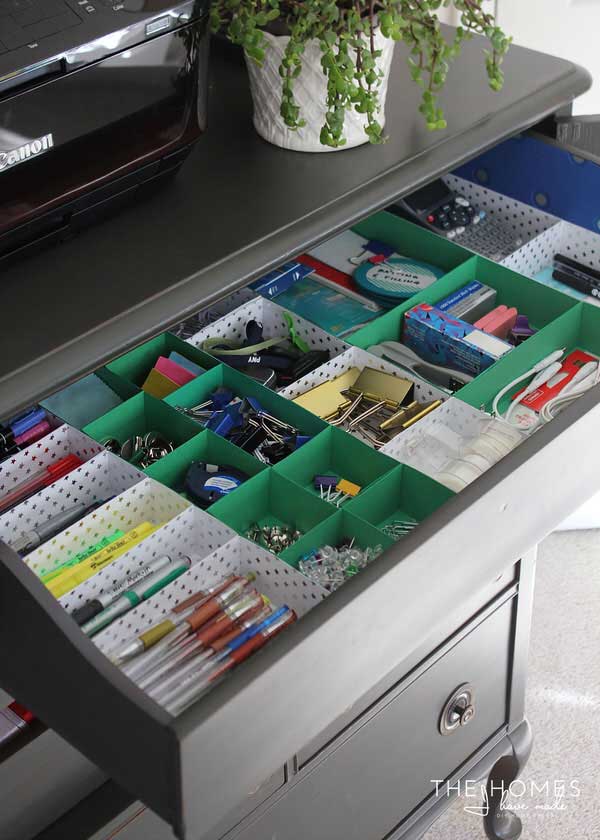 Tutorial: thehomesihavemade.com