Top Modern and Sustainable Timber Design Ideas for Your Unique Space
Do you want to give your space a modern and sustainable touch? Timber design is the perfect way to do just that. Not only does it look great, but timber is also incredibly versatile and eco-friendly. From furniture to accent walls, there are many ways to incorporate this natural material into your home or office environment. To help inspire you, here are some of the top modern and sustainable timber design ideas for creating a unique space that reflects both style and sustainability.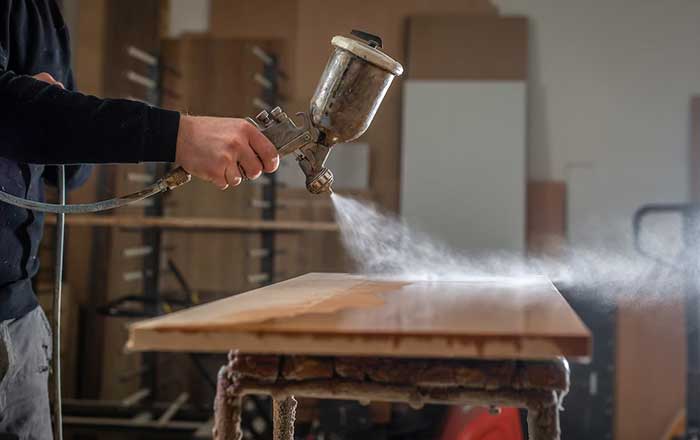 Sustainable Timber Furniture
Are you looking to incorporate sustainable materials into your furniture and design? Timber is the perfect choice for a modern yet environmentally conscious home. Not only is it durable, but it also provides a unique aesthetic that will make any space stand out. Plus, there are plenty of options when it comes to types of wood and finishes to choose from, so you can customize the look and feel of your furniture. Namely, when you are on the search for some high-quality hardwood products, it is recommended to look for Australian-made and sourced timber furniture. For instance, you can choose reclaimed timber for a rustic look or darker woods with metallic accents to give your space an industrial vibe. Or for something more contemporary, opt for lighter-colored woods and sleek, minimalist designs. Opting for custom-made furniture is also an option, as it ensures that you're getting exactly the design and look you want.
Accent Walls
Adding a timber accent wall is an easy way to give any room an instant upgrade. Whether you opt for a feature wall or just add subtle touches here and there, it will provide texture and warmth to the space. Plus, it's an easy way to incorporate sustainable materials into your design. For a truly unique look, try using different types of wood for your accent wall.
A lot of homes feature a wood-paneled wall, but you can also go for something more modern. Try using lighter woods for a contemporary look or opt for darker woods to add warmth and depth. If you want to get creative, consider mixing different types of wood in various finishes and shapes to create an eye-catching statement piece.
Recycled Timber
Not only is timber a great material for furniture and accent walls, but it can also be used to create unique home decor. Whether you want to add a touch of nature or go for something more modern, there are plenty of ways to incorporate recycled timber into your design. For instance, try adding wood accents to your walls with pieces like carved wood panels or driftwood sculptures. You can also use reclaimed timber for shelving units, storage cabinets, and even beds.
Moreover, there are many ways to repurpose wood and give it a new life. For instance, reclaimed timber can be used to make planters or even wall art. It's also the perfect material for DIY projects, so you can get creative and create your own unique pieces using recycled wood.
Floors and Ceilings
Timber floors and ceilings are a great way to add character to any space. Not only do they look great, but they are also incredibly durable and can even help improve soundproofing. You can opt for traditional wood or go with a more modern look with a combination of tiles and timber. When it comes to ceilings, you can even add a wood beam for a truly unique touch.
Over a period of time, timber flooring and ceiling can develop a natural patina. This is especially true for reclaimed wood that has been treated with eco-friendly finishes like oil or wax. For something more contemporary, try using lighter wood in combination with modern tiles for a unique look.
By incorporating sustainable timber into your design, you can create an eco-friendly space that looks great and is sure to stand out. From furniture to accent walls, there are plenty of ways to use this natural material for a modern and unique look. Whether you opt for custom-made furniture pieces or recycled timber decor, there are plenty of options for creating the perfect space that reflects both style and sustainability.