There's something about a farmhouse that feels like home. Maybe it's the cozy interiors or the inviting porch swing. Or perhaps it's the overall feeling of warmth and comfort that a farmhouse exudes. Whatever the reason, there's no denying that farmhouses are charming.
So, you might be considering a modern farmhouse if you're lucky enough to be in the market for a new home. But where do you even start when it comes to designing your dream home? Here are five tips to help you create a charming modern farmhouse that feels like home.
Create And Start With A Floor Plan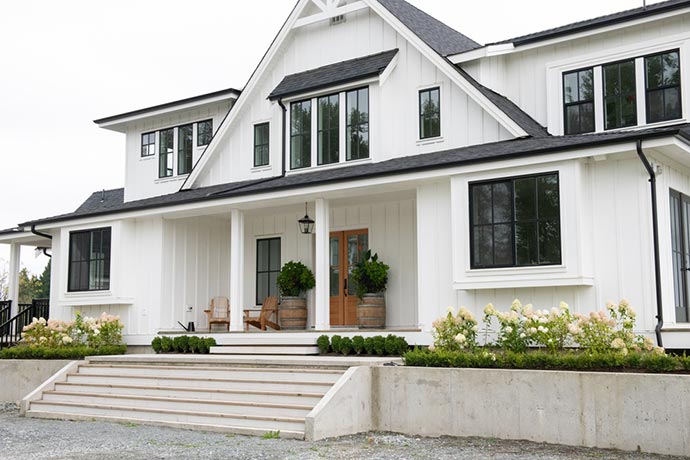 If you want to visualize your new home, try building with a farmhouse floorplan. A floor plan is the starting point for any design project, whether you're planning a complete home renovation or simply redecorating a room.
Start by thinking about how you want to use the space. Do you need formal living and dining areas, or would a more casual family room and kitchen suffice? Once you have a general layout idea, begin sketching your floor plan. Be sure to include doors and windows and any built-in features like fireplaces or bookshelves.
Once you have a preliminary floor plan, it's time to start thinking about furnishings. Begin with large pieces like sofas and chairs, then add smaller pieces like side tables and lamps. Finally, accessorize with items like rugs and art to complete the look.
Add A Statement Front Door
Statement front doors are all the rage in farmhouse design right now. And it's easy to see why: a well-chosen front door can significantly impact your home's curb appeal. If you're thinking of adding a statement front door to your farmhouse, keep a few things in mind.
First, choose a color that complements your home's exterior. A classic black or white door will always be chic, but don't be afraid to experiment with more unique colors like mint green or sunflower yellow. Second, consider the hardware. Again, classic choices like brass or wrought iron will never go out of style.
But for a more modern look, try choosing a sleek metal finish like brushed nickel or oil-rubbed bronze. Of course, don't forget the details! A beautiful doormat and some lush greenery can make your entryway pop.
Incorporate Shiplap
One of the most popular features of the modern farmhouse is the shiplap. Shiplap is a type of siding that consists of overlapping panels of wood. It's often painted white or light, giving it a fresh look. You can use shiplap on walls, ceilings, or fireplaces to add texture and interest to any space.
If you consider incorporating shiplap into your home, there are a few things to remember. First, shiplap is best suited for rooms with a casual vibe. Second, choosing a paint color that will complement the wood grain is essential.
Third, you can install the shiplap horizontally or vertically. Depending on the look you are going for, one orientation may be better than the other. Lastly, don't be afraid to mix and match different widths of shiplap to create an interesting visual effect.
Choose A Neutral Color Palette
A farmhouse is not complete without a neutral color palette. It does not mean that your home has to be dull or devoid of color. Quite the contrary! A neutral palette provides the perfect backdrop for layering different textures and patterns.
When choosing paint colors, opt for warm tones like ivory, taupe, or light gray. These colors will help create a cozy and inviting space. Choose rich earth tones like rust, olive green, or mustard yellow for accent colors. These colors will add depth and interest to your space.
When it comes to patterns, there are endless possibilities. Stripes, plaids, florals, and gingham are all popular choices for farmhouse-style homes. Mix and match different patterns to create a unique and stylish space.
Bring In Nature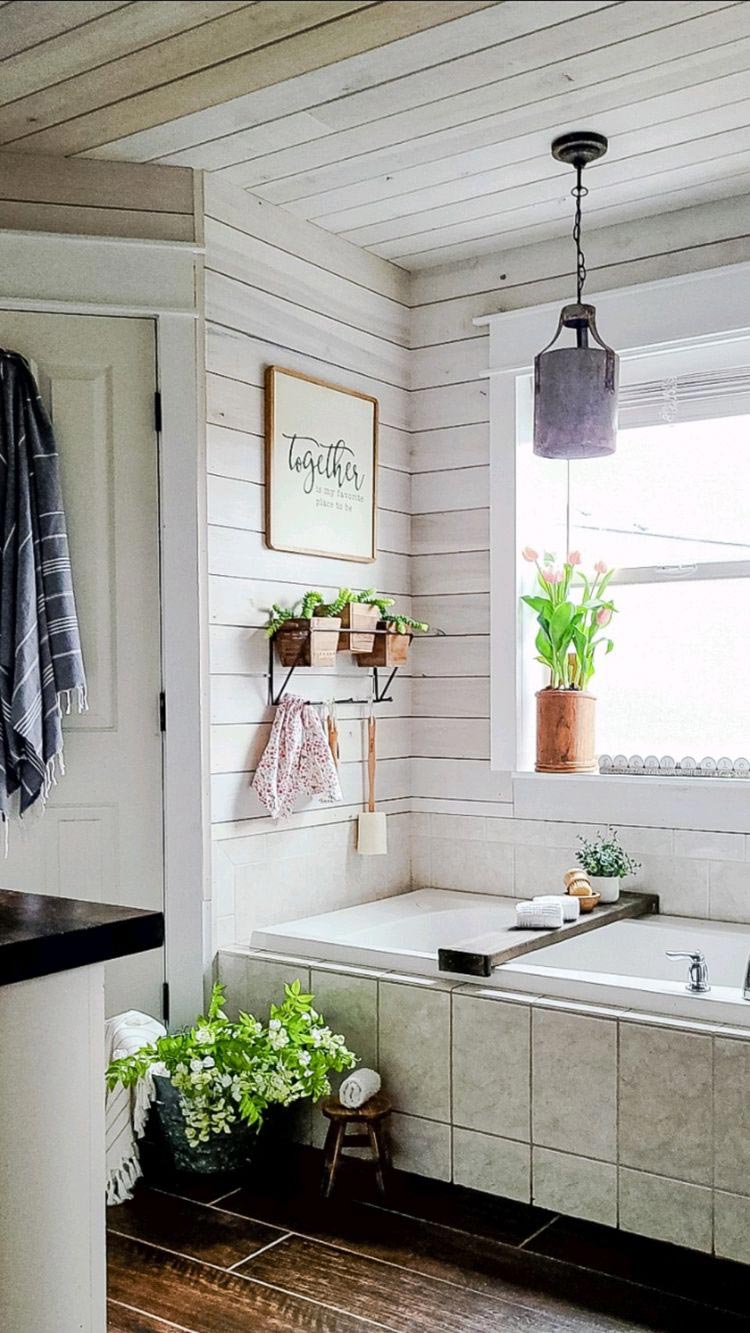 One of the best things about the farmhouse style is that it seamlessly blends indoor and outdoor living. If you want to bring a bit of nature inside, there are several ways to do so. First, consider adding a patio or porch to your home.
It will give you extra space for entertaining or simply relaxing outdoors. If you don't have room for a patio or porch, try bringing in some potted plants. Peperomias, fiddle-leaf figs, and snake plants are all excellent choices for indoor plants.
Not only do they look nice, but they also help purify the air. Finally, don't forget about the power of fresh flowers. A simple bouquet can brighten up any space and add a touch of luxury.
Takeaway
There are many ways to add a touch of modern farmhouse style to your home. There are endless possibilities, from choosing the right color palette to incorporating shiplap. By following these tips, you can easily create a stylish and inviting space that is sure to impress!