If you are thinking about selling your home, or just want to have the most desirable property on the street so when it comes time to sell, you are ready to reap the rewards of your exterior design, read on. This will be a simple guide to some measures you can take to make your home desirable from the outside, and give a great first impression to potential buyers.
Curb Appeal
This is the attractiveness of your house when viewed from the street. Curb appeal is crucial when selling a property, as this will be potential buyers' first impression of the house. Even if you are not thinking of selling your home at this moment, it is wise to keep its curb appeal in mind so that when you are ready to sell, it will make a great first impression and look fabulous in the photos. A home's curb appeal will also affect its value, so if you want to make the most out of your house in the long run, spend a little now to gain a lot later.
Cultured Stone Veneer For Your Home Exterior
If you are looking for a beautiful, rustic finish to your home's exterior, whether it is a mid-century modern building, American craftsman style, ranch, or farmhouse, you should look into faux stone veneer. Also known as artificial stone veneer, or manufactured stone veneer, this material is meticulously hand-made by experts to mimic the texture, colors, and structure of the real stone. Faux stone veneer goes with many different architectural styles, it is super strong and durable, and its flat backing makes it incredibly easy to apply to a building.
Natural stone veneer is mined from a quarry and is sawed at the back to make it flat. If this is not done well, it is hard to attach the real stone to a house, and its density and weight mean it is less likely to stay. Natural stone also often requires a foundation to stay put due to its weight. Artificial stone veneer, by contrast, does not require a foundation and is easy to remove, replace and repair if needed.
Regular Roof Maintenance
One of the key factors that will come up with every house sale is the condition of the roof. For this reason, good roof maintenance practices are key. This is largely because nobody wants to buy a property that has years of roof damage and wear and tear built up. One bad storm and suddenly you are faced with a three or four-figure bill for a roof repair or replacement on a house you have only just bought.
On top of this concern, the roof is all part of the home's curb appeal. The overall aesthetic of a house should be well-maintained, neat, and clean. If you have a ragged roof, missing tiles, unclean gutters, or any other worn or disheveled feature on your house's exterior, the curb appeal will decline. The roof is potentially the most important aspect of the house's exterior due to the aforementioned financial concern.
A Landscaped Lawn
Your lawn has a load of untapped potential, whether it is big or small, flat or hilly. There are many ways you can go with landscaping, and this is a great opportunity to let your creativity run wild. From installing cute little stone paths to hidden nooks and crannies to adding a fire pit and outdoor seating area, there are endless possibilities for improving the layout and usability of your lawn. You can even turn a simple garden shed into an open plan outdoor seating area, or build a treehouse for the children to enjoy.
Do not forget the beauty and appeal of flowers. You can line your paths with daffodils, create a rose bush border to your property and festoon the house's front door with blooming hydrangeas. Anything with a bright and bold color can add a dramatic and alluring finish to a great garden. Some house buyers do not have a great imagination, so leaving them a plain lawn to view might not excite or inspire them. Instead, you can demonstrate the potential and beauty of the space around your home by carefully designing a usable, exciting, and attractive landscaped lawn.
Finally, consider the usability of the space you have created. Your lawn can be full of ornaments and landscaped hills, but is it also usable?
Practicality Considerations
Finally, when considering your home's curb appeal, bear in mind that not all beautiful features of a property are desirable, as they are not actually practical. For instance, trees can be stunning but might put buyers off of the property if they are too close to the home, lean, or pose a threat to the roof in bad weather. Trees can also block a lot of natural light from the home or result in a lot more bird droppings on the lawn, car, and house. Moreover, a large tree's roots can upset the foundations of the house.
Some features add to the practicality of a home. For example, your home might benefit from a stylish garage or conservatory area, for storage or semi-outdoor dining experiences. Any additional feature of a home that makes it more usable and efficient is an asset. Remember to make any extension to your property practical and appealing to the eyes.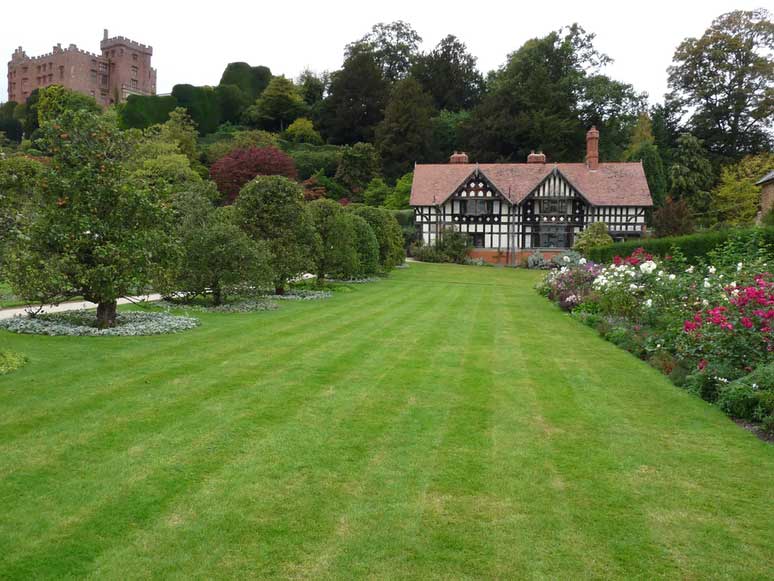 This has been a brief guide to some ways you can improve your house's curb appeal so that come selling time, you can get the best price for your home and give a great first impression to prospective buyers. We have established that curb appeal is the impression your home gives to prospective buyers from the street. To maximize a property's curb appeal, you can do some simple but highly effective things.
First, add a cultured stone veneer to your outer walls for a stylish finish. It is also very important that you maintain your roof, not just to save yourself the hassle of a leaking roof, but also to assure potential buyers that the roof is well-maintained and will not cause them grief in their first years of owning the home. You can also landscape your lawn to make it interesting, unique, and usable. Finally, remember to consider the practicality of the features of your home's exterior.