15 Easy, Practical, and Innovative Repurpose Unused Pill Bottles
You can find empty pill bottles in every home. Most people have become dependent on medicines. How to deal with this empty stack of pill bottles? Unfortunately, many people throw away these keep these plastic bottles to cause irreparable damage to the environment. If you have empty pill bottles, you should not toss them. Here are 15 innovative ways to repurpose empty pill bottles with great ease and comfort. You can use these simple unused pill bottle-repurpose ideas to improve the aesthetic appeal and functionality of your home.
1. Hide a Key
You can put the key inside the pill bottle and keep it in the planter box invisible.
Instructions – ZakkaLife
2. Candle Holder
Paint and glue a few different bottles together to make a candle holder.
3. Makeup Organizer
Keep your beauty products in a pill box.
Instructions – LauraThoughts
4. Love Prescription
You can place candy in a pill box to make a beautiful Valentine's Day gift.
DIY Instructions – CookBake&Decorate
5. Jewelry Holder
A pill bottle is a good choice to keep your jewelry when you are traveling.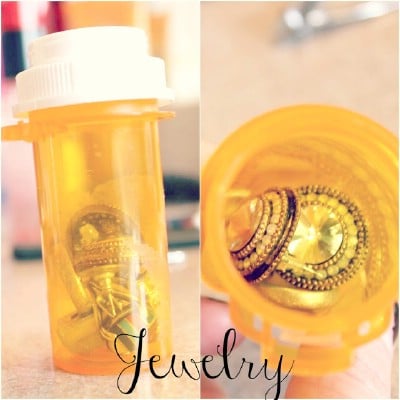 Instructions – TheBeautyBlog
6. Piping Tip Organizer
This idea teaches you to use pill bottles as piping tip organizers.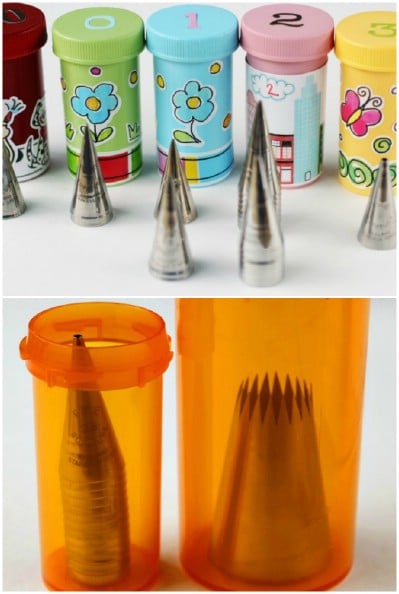 Instructions – TheBearfootBaker
7. Fire Starter
If you want to make an outstanding fire starter, you can use a combination of an empty bill bottle and petroleum-jelly-soaked cotton balls.
Instructions – MomWithAPrep
8. Travel-Sized Shampoo
When it comes to camping traveling, this idea discusses how to use pill bottles to store shampoo and conditioners.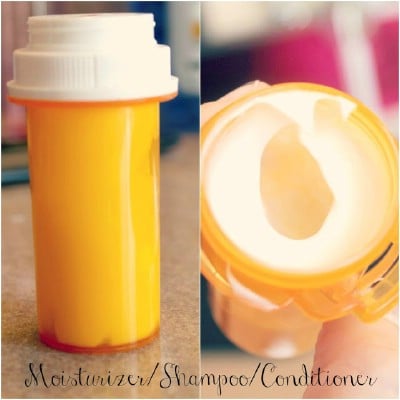 Instructions – TheBeautyBlog
9. Cotton Swab Container
Learn how to keep cotton swabs in a prescription pill bottle.
Instructions – TheBeautyBlog
10. Rainbow Crayons
Melt broken crayon pieces into a pill box to create appealing rainbow crayons.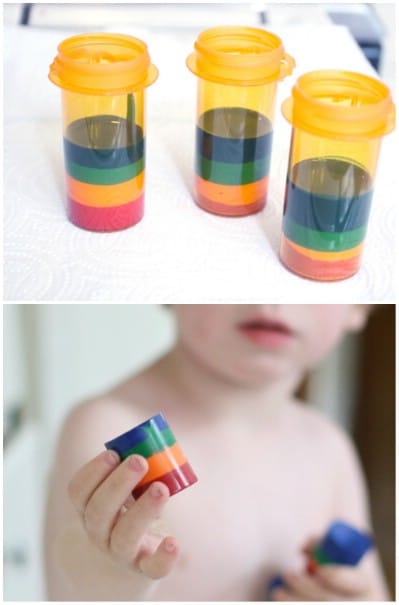 Instructions – Momtastic
11. Portable Sewing Kit
You can repurpose empty pill bottles into portable sewing kits with minimal effort.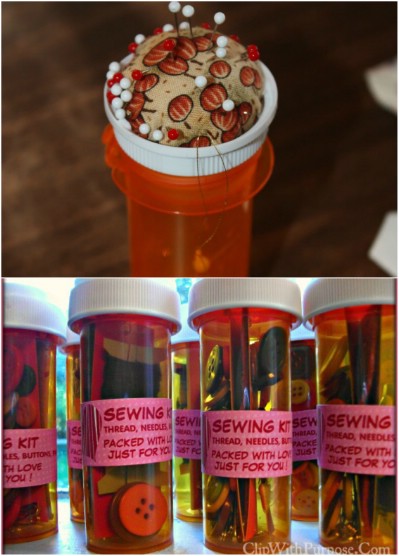 Instructions – ClipWithPurpose and FromGlitterToGumdrops
12. Bobby Pin Storage
Store your bobby pins in an empty pill bottle not to keep searching forever when needed.
Instructions – TheBeautyBlog
13. Survival Kit
A pill bottle can be converted into a highly functional survival kit.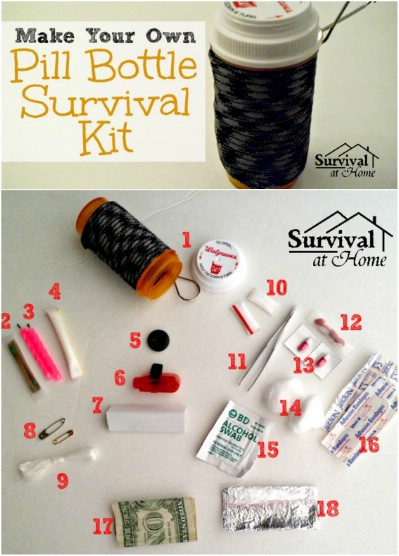 Instructions – SurvivalAtHome
14. Bamboo Vase
This idea teaches you how to repurpose empty bottles to make an attractive bamboo-looking vase.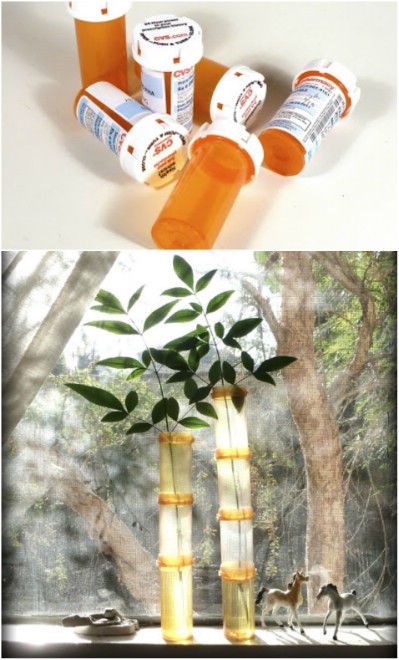 Instructions – MichLInLA
15. Center-Pull Yarn Ball
Take an empty pill bottle and wrap yarn around it to make a center-pull ball.
Instructions – IAlwaysPickTheThimble